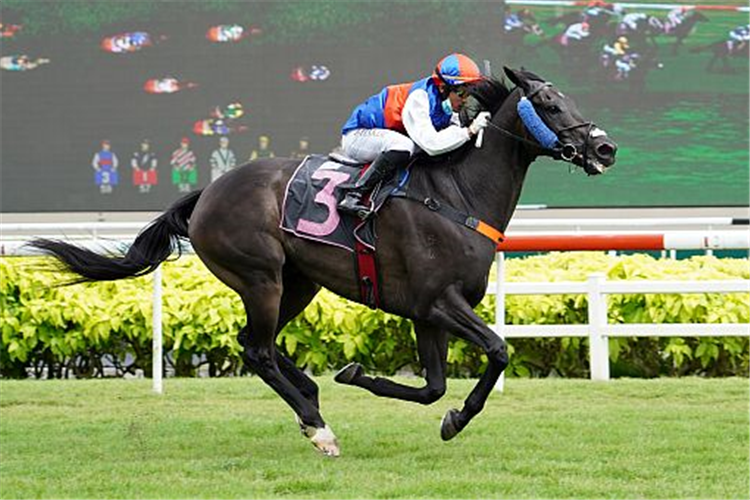 Interestingly, the Australian's big haul was achieved with horses who were not really prominent in the market, unlike at his first hat-trick on June 5 when Boomba, Don De La Vega and Relentless were all well fancied.
Miracle ($37) fired the first salvo in the opener, the $30,000 Top Knight 2020 Stakes Class 5 Division 1 (1200m) before Hero ($94) doubled the score four races later in the $75,000 Laughing Gravy 2016 Stakes Novice (1400m) and Stunning Cat ($63) completed the rout two events later in the $50,000 Wild Geese 2014 Stakes Class 4 Division 1 race (1200m).
Fitzsimmons was delighted to have saddled two winners for his staunchest supporter, the Buffalo Stable (Miracle and Hero) while a win from Stunning Cat will always be celebrated at home as he shares the former Shane Baertschiger-trained galloper with his wife Joan.
"It's great to train two winners for my biggest supporter Buffalo Stable, and one for myself and my wife," said Fitzsimmons.
"All ran well, including Resurgence (fourth in Race 2). It's been an amazing day, a big thank you to my staff."
Obviously, the better of the trio of the winners is Stunning Cat, who had already proven to be a handy moneyspinner with four wins for Baertschiger, and has now kept up the same trend with a second win for Cliff Brown's former assistant-trainer, bringing up his total stakes earnings past the $260,000 mark.
Held in a one-off mid-division spot by leading apprentice jockey Hakim Kamaruddin, the Smart Missile seven-year-old produced the best finish when hooked towards the outside part of the straight inside the last 400m.
Hitting top gear,Stunning Cat wheeled away towards a comfortable 2 ¾-length win from The August (Oscar Chavez) with Lim's Samurai (Matthew Kellady) third another three-quarter length away. The winning time was 1min 9.77secs for 1200m on the Long Course.
"Hakim followed the instructions to perfection. He allowed the horse to switch off and relax," said Fitzsimmons.
"He showed a strong finish at the end. The key to this horse is to jump and sit, and get him to switch off.
"Last time he was caught in between horses and he didn't like that."
Hero (Shafiq Rizuan) was arguably the one punters didn't see coming if his last place at his last start was any indication of his form, but Fitzsimmons was prepared to put a line through that run from the Warrior's Reward four-year-old.
"It wasn't the plan to lead that day. That run left me scratching my head a little, but today we went back to riding him quiet off the speed," he said.
"I also think he didn't like the blinkers the last time. He wanders around too much, but the blinkers didn't work with him.
"He's a progressive horse. The 1400m is his minimum trip, he'll get better as he gets further."
As for Miracle (Marc Lerner), Fitzsimmons said the more forward position in relation to the lead swung the race for the Stratum six-year-old.
"Miracle's form has been mixed, but I was adamant he was a horse you need to get away better. He was too far back at his last start," he said.
"It was a 10-out-of-10 ride from Marc."
With that second win, Miracle has now made in excess of $45,000 for the Buffalo Stable, who was later made richer by another $40,000 from the winning cut earned by Hero, who himself has amassed more than $50,000.