But regardless of how Lady Luck smiled on the connections of the 20 horses (including four standby starters), the happy crowd still let their hair down for the night, sharing a few drinks over some banter, even among so-called rivals, but once the party was over, you can rest assured they will all put their game face on for the hostilities awaiting them on Sunday.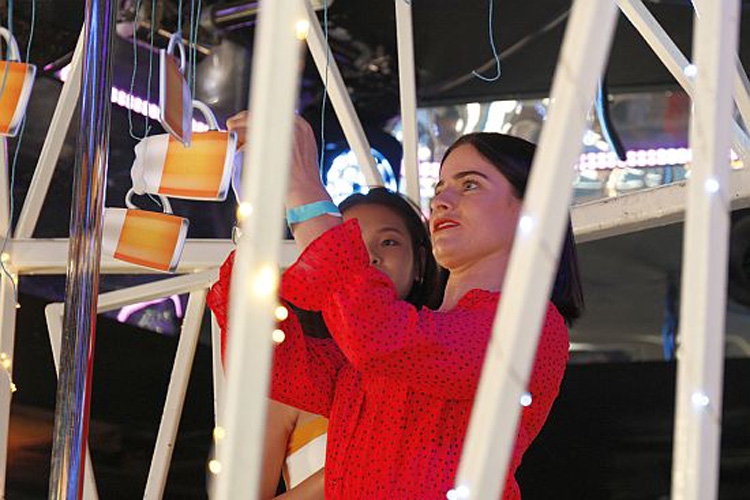 One of the luckiest trainers when the draw proper began at 8pm, was funnily, not around, Lee Freedman. Still back home after flying out to watch the Melbourne Cup on Tuesday, the Australian handler had Mr Clint, Singapore Derby winner Sun Marshal and Super Dynasty up for the crucial exercise, and he would be pleased to find out when he lands at Changi Airport that all three drew well.
Trainer Shane Baertschiger could not complain either with his three-pronged attack of I'm Incredible, Preditor and Blue Swede, even if his plea for a switcheroo between his leading hope I'm Incredible's wide draw and Blue Swede's better alley fell on deaf ears.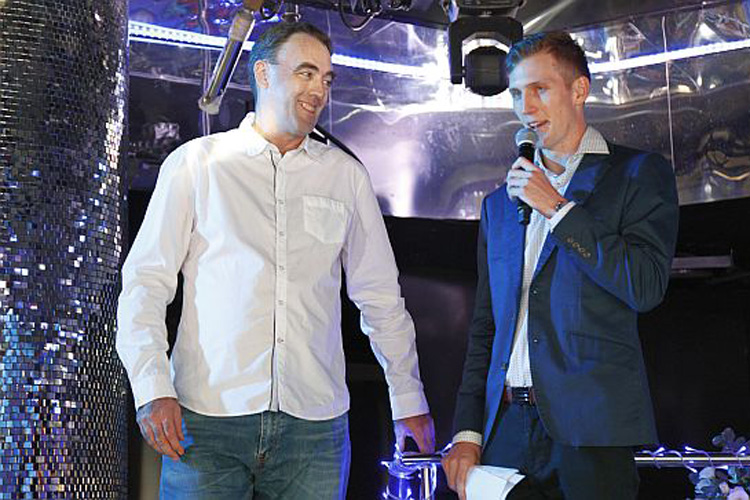 Spare a thought for Leticia Dragon, who with only one runner, had no hope for mitigation. It's either good, bad or very bad, and she was handed 20 for Group 3 Jumbo Jet Trophy winner Star Emperor.
Still, the former air stewardess kept it light-hearted with her take on the fact her ward will be galloping alongside the cars and lorries on the BKE Expressway. Her birthday is on June 20 – in other words, it's better than being born on New Year's Eve.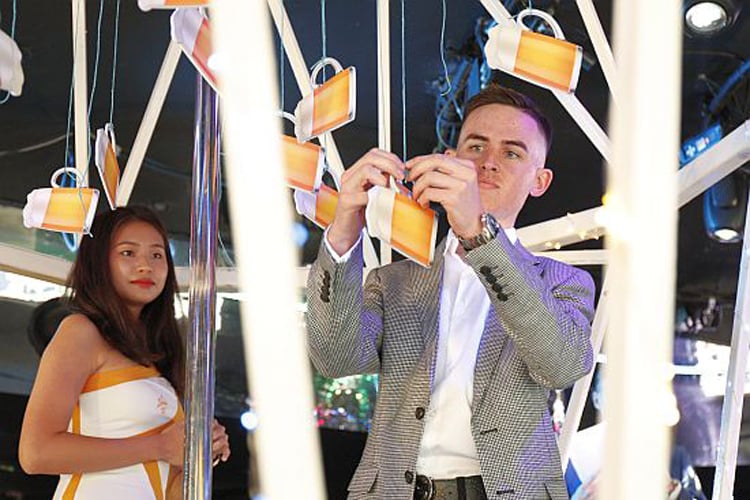 SUPER DYNASTY, MR CLINT and SUN MARSHAL – Barriers Nos 1, 4, & 12
With champion trainer Lee Freedman yet to land back in Singapore from his Melbourne Cup trip, his trio of Singapore Gold Cup contenders seem to have enjoyed the rub of the green in general, with the go-forward Super Dynasty the luckiest with marble one.
"He drew a lovely barrier, can't really complain. It will suit him as he is a frontrunner," said Super Dynasty's first-time partner Alysha Collett who was the one who brought her lucky hand to the draw herself.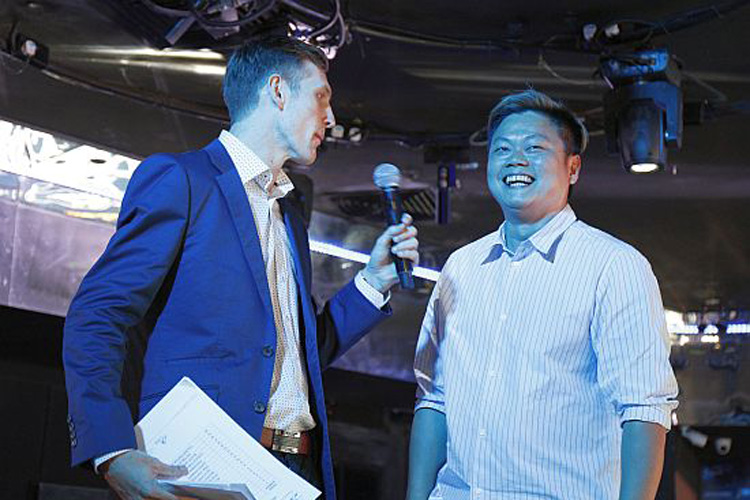 "I've ridden him a couple of times in trackwork, and he gave me a good feel. He's backing up from last week (won a Class 3 race over the mile last Friday) and is in great order."
Stable supervisor and Freedman's right-hand woman Chihiro Iizuka was a relieved person after she came up with barrier No 4 for Oscar Racing Stable's Mr Clint.
"CK asked me to draw No 5, only No 5 and nothing else," she said.
"I was very stressed about it, but then I came up with four, which is even better. And after the emergencies come out, he will start from barrier No 3, which is still better.
"CK was happy with that draw in the end."
West Australian jockey Joseph Azzopardi may be of Maltese origin, but he clearly does not know his malt as well as the Japanese (this year the new creative way of concealing the barrier numbers was in mugs of beer, Dester, of course). He drew 12 for go-forward sort Sun Marshal.
"I was hoping to be inside the first eight, but I'm still happy with that draw as he will get in 10 after the emergencies come out. He will roll forward," said Azzopardi, who went up on stage for the stressful task of drawing the barrier himself.
"Lee has him peaking at the right time. I was very pleased with his gallop this morning."
BLACK JADE (EA2) – Barrier No 2
"It would have been a good draw if we get a run," said English handler James Peters.
"Overall, I'm happy with him, unfortunately, he'll just need a little bit of luck to get a run."
KING LOUIS – Barrier No 3
"It's great. That should give him every chance from barrier No 3 to find a good place in the running," said trainer Ricardo Le Grange.
BLUE SWEDE, PREDITOR and I'M INCREDIBLE – Barriers Nos 5, 10 & 13
"I'm happy with all three draws," said trainer Shane Baertschiger.
"I did wish Blue Swede could swap with I'm Incredible, though as Blue Swede is the sort who will drop back and I'm Incredible goes forward.
"But I'm Incredible will come out of 11 once the two EAs (Black Jade in two and Dicton in 11) come out, and it's not so bad then.
"As for Preditor, from 10, he will also come into nine, so he will go forward."
Champion jockey Vlad Duric, who partnered I'm Incredible to a narrow win in the second Leg of the Singapore Triple Crown series (of which the Singapore Gold Cup is the third and final Leg), the Group 1 Queen Elizabeth II Cup (1800m), was not complaining with the Doha Stable-owned gelding's starting stall.
"It's okay. When the two EAs come out, he will jump from 11, which is more like a middle draw really," said the current leading hoop, who has yet to win a Singapore Gold Cup in seven seasons at Kranji.
"There are a couple of speed horses on my inside. He can follow the leaders or tuck in behind.
"Obviously, I would have loved to have drawn a bit closer to the fence, but it's still a good draw. I just have to keep him out of trouble."
REAL SUCCESS, COUNTOFMONTECRISTO and YABADABADOO – Barriers No 6, 9 & 18
"Real Success is a one-paced horse and will come off heels of the leaders from that draw," said trainer Michael Clements.
"There are upsides to him, he's an up-and-coming horse and he is well weighted in the race."
Jockey Ben Thompson interestingly rode Real Success to one win and two seconds in Australia but will be at his first sit this Sunday. The young Australian jockey was the one who took the bold step of going for the lucky dip for the Lucky Stable.
"I wanted him to draw somewhere in the middle, so I'm pretty happy with six," he said.
"As he is a natural on-pace runner, I wouldn't want him to do too much work early. That will help him find a natural spot."
Clements' standardbearer still remains old stalwart Countofmontecristo, who was only "counted in" after he showed he might have both the nous and stamina to win a Singapore Gold Cup following a negative ride in the QEII Cup (1800m).
"Countofmontecristo went really great in the QEII Cup. Getting him back worked better, and that will be the plan as well in the Gold Cup," said Clements of Joe Singh's (he also owns Clements' third runner Yabadabadoo) genuine performer.
"It looks like the best way to ride him over a distance is to get back. The trip is still a query, but if he is ridden that style, he should be able to run out the 2000m.
"Yabadabadoo's drawn 18, but it will drop to 14 after the scratchings. He will drop at the rear as he usually comes from the back.
"He's more of a 1600m horse, too. So it's still a question mark if he will get the distance, but to me, he is the dark horse of the race."
SACRED CROIX, YULONG EDITION (EA4) and ELITE INVINCIBLE – Barriers No 7, 14 & 19
Title defender Elite Invincible drew the same wide alley in 19 last year, eventually jumping from 16 after the scratchings.
While Elite Performance Stable's Aloysius Chew looked despondent about his ward's amazing magnetic pull for that number, racing manager Sennett Ho thought it was a good omen even if the Mark Walker-trained Irish-bred is not racing in the same sparkling form this year.
"He drew the same barrier last year and won, so maybe it's a good sign," said Ho.
"He will have blinkers on. I was very happy with his grass gallop with Sacred Croix this morning."
Stablemate Sacred Croix's much more favourable alley in seven had last year's Singapore Gold Cup-winning jockey Benny Woodworth in buoyant mood.
"It's a nice barrier for Sacred Croix. From such a draw, he will go into a forward position," said the Malaysian rider.
"Forget his last run (sixth to stablemate Yulong Edition, who is the EA4 and has drawn 14). He was not himself, I'm happy with his current condition and I expect a better run on Sunday."
Noted frontrunner Yulong Edition's horror gate would have no doubt drawn grimaces from the Walker camp and Team Cheval's Eric Koh (Yu Long Stable's partner) if he was a definite starter, but being the fourth standby horse makes him a highly unlikely runner.
More pointedly, with his better luck at the barriers in No 3 in the Gold Cup Consolation Stakes, the Hong Kong Jockey Club Trophy over 2000m, the Singapore Gold Cup post position draw was a non-issue for Yulong Edition.
"We will be thankful to get a run based on being the current EA4. Barrier 35 doesn't matter!" said Koh.
MAKANANI – Barrier No 8
"I'm very happy with the draw," said Hideyuki Takaoka who is chasing a fifth Singapore Gold Cup with first-Leg Raffles Cup winner after his four wins (El Dorado in 2008, 2009 and 2011 and Better Life in 2012).
"We hope she can get cover from there, and then start her run at the 600m. I can't say if she is better over 1800m or 2000m, but she can definitely run a strong 2000m.
"It's been only three weeks since the QEII Cup (fifth to I'm Incredible), so I can't really say if she has improved. She has just maintained her form."
DICTON (EA3) and GOLD STRIKE – Barriers No 11 & 16
"No-one to blame, what will be will be," said trainer Cliff Brown of Gold Strike's awkward alley.
"But when the four emergencies come out, he will jump from 12 which is not as bad. Look, I haven't had much luck at the barriers, but in saying this, you can draw six and you can still get it wrong.
"The horse is very well, that's the most important. Dicton is fine too, but unfortunately, he won't get in and will run in the other 2000m race instead.
"Funnily, he drew 11 there too."
CLAUDIA'S BEAUTY (EA1) – Barrier No 15
"Hopefully, she can get a run. If she doesn't get a run, never mind," said trainer Leslie Khoo.
"It's too bad she may stay at the stables, because she is in very good condition. She ran okay last year (ninth), at least we know she runs out the 2000m."
BAHANA – Barrier No 17
"It's (wife) Bridget who drew that," said trainer Stephen Gray in jest.
"But that is exactly the same barrier he drew last year, and when he won (in 2016), he drew 12 from 12. This is his fourth Gold Cup, and it's a credit to the horse for being sound and still sticking around, and also to his owner Untung Joesoef for his patience.
"Look, to me, the horse is good, but like last year, he struggles when the race was brought down from 2200m to 2000m. He was badly weighted last year and the track was firm and fast.
"If it rains, he'll be a big chance."
STAR EMPEROR – Barrier No 20
Trainer Leticia Dragon was still seeing the lighter side of saddling the horse who will struggle the most to see the colour of starter Damien Kinninmont's necktie.
"At least he's drawn my birthday – 20 June!" said the good-natured trainer.
"He will drop to 16, which is still the widest. But it doesn't really matter as he is a backmarker.
"What can we say, we'll just ride him for luck."