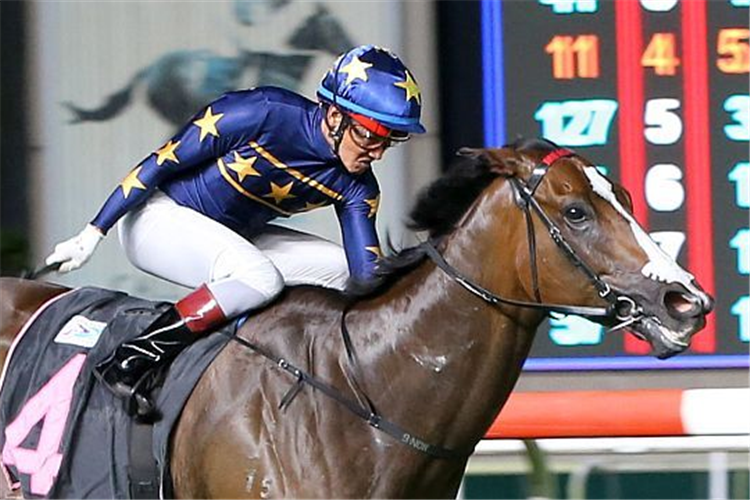 Even if it's taken three months to do so, the Australian felt that the enforced holiday has been beneficial for the son of Duporth, a five-time winner (1000m to 1200m) he has always held in high esteem.
A noted on-speed runner, Lim's Dream has secured all his wins bar one from the front. At his last-start win in Class 2 company on March 6, he was again too slick for his rivals throughout the 1200m trip.
Meagher reiterated his high praise after that win that injected five more points to Lim's Dream's rating to hit 91 points, making him Meagher's highest-rated horse from his 55-horse strong stable, but the COVID-19 Circuit Breaker scuppered any plans to step him up to the next level.
The feature at the resumption of racing last Saturday was a Class 1 race over 1200m, but Meagher elected to bypass it in favour of the $85,000 Class 2 race over 1100m on July 26.
"I did think about running him in that Class 1 race last Saturday. I actually thought Bold Thruster would be in it, but when the field came out, he wasn't in and, I was like, maybe we should have run him," said Meagher, who sits in fourth place on the log on 12 winners, half as many as Clements, the current leader.
"But then he would have been short of one trial this prep. I picked that 1100m race in two weeks' time instead as he now has time for a second trial that will bring him up to the right level.
"It's a Class 2 race, but it's a very strong and competitive field. With not many Class 2 sprints around, all the best Class 2 horses have come out in the same race.
"Anyway, there is not much difference in form between Class 1 and Class 2 these days. They're both very competitive.
"He had his first trial two weeks ago when he worked well within himself, just to bring him along. (Assistant-trainer) Danny (Beasley) rode him and will ride him again in that trial tomorrow (July 16), and again, he doesn't have to break any record."
Meagher said the four-year-old gelding's preparation had gone on better than expected in the last five or six weeks when news came through racing would be back soon.
"All's gone well with him. He's actually been training better during the enforced break," he said.
"He's a typical one-dimensional jump-and-run horse, but I've seen a change in him. That opens up a few more options for him, I think he can go up to 1400m, even if his ultimate goal is still the Lion City Cup."
Singapore's premier sprint race was meant to be run on May 23 alongside the Group 1 Kranji Mile, but while the latter has been moved to August 16, a date has yet to be named for the postponed Group 1 sprint race over 1200m.
Meagher is convinced Lim's Dream has what it takes to contest such events, even if he feels some fine-tuning still remains to be done.
"I have no doubt he'll measure up to Class 1 horses, but I still haven't got to the bottom of him," he said.
"He has climbed up the programme ladder quite well, but there's still a little bit to go. Only time will tell how far he can go.
"For now, I will see how he goes at his first race. I hope he draws well, even if he's all speed, and I'm sure he'll take a sit at some stage."
While Benny Woodworth has been Lim's Dream's partner at his last six starts for two wins, Meagher had to look elsewhere for his first-up run.
"Benny had a few other offers, and I'm putting Tengku Rehaizat on," said Meagher, an unabashed fan of the former Singapore champion apprentice jockey.
"He's a good young guy and is a good worker. He's never ridden Lim's Dream in a race, but he's been riding him out and should know how to jump him out and roll on from there.
"Tengku has good hands and he knows his speed. He also takes one kilo off his back and brings it down to 55kgs."
Three of Rehaizat's four winners have come for Meagher this year, namely Lim's Force, Paperback Trooper and Hero Star.