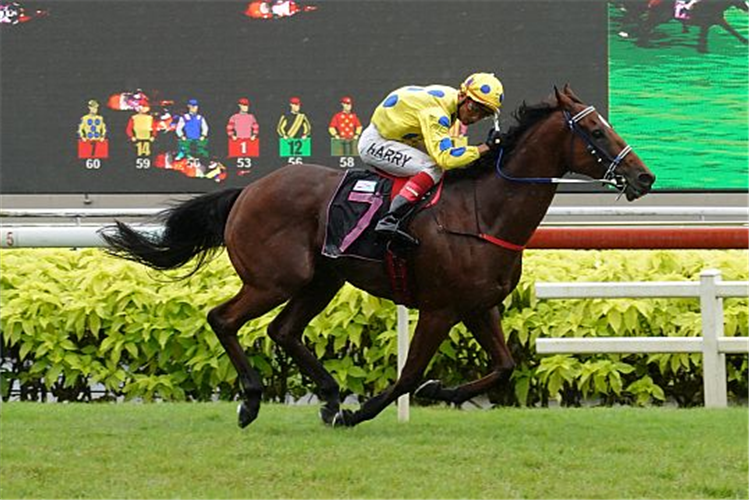 Though often thereabouts, the Reset six-year-old had only one previous win at Kranji, posted at his third outing in a Class 3 race over 1200m.
Trainer Lee Freedman then tested the former David Hayes-trained and Shadwell-owned gelding at Class 2 level on eight occasions. Though the new Oscar Racing Stable ward did not come up trumps, he was not disgraced with only two runs outside the first three.
But well rated upfront on Saturday by A'Isisuhairi Kasim, his partner at his last four starts, Muraahib ($27) enjoyed a fairly soft lead, and just kept going once he was clicked up for his final assault to the line.
Ironside (Yusoff Fadzli) and Safeer (Saifudin Ismail) staged a double-barrelled attack from the 300m, but their concerted effort did little to faze Muraahib.
One and a quarter length was the margin in the end, with Ironside eventually finishing a shade better than Safeer to hold a half-length margin between them. The winning time was 1min 23.15secs for the 1400m on the Long Course.
With that second Kranji success, Muraahib , a four-time winner in Australia between 1050m and 1300m, has now amassed in excess of $200,000 for Oscar Racing Stable.