Just one week ago, the 37-year-old thought he'd be watching the glamour race from the jockeys' room, just like he has been doing when most Singapore feature races roll around, but a phone call earlier in the week suddenly gave him an 'incredible' chance.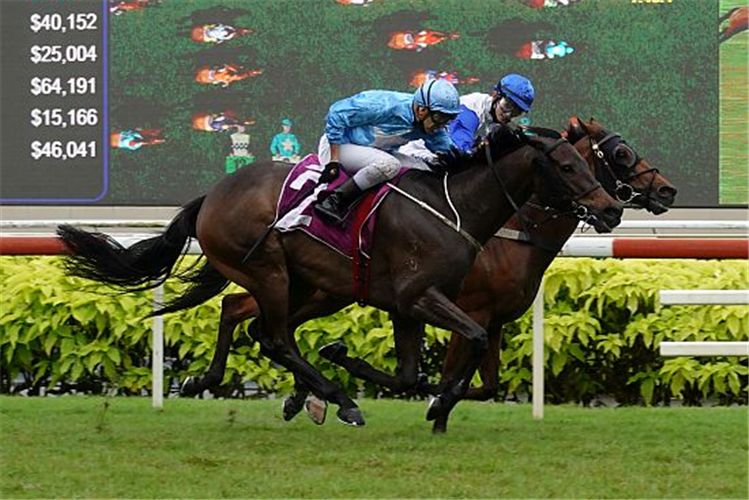 "When (trainer) Cliff Brown rang me to give me the ride, I was already in shock, not because he doesn't give me rides - he actually does - but it's more because I never thought I would get a Derby ride, even if I know we are getting our chance now there are fewer jockeys in Singapore," said the Singaporean jockey who has two winners on the board for 2020, but has yet to improve the score since racing resumed after the Circuit Breaker on July 11.
"I checked Elite Incredible 's last run, and I saw he didn't do too well. I was just thankful for a ride in the Derby, my first-ever, and I thought his barrier one might give us a small chance."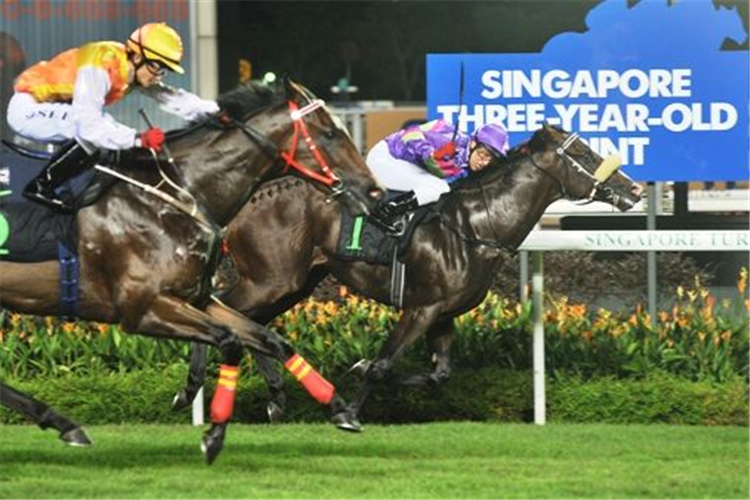 The Argentinian-bred entire by Valid Stripes doesn't win out of turn, but he has often been a nearly-horse, none more magnificently displayed by his close second to Top Knight in the 2019 Singapore Guineas.
That fact escaped See as he was keener to cast a glance at his latest performance. As it turned out, See was about to steer Elite Incredible to an identical result against the same Top Knight on Saturday.
And uncannily, to a result that swept him back to another feature race nine years ago.
After enjoying a ground-saving run on the rails, Elite Incredible came eye-balling leader Minister (A'Isisuhairi Kasim) at the half-mile, but only scooted clear around 400m later.
Kranji held its breath for a few seconds. A roughie was a couple of hundred metres away from a most unbelievable crowning moment for both horse and rider.
See pulled the persuader in his right hand and rode like his life depended on it. If there is one jockey who has been to hell and back, the Perth-trained See is one of them, overcoming a one-year disqualification (his second from a previous one in 2011) that sidelined him for more than three years, to make a return to the saddle that most pundits thought was impossible, last year.
This time again, he was perched atop a horse most had written off, and for most of the home straight, Elite Incredible was nowhere close to a horse about to empty out.
But unfortunately, Top Knight with three-time Singapore champion jockey Vlad Duric astride came like a gale to shatter See's dreams.
Many patted See's back for a great ride, including Brown, but See said the heartbreak of coming so near and yet so far from a race like the Singapore Derby will give him a few sleepless nights.
"Everything went to plan, but I was just unlucky at the line. I won't be able to sleep for a while," he said.
"When the other horses opened out, we got a clear run on the inside.
"I decided to tackle Minister early as I knew he was one of the horses to beat, and I also knew my horse can stay, and I could make it a staying test. I didn't want him to go early, though, just save him for as long as I could.
"At the top of the straight, my horse was travelling so well and we hit the front. For a second, I thought I could be riding the winner here!
"But I was always mindful of Top Knight. When I looked from the corner of my right eye, I could see a light blue flash coming.
"It happened so fast, and the next thing I know, we ran second. My horse gave his all, but unfortunately we got caught on the line."
As See was cantering back to the scales, that was when it dawned on him that narrow defeat in a big race felt like déjà vu.
"I couldn't believe that Vlad has beaten me again in a big race. He beat me on Gingerbread Man in one of the 3YO series races some time back, I ran a close second on Excavator," said See half-amusingly, half-agonisingly.
Indeed, back in 2011, See, who was then still an apprentice jockey, launched longshot Excavator after Gingerbread Man inside the last 300m of the Group 3 Singapore Three-Year-Old Sprint (1200m), but came up short by a head.
"Cliff was happy with the ride, I even rode another second for him earlier (Zermatt, beaten by stablemate Boomba), but nobody talks about seconds. And the Derby is one race I wouldn't really want to watch again," he said.
"But I've still got a few years of riding ahead of me, and hopefully, I won't have to wait for a long time to get another chance in a big race like the Derby."