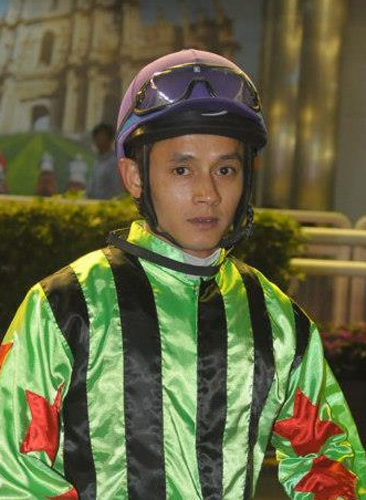 At the same time, the Malaysian jockey will be able to sort some family issues in the country of birth of his wife Andrianna and his two sons Nygel and Nyaan.
The 47-year-old Singapore Permanent Resident has applied for leave to go and ride in Mauritius, the Indian Ocean island known for its passion for horse racing.
Woodworth leaves with his family of five this Friday (hence he is not riding at Kranji from this Saturday), will serve a two-week quarantine in Mauritius before beginning racing on March 20, the day the new season kicks off at the Champ de Mars racecourse.
The season lasts until December, but Woodworth, who has ridden in the racing-mad country several times, including winning the champion jockey title at his first year in 2007, indicated it's an open-ended contract with trainer Simon Jones, an old acquaintance of his when the Mauritius-based Australian was still a jockey.
"Simon and I go back a long way. I rode with him in Macau, Malaysia and even in Mauritius just before he retired," said the well-travelled Woodworth who has also plied his trade in England, Australia, South Korea, Japan, China, Cyprus and Qatar.
"Simon told me he had some nice horses, and expected a good season, preferably with a stable jockey.
"It also worked out well for me from a family point of view. As you know, my wife Andrianna is Mauritian and so are my two sons Nyaan and Nygel, and at the same time, there are some family problems to settle."
A winner of more than 1,100 races, including the Group 1 Dester Singapore Gold Cup (2000m) in 2018, Woodworth said his current quiet time (still no winner in the new 2021 season) had nothing to do with the temporary exit.
He also said he was not following the trend where some jockeys have left our shores in the wake of the changes brought by COVID-19.
"I was not worried by the slow start as I was confident my horses would be hitting form soon," he said.
"We have all been affected by COVID-19 and the current situation (scaled-down racing), but Singapore racing has always been very good to me.
"Singapore is my home base, and that's where I always come back eventually. I just want to give Mauritius another try for now, and hopefully, things work out."