It's precisely the smart four-year-old's own "breathing apparatus" - his lungs - that has kept the South African horseman on tenterhooks in the last three months.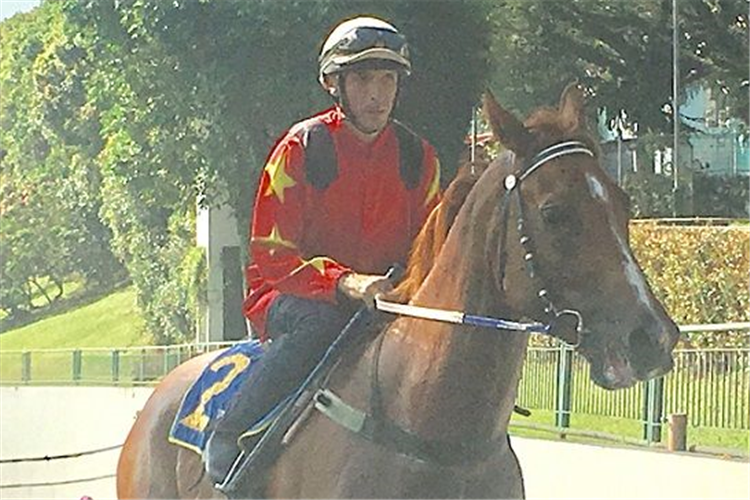 Rocket Star bled from both nostrils at a barrier trial on December 29, six weeks after a sensational third to smokie Nepean after being caught wide throughout in the Group 2 EW Barker Trophy (1400m).
The mandatory three-month racing ban was unavoidable, but with the 2021 racing calendar being sketchy at the time, Le Grange could only hope the cards would fall his way as the season wears on.
They did when the feature races calendar was unveiled a few weeks ago. The race that connections had targeted for the son of Star Witness, the Group 1 Lion City Cup (1200m), figured among the select 10 still in the running – and was the one to kick things off on April 24.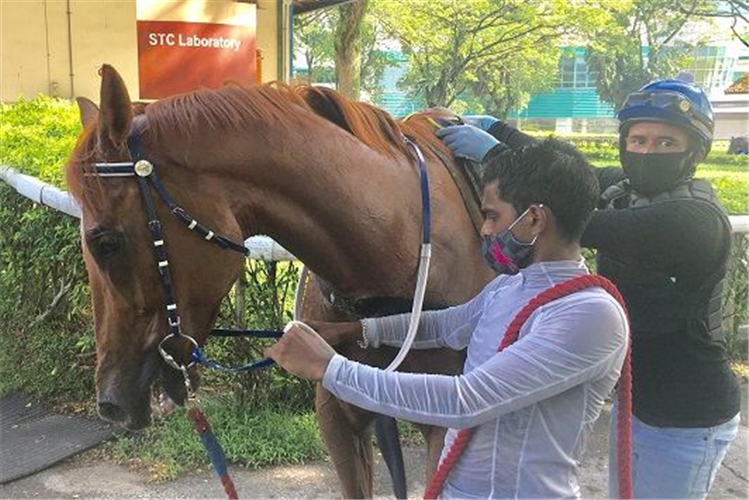 In an ideal world, a proper build-up would have been nice, but with the bleeding ban throwing a monkey wrench in the works, Rocket Star will now run first-up in the country's premier sprint event.
Le Grange and Filipino owner Rudy Mendoza could only roll with the punches. At least, the four-time winner, who is probably better known as the horse who should have won more races if he wasn't born in the same year as Inferno, won't miss out on his grand final, even if it will come off a rushed prep – and largely dependent on the vet's orders.
After a nice third to Day Approach in Tuesday's barrier trial, Rocket Star was despatched straight to the vets for a scope, which, thankfully, came back all clear. The same process will have to be repeated before he gets the final green light for the Lion City Cup, though.
"It's three months exactly today that the ban is lifted, so it's worked out good in a way. But the Lion City Cup is in three weeks' time, and he will go into it first-up," said Le Grange.
"Today I just wanted him to have an easy trial, but in saying this, he hit the line strong, and Danny (Beasley) was happy with the trial.
"The horse scoped clear after that, which is great. He will have another trial, but I haven't decided if it's next week or the week leading up to the Lion City Cup."
Le Grange has not booked any jockey yet for Rocket Star, happy for the time being to take on board Beasley's reports on the chestnut's progress.
"Danny has been helping me out a lot. Obviously, last time I had Barend Vorster and Nooresh Juglall as my first riders, but I did give Danny a ride once in a while," said Le Grange of the Australian jockey who has been in red-hot form since his riding comeback from a three-year absence.
"But this time in, I'm working with him more closely. Danny's a great horseman with great feedback, he's very particular and very professional."