After calling Singapore home in the last nine years, the Australian is flying back to his native Perth on September 2 to catch up with family first before crossing the Nullarbor towards Melbourne for the next chapter of his racing career.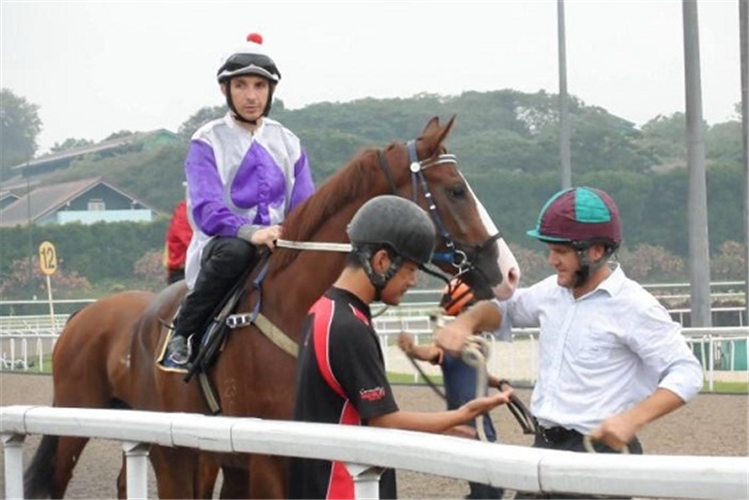 The well-travelled strong man of the Kranji starting gates has come full circle by accepting a job as a starter on his home soil at Racing Victoria, even if it will be his first stint in Melbourne.
The 43-year-old, however, explained it was mainly the need to reunite with his family during these uncertain COVID-19 times that was the main reason for cutting his Singapore stay short, while the RV job happened to pop up at the right time.
"I haven't seen my mum and my family in Perth since September 2019. When the borders were closed during COVID-19, I couldn't go back," said Pepe who boasts Perth, England and Hong Kong on his CV as well as attachments/workshops in USA (with famous 'starting gate whisperer' Bob Duncan) and Greece.
"My mum's now 77. She's fine but I want to be there for her while the borders are still open.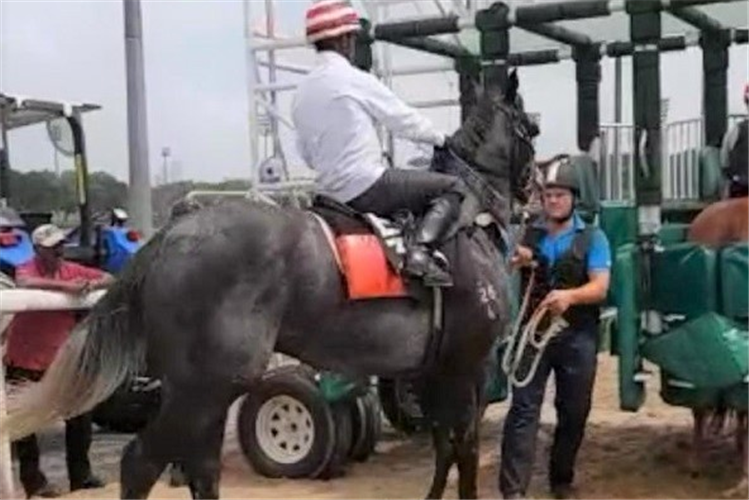 "My air-ticket is booked for September 2, so my last race meeting is on August 29, but I hope the flight's not cancelled until then, as a lot depends on the COVID-19 situation in Australia.
"There have been quite a few cases of cancelled flights when borders are suddenly closed. As you know, the restrictions can change overnight, but right now, I can fly into Perth and then serve my two-week quarantine.
"I will spend a couple of weeks with the family and then head over to Melbourne to work as one of the 10 assistant-starters at Racing Victoria from October. I will be based primarily in Eastern Melbourne.
"Melbourne probably has the best racing in Australia. It's always been a dream of mine to work at Racing Victoria."
While the image of the imposing Pepe in his signature Akubra hat climbing up the rostrum to send horses on their way, week in, week out is what Kranji racegoers will remember him by the most, the local racing fraternity, especially the trainers, will miss him for a far more important key role he holds behind the scenes – his handling of difficult horses.
Together with chief starter and fellow West Australian Damien Kinninmont, Pepe introduced the schooling sessions held right after the Tuesday and Thursday barrier trials at Kranji.
Previously, many unraced horses rocked up at the starting stall tests without necessarily having the prerequisites to pass, but those interim classes have certainly bridged that gap and kept the failure rate down.
It is precisely that personal satisfaction of having contributed to a pool with the fewest barrier rogues possible that Pepe looks back on as his proudest achievement.
"Working with young difficult horses at the trainers' request was what I enjoyed the most in Singapore," he said.
"We got good results out of a lot of horses, applying the skills I learned with Bob during my one month in Saratoga, and also during my six months with Gary Witheford in England.
"Bob opened my eye in the way he thoroughly prepared horses. He is very meticulous, and if we had the resources, we wouldn't do it any other way.
"I had built up my experience in Australia (2010-2013), Hong Kong (2006-2009) and England (2003-2006) but Singapore has certainly given me a lot more exposure with tricky horses.
"For example, based on the Singapore statistics from 2006 to 2015, 66 horses were scratched because they refused to load. Since then, only two have been scratched.
"It's a big improvement. It's important to sort this out as it cuts back on raceday refunds.
"Another telling figure is the blindfolds, there is always a risk involved when horses are blindfolded. The number of blindfolded horses as far as 2016 was 180, but now it's down to 22.
"Or last time, we would have three or four trainers who would want their horses to be loaded last, which is not an ideal scenario.
"The training sessions after the trials have really helped since we started them. When horses are more relaxed, they perform better.
"Educating young horses is not just about safety but it's also an animal welfare issue. If horses are not properly prepared to hit the tracks, they can injure themselves or other horses, and even people.
"We shouldn't get the reverse – horses who take fright. At the end of the day, we shouldn't have to go to work to deal with dangerous animals."
On the horse who tested his patience the most, but eventually fell into line, Pepe said there have been a few, but Zac Kasa stands out.
"Zac Kasa was the most challenging horse to reschool. It took a long time to get him right," said Pepe of the grey sprinter and four-time winner formerly trained by Cliff Brown and is now in the care of Mark Walker.
"But he never got scratched, which means I must have done something right even if it took a while.
"I also remember (ex-Kranji trainer) David Hill's Seasons Echo because he was the very first one to give me a hard time when I just arrived. He was scratched twice, and I did a lot of work with him on the uphill track and he's gone on to win two in a row.
"Qiji Acheeva, a recent winner, also comes to mind. Super Dynasty is another one, and to have an Australian Hall of Fame trainer like Lee Freedman coming over to thank you, it's pretty rewarding."
As he leaves behind a well-oiled system as a legacy, Pepe can pack his stock whip, but also plenty of good memories.
"I love Singapore. It's a safe city where I made many friends, and I'm going to also miss the good food, especially laksa!" he said.
"But I haven't seen my family for too long. I'll still get to do what I love, and what I've learned in Singapore will definitely come in handy."