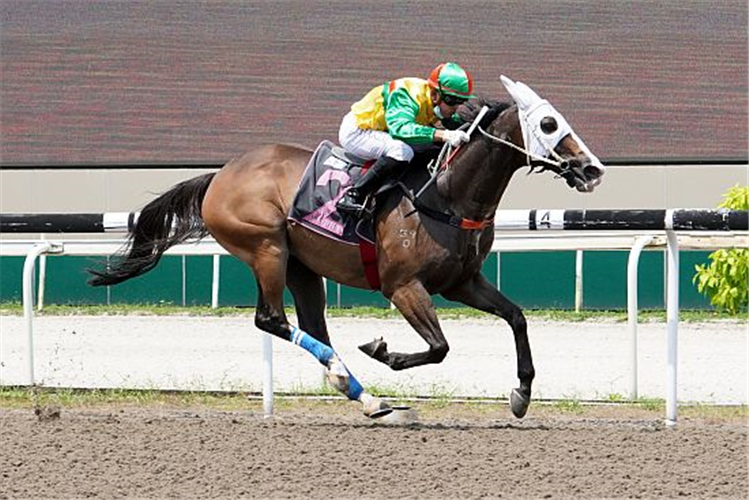 Yes, that 10th win from the 10-year-old felt a bit like a walk down memory lane for the famous yellow and green colours of the Ontop Stable carried to multiple victories by former Singaporean trainer and long-serving president of the Association of Racehorse Trainers Singapore Bernard Ang, but it was above all the racing longevity of the son of Kaphero that gave Lim a bigger kick.
Not forgetting the way the old boy gave his younger rivals a real galloping lesson in the $30,000 Debt Collector 2016 Stakes.
Taking the bull by the horn from the start, Super Six (Hakim Kamaruddin, $27) went on to lead them a merry dance with a two-and-a-half length romp in 1min 12.51secs for the Polytrack 1200m.
New Garden (Wong Chin Chuen) and Decreto (John Sundradas) were the closest to get a sight of their senior's rump, with the former winning the battle for the minors by a head.
Super Six came to Lim from Leticia Dragon's yard in September 2019, scoring right off the bat in a Class 4 1100m speed dash for the Singaporean handler. It's been a long time between drinks but the fact that he went through another 20 starts without a single visit to the vet and still ground out another win at his advanced age was to Lim the real feat.
"All along, Super Six never let down in his trackwork. He still works like a three-year-old," said the Australian-trained handler.
"He never needed an i.a (intra-arterial injection) or a vet. He's very sound and such longevity is good for his owners.
"Joel Tan part-owns him and runs him in his dad's famous colours when he was with Bernard Ang. The other partner is the Black Diamond Racing Stable who owns Diamond Mine."
After being thereabouts at his recent runs, especially when the white earmuffs came on, Lim had some grounds to be confident, even if there is always a question mark how the age gap will play out at the business end.
"I have to say he won impressively today. He beat younger horses by 2 ½ lengths," he said.
"At his last two starts over 1100m, he was overracing, and that spoiled his chances. So I decided to step him up to 1200m and get the freshness off him.
"That's why he led today, and he was able to go all the way. Like I said, he's sound, and if he keeps going this way, why not have a few more seasons with him."
Super Six may not have competed past Class 3 level in his nine seasons (that also included David Kok and Sam Chua as trainers) at Kranji, but his prizemoney has now got even closer to the half-a-million dollar mark.
His sire, Kaphero, a top Australian sprinter in the mid-2000s and who died in 2019, did not have many progeny at Kranji, but there is one who is still going around, the Daniel Meagher-trained Lim's Knight, a seven-time winner who is two years younger, but the most prolific was Super Winner, who won 11 races for ex-Kranji trainer Theo Kieser and is still racing up in Malaysia where he won another two races, and still races in the famous black and white colours of Soh Seng Lye, the father of Titanium Racing Stable's Jeffrey Soh.