The New Zealand jockey has been booting home winners on a regular basis since leaving his Mornington base to move to the Indian Ocean island in mid-May to take up the plum job as stable jockey for leading trainer Soun Gujadhur.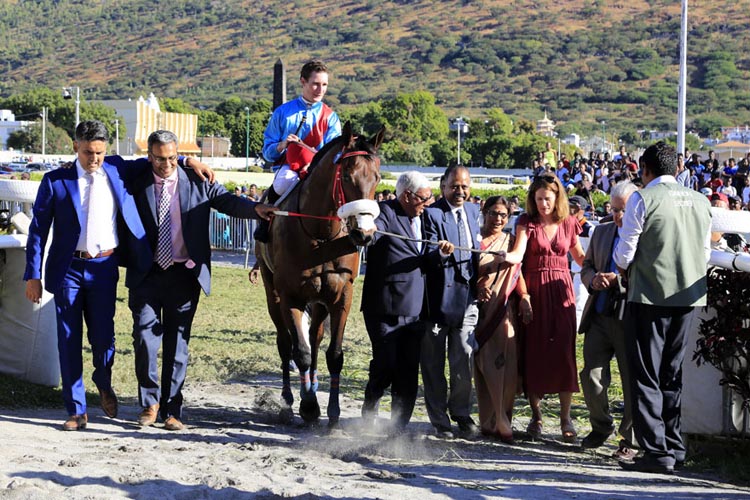 With plenty of depth in his yard's stable, Stackhouse could afford to set sights on a Group win next, and that box was quickly ticked off in Saturday's Group 1 Indian Oil BarbéCup (1600m) – one of the four feature races making up the Grand Slam in Mauritius, or the "Classics" as they call them there.
Though it was a domestic Group 1 race, Stackhouse was proud he could now boast a first Group 1 win on his resume.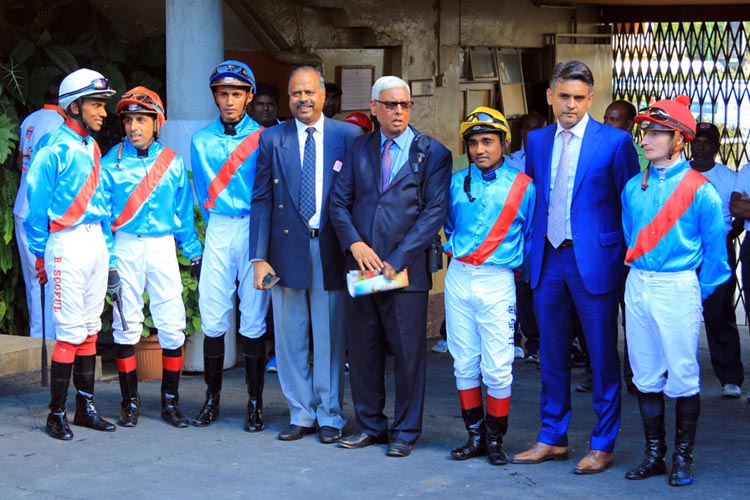 "It was a big buzz to win the Barbé Cup yesterday. It's my first Group 1 win in my career," said Stackhouse who had two Group 3 wins to his record prior to the Saturday win, There's Only One in the 2013 Bellmaine Stakes and Coronation Shallan in the 2015 Group 3 G1x.com.au Stakes.
"The Gujadhurs had five horses in the race. I had to pick one and I'm glad I pulled the right rein.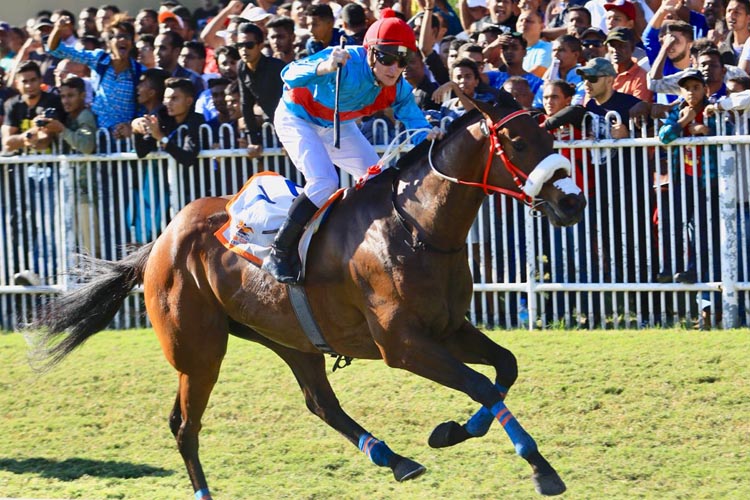 "It was down to a choice between Table Bay and last year's Horse of the Year, Ready To Attack, who is a very good horse, but Table Bay gave me a very good feeling in his trackwork and that swung it for me.
"I actually always thought he was a nice horse – very strong and impressive, even though I had never ridden him in a race before.
"The stable freshened him up after his first two runs when he had no luck, and he's come back in very good form. He was drawn in the middle, but I was quite happy to be travelling one off the fence throughout as I didn't want him to get boxed up and hit a flat spot.
"I wound him up early from the 600m and he just kept rolling forward to a very impressive win."
The Barbé Cup, which carries a purse of 1.11 million Mauritian Rupees (around A$40,000) is the same Group race that Steven Arnold (Stackhouse's predecessor at the Gujadhurs last year) won with Tandragee (he was back this year but finished out of the placings this time) last year. Arnold went on to win the pinnacle of the Grand Slam, the Group 1 Maiden Cup (2400m), the equivalent of their Melbourne Cup in Mauritius, piloting two from the clean sweep the Gujadhurs made in the four "Classics" that year.
Gujadhur gave Stackhouse a huge wrap, not only for the Table Bay-winning ride but for his overall spot-on judgement.
"Daniel is an excellent jockey. He works hard and what I also like about him is he walks the track on Fridays, he's very professional," said Gujadhur.
"But what I have really appreciated in him lately is his judgement on horses after trackwork. Last week, he was very bullish about Act Of Loyalty, when I didn't think he could win and they won!
"It was the same with Table Bay. He was very confident he would run a good race, he picked him and he was right."
The other Australian connection to Stackhouse's milestone win was the winner's breeding. Table Bay is an Australian-bred four-year-old by Redoute's Choice, who was, however, imported from South Africa where he raced at the highest level, including winning the Group 3 Cape Classic (1400m) and Group 3 Langerman (1500m) and running third in the Group 1 Cape Guineas (1600m), all at Kenilworth in 2016.
Stackhouse incidentally rode a double on Saturday, having also clinched the race before the Barbé Cup aboard St Tropez. In only seven weeks of riding at the Champ de Mars, he has rapidly sky-rocketed to fourth spot on the Mauritius jockeys' log on nine winners.
South African jockeys Juan Paul van der Merwe and Robbie Fradd are the joint leaders on 10 winners, with van der Merwe on top on a countback for seconds. Stackhouse shares the same number of winners as French jockey Cedric Segeon who is ahead also on a countback for seconds (five against three).
But the momentum is now clearly on Stackhouse's side even if the modest rider is not getting too ahead of himselfwith three fifths of the season left to go (until November).
"I went to Mauritius as a first experience and not really knowing what to expect, but things have gone really well," said Stackhouse whose only previous overseas experience was his big move from New Zealand to Melbourne in 2010.
"The Gujadhurs have a nice string of horses, which helps win races, and they have looked after me very well. I'm still learning about the horses and things like that, and I hope the good run continues."
Stackhouse will certainly get an extra source of motivation to do so in coming weeks with wife Jana landing from Melbourne on Sunday for a short holiday.
By coincidence, another Melbourne racing identity was spotted at the Champ de Mars on Saturday, but which had nothing to do with Stackhouse. Leading Caulfield trainer Mick Price was on holidays there as the guest of local trainer Vincent Allet, who honed his craft with Price in the mid-90s.