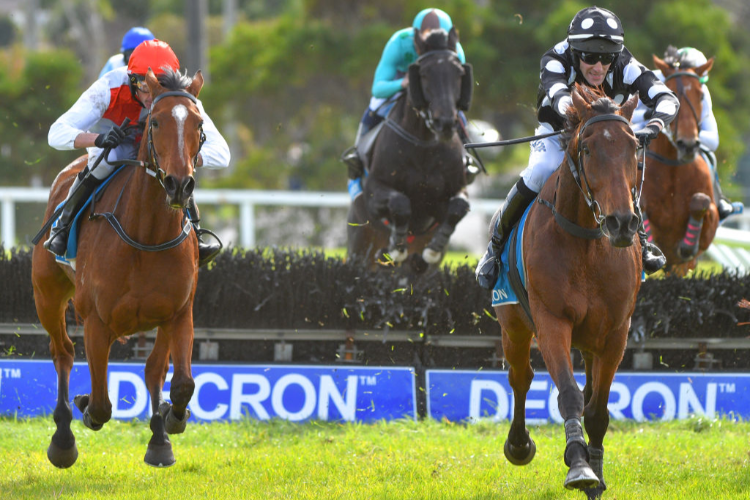 Wednesday's meeting at Sandown was abandoned, and Warrnambool and Pakenham's cards on Thursday cancelled, after news emerged that Zahra had been in contact with someone who had tested positive for Covid-19 on a commercial flight to Victoria.
But on Thursday, Zahra's test returned negative meaning racing can continue from Friday, resuming with a nine-race card at Warrnambool.
Racing Victoria's chief executive Giles Thompson said: "We're really pleased for Mark that his test has come back negative. This situation has placed undue pressure on Mark through no fault of his own and I want to again publicly thank and acknowledge the professional and responsible manner in which he has acted.
"Mark's negative test paves the way for racing to resume in Victoria tomorrow and for this we're extremely grateful.
"We're acutely aware of the incredible hardship that many Australians are facing as at this time through the loss of their jobs, which is why we're continuing to work so hard to protect the livelihoods of all those within Victorian racing who depend on it.
"Victorian racing supports the equivalent of 25,000 full-time jobs through the employment of a vast array of people including trainers, stable staff, jockeys, breeders, vets, farriers, float drivers, administrators, officials and many more. At the centre of our sport is the horse and these people provide the critical care and attention that our horses require on a daily basis.
"In announcing the resumption of racing, I want to assure the Victorian community that racing will continue to operate under strict biosecurity protocols and where required act decisively, as we did when suspending racing yesterday, should there be any risk to the health of our industry stakeholders and the wider community."
The news means Saturday's valuable Golden Mile meeting at Bendigo will go ahead as planned. Zahra has been cleared fit to ride, but has no bookings until Saturday.