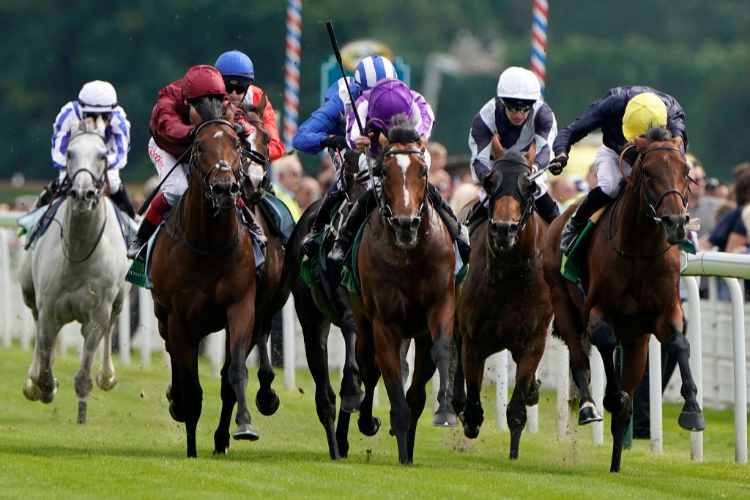 Opening day of Royal Ascot 2020 - which you can read here - was a bit like the opening round of a prize fight for the Racing and Sports pricing model. Dancing around, floating the jab, with fringe players such as Passion, Arthur's Kingdom and Equilateral running places, and smart players would have popped one on the bookies chin with Circus Maximus marked 3-1 and winning at 4-1 - but there were certainly no knockout blows.
There are two races on the Model's agenda for day two - full form, ratings and speed maps are available here - and the first of those, the Hampton Court Stakes, looks a chance to throw a more meaningful blow.
Assessed Prices:
Hampton Court Stakes: First Receiver $3.00; Juan Elcano $3.50; Russian Emperor $5.50; Berlin Tango $9.00.
Prince Of Wales Stakes: Japan $2.88; Headman $5.50; Barney Roy $7.50; Addeybb $10.00; Lord North $10.00.
First Receiver is 'up in class' but he won in slick time at Kempton and has a great profile to prove at least 'Hampton Court good'. Juan Elcano comes out of a fast Guineas where he ran really well given there was nowhere to hide.
Alternately, Russian Emperor (a son of superstar mare Atlantic Jewel) is well connected, and that counts for something, but comes off an ordinary looking race that returned a slow time and Berlin Tango's Derby Trial was nothing out of the box either.
The wash up. The Model wants to play, primarily First Receiver, and it's a fairly strong opinion.
There's not such an obvious opinion in the Prince Of Wales. Japan looks very short for what he has achieved. Intuitively he's the one here most likely to star at the top level this season, but the Model sees good not great figures and a couple that are either about as well performed or about as likely to hit new peaks this season. Those little edges in the betting sit with Headman and Barney Roy given that, but it's back to working the jab rather than throwing haymakers in Day Two's Group One showpiece.