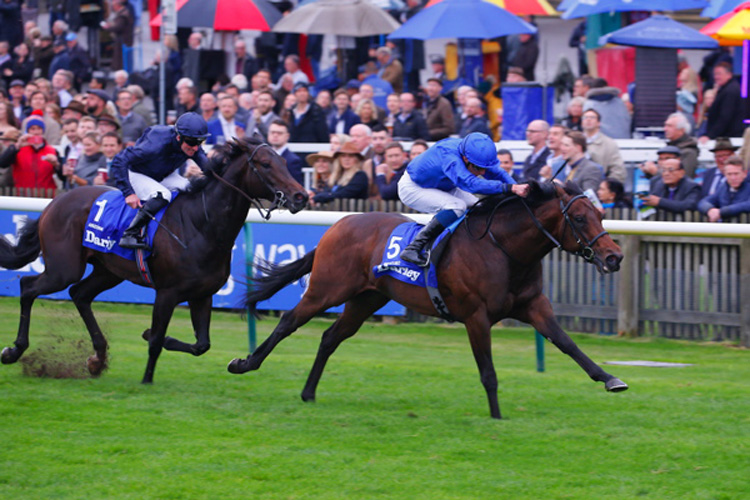 The Royal Meeting comes to a close with a bigger bang than most years. Three big Group Ones on the Saturday feature some big names and none bigger, or more interesting from a betting perspective, than Pinatubo.
Assessed Prices:
Coronation Stakes: Run Wild $4.50; Quadrilateral $4.50; Alpine Star $6.00; Sharing $7.00; Cloak Of Spirits $8.00.
St James Palace Stakes: Pinatubo $2.75; Wichita $3.25; Palace Pier $5.50.
Diamond Jubilee Stakes: Sceptical $3.25; One Master $5.00; Hello Youmzain $8.00; Dream Of Dreams $9.00.
That Coronation market is about as wishy washy as it gets and, unless something in the betting shifts between now and then, the race might be best left alone.
The St James Palace is the race where things get interesting. Pinatubo has a string of awesome ratings from last season and his fresh run, while disappointing the marketplace who made him odds-on, was far from chuck-it-all-away disappointing.
For the author, getting something like 2/1 seems a very reasonable gamble about a terrific stable getting something like the best out of a terrific horse. The Model essentially agrees. Though her assessment, $2.80, is probably more in the 'reasonable' catergory than the author's 'very reasonable'.
It's back to hugging the market in the Diamond Jubilee. Small opinions that are pro Sceptical and One Master and against Hello Youmzain at this stage but that market may yet develop. It wouldn't surprise to see a nice price about One Master close to the off and, if that does eventuate as hoped, she does appeal as the sort to go down swinging with deep into the final round.