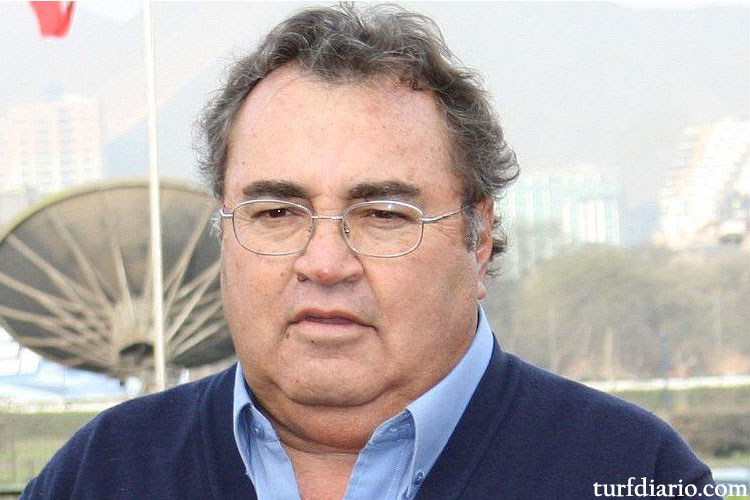 Peruvian-based veteran trainer Juan Suarez Villarroel has surpassed the mark set by the late Dale Baird in North America.
According to statistics compiled by Pagina de Turf to September 15 Chilean-born Suarez had won 9458 races, overtaking the 9455 wins credited to Baird.
Baird leads a list of four other US trainers who are credited with more than 6500 winners – Steve Asmussen (8577), Jerry Hollendorfer (7631), Jack Van Berg (6523) and King Leatherbury (6501). Asmussen and Hollendorfer are the only US trainers on the list still active.
Suarez is based at the Hipodromo de Monterrico in the Peruvian capital Lima. According to Pagina de Turf he passed Baird's record on September 8 when he saddled the 9446th winner of his career.
Suarez moved from Chile to Peru with five brothers while in his teens and followed in his father's footsteps when taking out a training licence in 1980.
The perennial leading trainer at Monterrico, he has won every major race and classic in Peru. Among them are seven winners of the Derby Nacional, a race won by his father eight times between 1968 and 1980.
Former world-record holder Dale Baird recorded his total of 9445 winners in a career that spanned 46 years from 1961 to 2007 when he was killed in a car accident.
While his domain was the lower reaches of the North American racing circuit, training the majority of his winners in West Virginia where he was leading trainer every season from 1981 to 2000.
He was the leading trainer US by wins 15 times during his career and was honoured with a special Eclipse Award recognizing his achievements in 2004.
With Suarez surpassing Baird both of the world's all-time leading trainer and jockey come from South America.
Legendary Brazilian jockey Jorge Ricardo, still riding in Argentina at the age of 57, is close to on an amazing 13,000 race wins.
Ricardo heads the jockey list from former US champions Russell Baze (12,844) and Laffit Pincay (9530).
The still active Argentine rider Pablo Falero is next with 9483 wins followed by the US legends Bill Shoemaker (8833) and Pat Day (8803).