XB Net Ambassador Umberto Rispoli should figure prominently at the meeting, as he can look back on posting some great results at the track through the summer months. Rispoli is fresh off helming Rock Your World in the unexpected clash of the titans at Del Mar - taking on controversial trainer Bob Baffert's Kentucky Derby first-past-the-post Medina Spirit, but sadly coming off second best.

Del Mar Final Weekend - The Lowdown

Friday
Big Race - Generous Portion Stakes
Time - 330pm first post (11.30 BST/12.30pm CET)
Races - 8
------------
Saturday
Big Races - Derby and John C Mabee Stakes (G2)
Time - 2pm first post (10.00pm BST/11.00pm CET)
Races - 11
------------
Sunday
Big Race - Debutante (G1)
Time - 2pm first post (10.00pm BST/11.00pm CET)
Races - 11
------------
Monday
Big Race - Futurity (G1)
Time - 2pm first post (10.00pm BST/11.00pm CET)
Races - 11
______________________________________________________________________________
______________________________________________________________________________
______________________________________________________________________________
Hawthorne
After the historic Arlington track in Chicago was earmarked for closure, race fans in Chicago have now had some good news. 1/ST & XB Net have investing heavily in Hawthorne, set to become Chicago's new top city track.
The agreement heralds another milestone partnership in XB Net's progressive portfolio of content rights, data, odds and signals around one of the United States' most historic racetracks, particularly as it embarks on a $400 million redevelopment to add sports betting, casino-style gaming and other entertainment amenities to the new Hawthorne Casino & Race Course.
The deal helps to leverage the 50+ thoroughbred race-days that comprise Hawthorne's traditional fall/winter meetings, particularly from 2022 when Hawthorne is the only race track in the Chicago area.
Hawthorne's CDT time zone naturally works for UK and European racing audiences, generating increased fan engagement at peak leisure times. Its daily schedule of compelling coverage, which neatly complements Europe's domestic racing action, provides operators with a trustworthy source of rapid-settling betting content from 18:00 CET.
Simon Fraser, Senior Vice President of International at XB Net, added: "Securing this long-term partnership with Hawthorne emphasizes XB Net's dedication to racing and our broader status as the leading international provider of North American racing.

Big Race Rundown - Aug 29th / Sept
Del Mar Derby
Run on the turf for three year-olds over 1 1/8 miles, the race was won in 2020 by Umberto Rispoli on the Godolphin owned Pixelate. Last year the Derby was won by Pixelate, a Godolphin runner ridden by Umberto Rispoli.
Debutante
A premier West Coast chance for two year-old fillies to present their credentials in this storied seven-furlong Grade 1. Last year's race was won by Princess Noor, whose eponymous owner is married to top horse breeder Amr Zedan, the owner of Medina Spirit.
Futurity
The Del Mar Futurity is a seven furlong Grade I. The pre-eminent race for two-year-olds at Del Mar, it's a huge predictor of who will be among the ones to watch as Triple Crown threats in 2021. Two consecutive Kentucky Derby winners won the race as a 2-year-old in 2014 and 2015, in American Pharoah and Nyquist.
Rispoli's Picks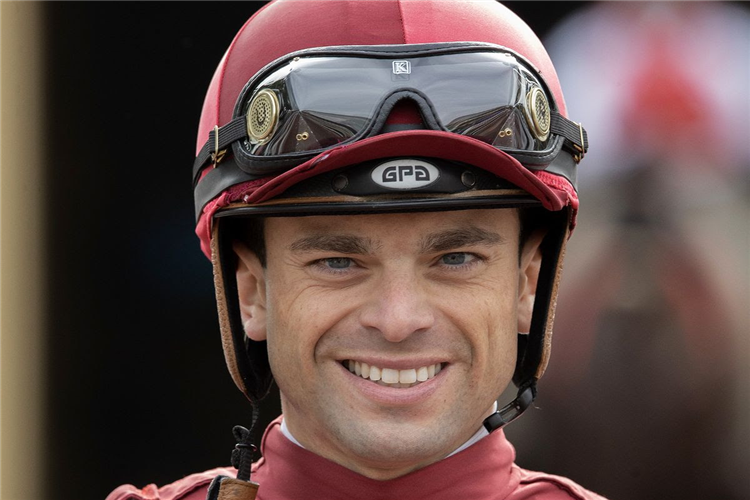 XB Net Ambassador Umberto Rispoli has been resident at Del Mar racetrack for its 2021 season, from mid July.

He'll be sharing his top tips and knowledge for the big races closing out Del Mar's summer and on through the early Autumn. We look forward to Umberto telling us what his plans are for the Autumn and ongoing.

For the full lowdown, subscribe to Umberto Rispoli's exclusive blog for XB Net here