Despite his inexperience, the striking chestnut progeny of multiple G1 winner Music Note has taken everything in stride and is preparing for a summer/fall campaign that aims to make history.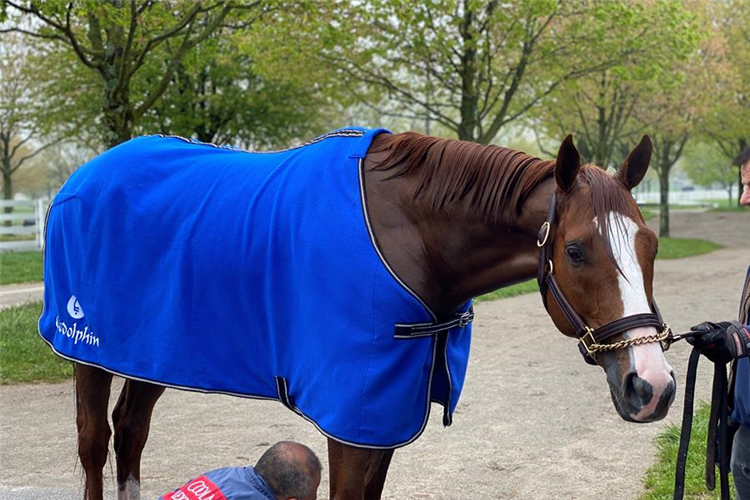 "Since he's been back, I've been shocked and amazed with how well he's handled that whole experience, from all the travelling to the stress of the race," Stidham said. "Maybe he lightened up a little bit, visibly, but we got back to the track and back in his regular routine, he fell right back into his old self. He thrived over there in Dubai and the whole thing didn't really affect him. I almost worked him this week, but there's really nothing for him race-wise until July, so we'll ship him back to Fair Hill and then put him back into a work pattern.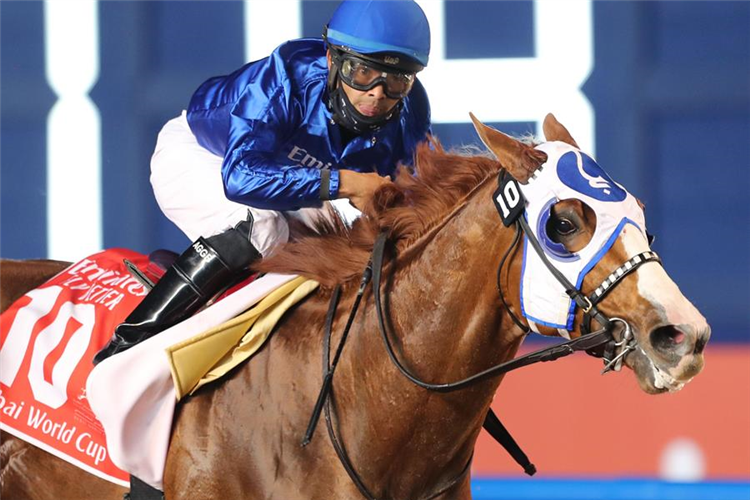 "The (Grade 2, $400,000) Suburban (Handicap, July 3) is a strong possibility as a first race back. From there, we'll look at how the races play out and consider spots like the Pacific Classic, Woodward, Whitney and Jockey Club Gold Cup. Those are all possibilities leading up to the (Grade 1, $6 million) Breeders' Cup (Classic, Nov. 6)."
While Thoroughbred titans Cigar (1996), Silver Charm (1998), Pleasantly Perfect (2004), Curlin (2008) and Arrogate (2017) all won the Dubai World Cup five months after winning the Breeders' Cup Classic, they all failed in their attempts to win the same race in the same year, seven months later. Others, such as Godolphin's UAE/UK-based Thunder Snow, a dual winner of the Dubai World Cup in 2018 and 2019, Almutawakel (1999) and California Chrome (2016) also failed in their attempts to double up within the same season.
Mystic Guide , on the other hand, can be seen as arguably a different kind than the aforementioned. He was not a champion and had not landed a G1 before his Meydan victory, despite being widely considered a G1-level type with an upward trajectory. In such, he is a rare Dubai World Cup favourite to enter and exit the race as unexposed—or at least not fully exposed.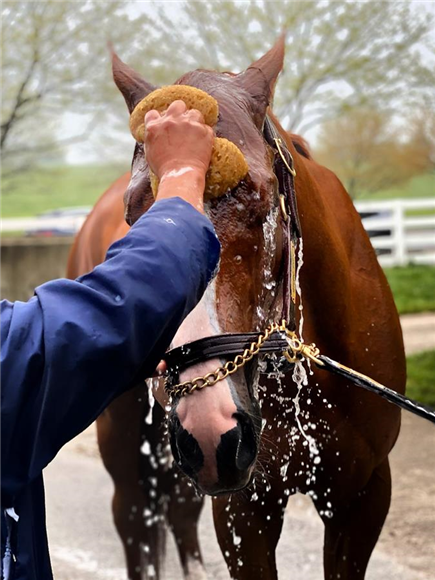 "He's the epitome of a horse who really handles the 10 furlongs really well and wants that trip," Stidham continued. "If you look at his numbers, he made a huge step forward from three to four and it's still early in his 4-year-old year, so I have to think there's more there. For him to handle the Dubai World Cup as he did, where he ran a 4¾ on the (Ragozin) Sheets only a few weeks after running a 2¾ off the layoff—I honestly believe there's more to give.
"We're working backwards from the Breeders' Cup at this point and while the races leading up are important, the most important is the Classic. That's where they crown the champion and that's our goal. There is some pressure there to stay healthy and go there in the best possible shape, but it sure would be great to make history and win both in the same year."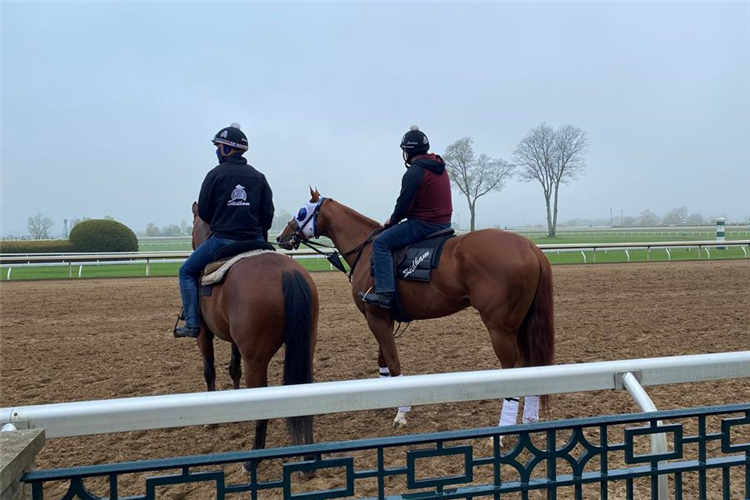 Mystic Guide will head to Stidham's summer base at the famed Fair Hill Training Center in the north east of Maryland this week. From just eight starts he has four wins, two seconds and two thirds with earnings of $7,513,200. Stidham's fifth G1 winner, he is easily his most accomplished.
"Personally, the biggest thing for me was how many people were truly and honestly happy for (assistant trainer) Hilary (Pridham) and I," he concluded. "When you have so many peers who've watched you all along your career who truly wanted you to win such a big race—that just really made me feel good about the whole thing. Obviously, as I said when I was over there, finally getting my chance on the world stage and winning was just amazing."
While it could be cliché to say the sky is the limit for a horse named Mystic Guide, it does not make it any less valid. In the meantime, Stidham will once again shoot for the stars with his resident luminary.