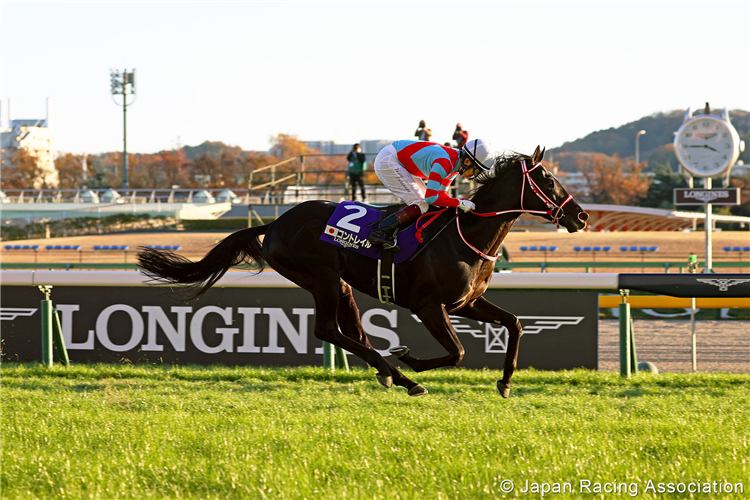 Last year he ran second to Almond Eye but this year it was all his as he cleared away from the rest of the field up the hill and then on to the line. It was another great training effort from Yahagi-sensei and a very good ride from his young jockey Fukunaga to keep his mount settled and happy in the run along the back and thus have enough horse to put in a very fast finish.
Contrail will now go to Hokkaido and his next career at Shaddai. We wish him well in that equine paradise.
Authority was second and Sharyar third with fourth going to the roughie Sanrei Pocket and an excellent fifth from the French raider Grand Glory giving Cristian Demuro bragging rights over his brother Mirco who was 6th on Uberleben.
That was the second win on the day for Fukunaga but Christophe Lemaire dominated with 6 wins which could compensate for not winning the big one. Ryan Moore also rode a winner.
Japan also had his last start and will now go to his next assignment in Germany. Broome is down for Hong Kong but as he didn't finish off the race too well they may have to evaluate his future plans.
The weather was very good for this time of the year – plenty of sun and no wind so great for horses and public.