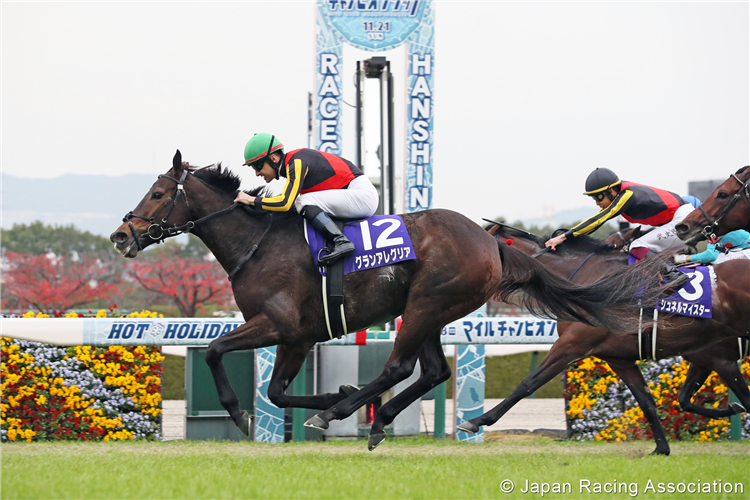 She ran her last race in Sunday's Mile Championship at Hanshin and did not disappoint coming round the field to gain her 9th win from 15 starts 6 of which have been at G1 level.
She achieved the rare double of winning this race in consecutive years and her earnings have exceeded 1 billion yen.
Schnell Meister ran well for second although unable to catch the winner. As he's a 3yo there will be more good races for him in the future. Danon the Kid on 16.1 and Indy Champ 16.7 followed.