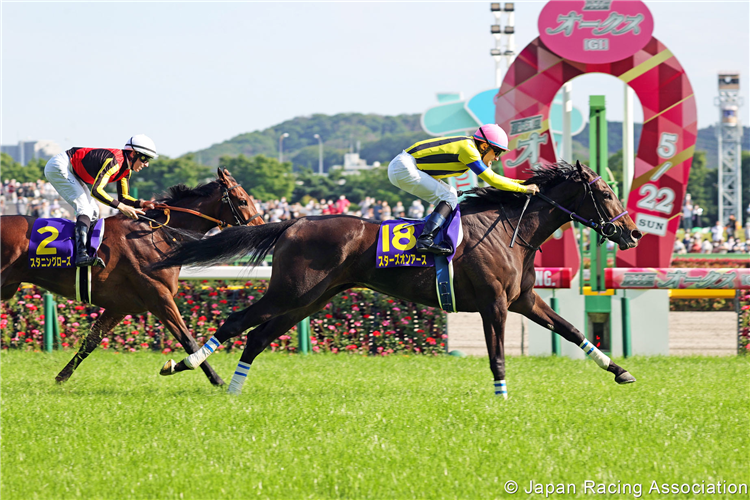 The JRA policy of not having outriders or mounted Clerks of the Course let to an extraordinary delay while firstly trying to catch the horse and then bringing it back to the start to be vetted. In most jurisdictions a horse that has run loose for that distance and that amount of time is immediately scratched but it took the JRA 15 minutes before the race started.
This was a long time for young fillies to have to mull around at the start, after a lengthy parade, and it took its toll on some of them.
The race is always tough as it is the first time most of the field have run at distances over 2000m and the first time up the hill at Tokyo to the 200m post where some of them threw in the towel.
Christophe Lemaire had kept Stars on Earth in a good position without having to spend too much petrol and thus she was able to finish off well, keeping out the fast-finishing Stunning Rose 28.2 who was getting a great ride from Damian Lane. Namur put in another solid run taking third spot, but by winning this Stars on Earth now has two legs in for the Japanese Female Triple Crown.
On Saturday favourite T O Keynes took out the Heain Stakes G3 on the dirt at Chukyo with Keiai Purple second and Meisho Hario third.