There is video on the HKJC web site - suffice to say that Hong Kong's top horse was looking good.
We did get to attend a press conference with a number of trainers and this is a brief summary.
Sam Freedman may be young but he handled the press conference like a seasoned pro. Regarding Santa Ana Lane's early career he said that once his feet issues had been sorted he became a different horse. He also mentioned that the horse can sweat up in the parade and that this is normal for him. After Sunday they will return to Australia and hope to have a crack at the Everest.
Hashida-sensei said that Deidre is going better than in Dubai and that after her "Silver Medal" in the HK Cup and the "bronze" on Dubai they are hoping for the gold medal this time.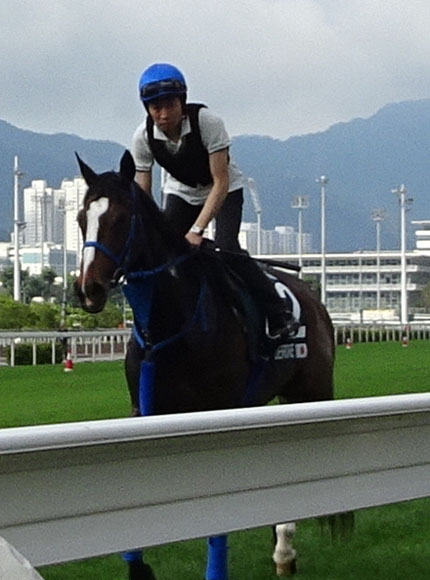 Hakateyama-sensei said that they had missed out on the trip in December and that yesterday Win Bright (a gorgeous grey with one of those fabulous grey to white tails) was getting a feel of the track under his regular partner Matsuoka-san who has ridden him in all his races.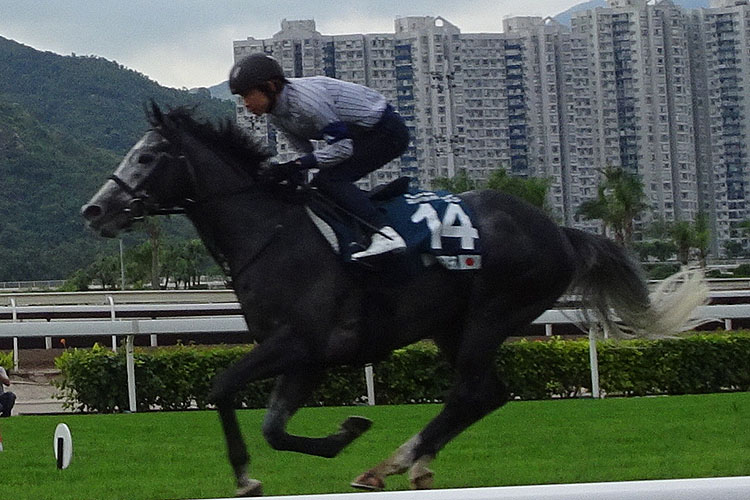 Sir Mark Todd said that when Eminent ran in the QE II in Sydney they had put ear muffs on him but it had been a wrong call and he only lost 1 kg in weight which showed how little he had done - this was in contrast to his great run in the Ranvet and they are hoping for a good run on Sunday.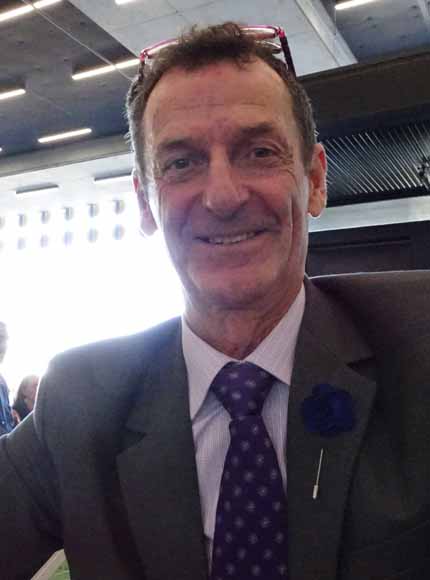 Fellow New Zealander Michael Pitman is a rare representative from the South Island, with his training base near Christchurch, He got Enzo's Lad for $15,000 and is still shaking his head to find himself finishing up in Hong Kong with his boys - as well as his horse his son Matthew and his wife help out as well.
Yahagi-sensei was wearing his trademark Stetson - white this time- with a black t-shirt emblazoned with a bling horse and some more colourful details on his jeans but we were more interested in his report on Lys Gracieux. He said she is better than in December and that 2000m is a better distance for her. It is interesting to note that Yutaka Take was her regular jockey but now he is riding Deidre and Oisin Murphy will be on Lys Gracieux.