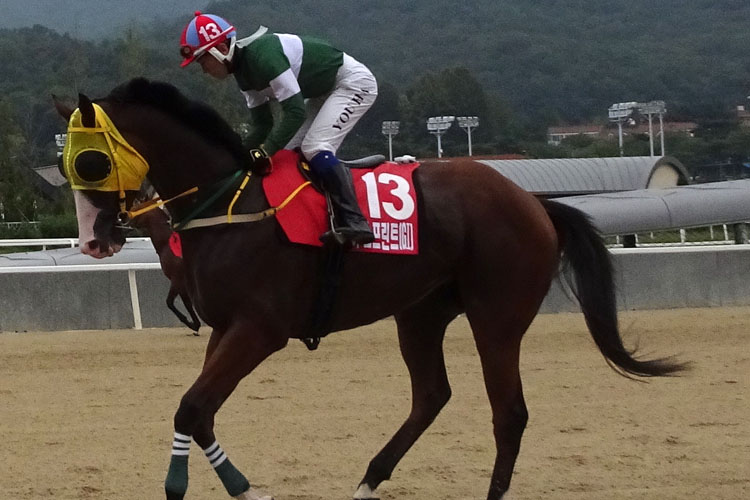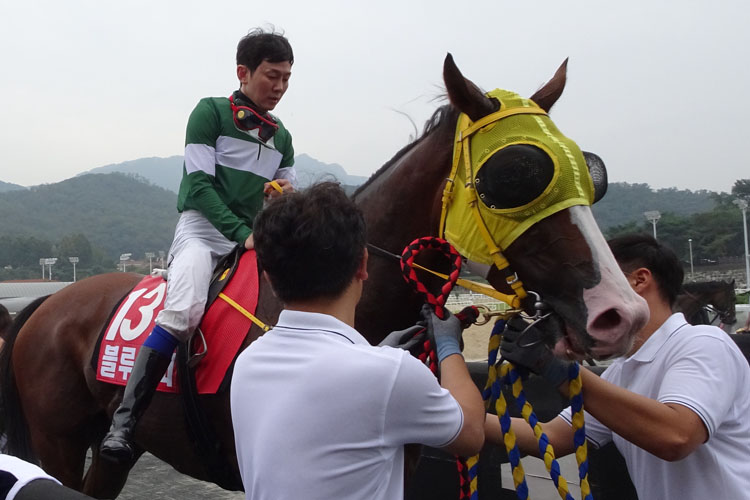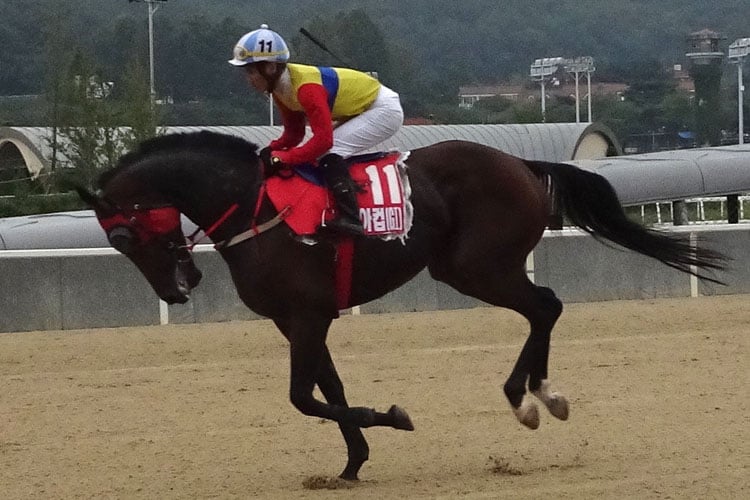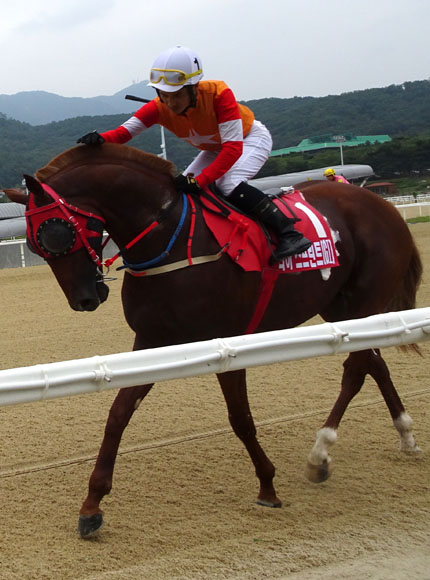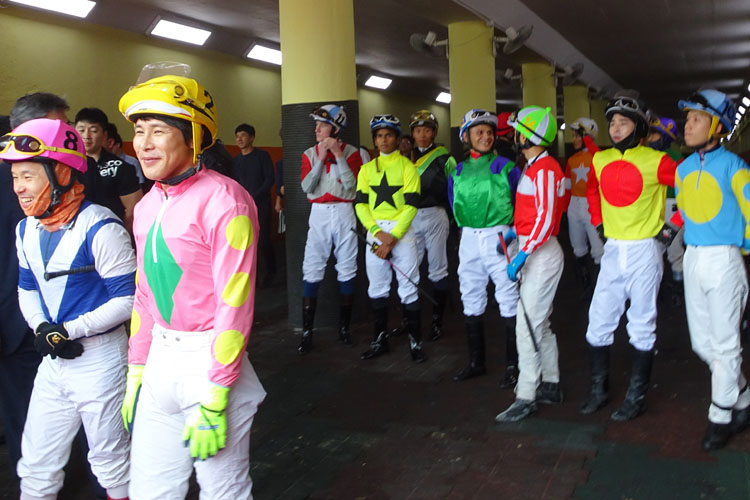 It was a bit affected by the rain earlier in the week but it is a strange surface and horses either take to it or they don't.
That was much the case on Sunday for example with the Hong Kong horses – Ugly Warrior hated it and Glorious Artist was comfortable enough to run a good fourth.
Surprisingly the American runners were not that happy although they are used to a variety of dirt surfaces. Some of the American trainers were saying that in order to run well on the track they would need to get to Seoul earlier and have a race or two on the surface before the big day.
A few hard luck stories too – Pass the Vino cast a plate and a bit of hoof in the parade ring and while the farrier did a valiant job the horse was obviously feeling it so the jockey was gentle on him.
Rumour has it that the Japanese will be back next year regardless of politics – that would be great if it is the case.
The turf track has been put on hold until the new race course comes into being. It's coming – just where it will be located is the issue!
So for all those who have been asking here's a selection of photos from Sunday.