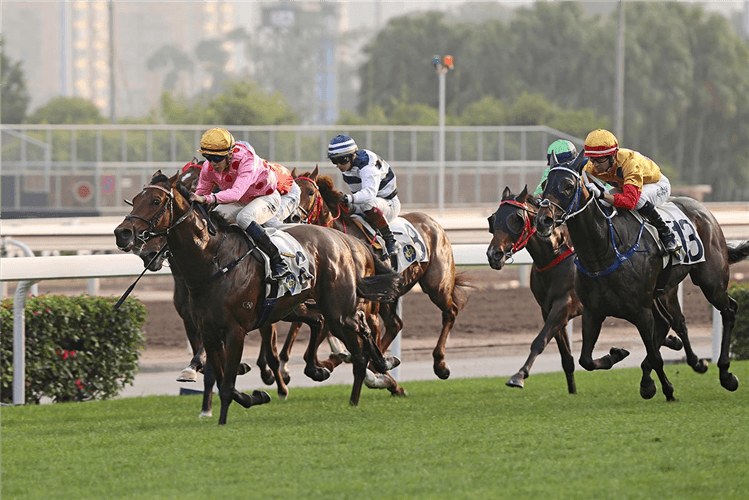 That was in the Class 2 last race and was the horse's third win so far this season.
Liu explained his indifferent last season was probably bevcause the import had taken a while to acclimatise. He has now done so and is enjoying his racing.
Columbus County was blocked in the run in and finished second with Cordyceps on 17.0 a surprise third, Nicconi Express fourth and Private Secretary had a bad case of second-up syndrome.