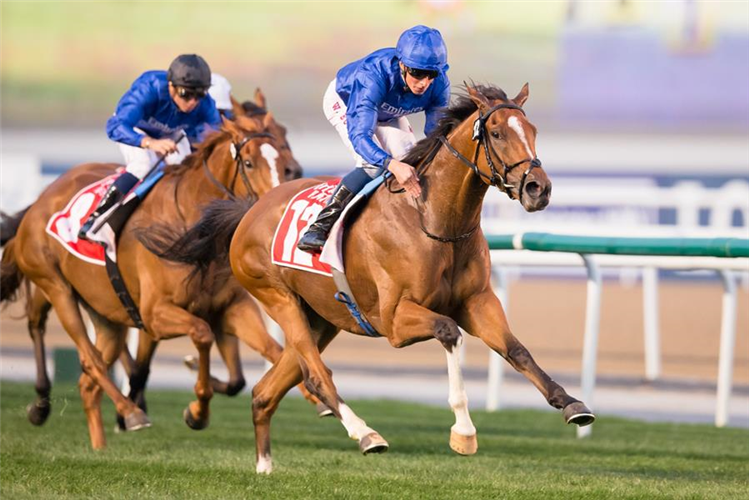 Despite having to settle back from a wide draw, Buick was able to get across and then produce the run in the straight to the delight of the trainer. Stablemates Magic Lily and Spotify followed. Barney Roy and possibly Magic Lily will now head to the Dubai Turf.
Matterhorn won the 3rd Round of the Maktoum Challenge over 2000m. He defeated Military Law who had won the previous round and Mark of Approval. There was quite a bit of pace in the race and that found out some of the runners.
The Dubai City of Gold G2 over the 2400m was another triumph for Godolphin-Appleby-Buick with Loxley who went off at 16/1 following two not entirely convincing runs earlier in the carnival. However on Saturday he found his mojo and defeated favourite Defoe by a short head. Defoe hadn't been up since Ascot and that probably accounted for his slight lack of push at the finish but there is no doubt he will have benefitted from the run. Mountain Hunter was third and Pablo Escobarr fourth.
This meeting too was held without public.