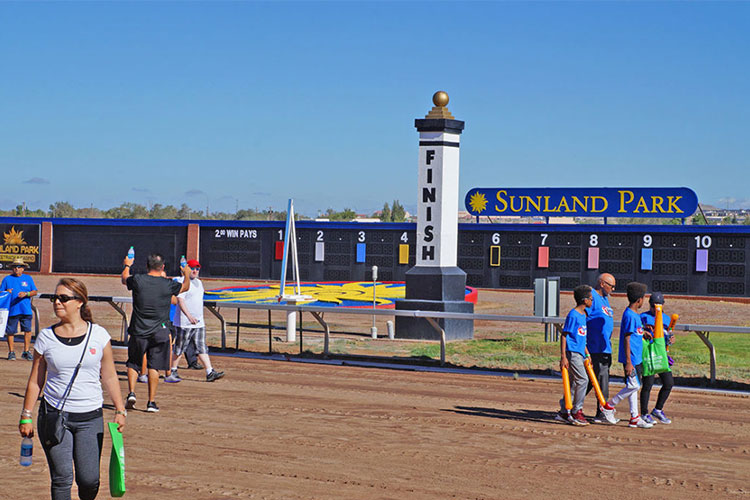 Not for the first time the race that calls itself "the greatest two minutes in sports" will be postponed and we thank our American colleague Tammy Gant for the following:
"1945 - A government ban of all horse racing in January threatened to break the consecutive string of Derbies (70 at the time), but VE Day is followed by a May 8 announcement lifting the ban and the 71st Derby was run on June 9.
1931-33 - Due to the Great Depression, the Churchill Downs Fall Racing Meet was interrupted for 3 years. (not the Derby)
1943- War-time travel restrictions result in a Street Car Derby meaning that no one from out of town could purchase a ticket to the race. 65,000 turn out as Count Fleet wins. The restrictions for travel meant that Keeneland Race Course had to hold its meetings in 1943 and 1944 at Churchill Downs."
The new date is mooted for 5th September and the Oaks the 4th. This is not only going to be a long jam in re-scheduled sporting events it is going to be very problematic for those concerned. Officials have stated that horses will hold on to the points they have accrued so far but two preps – the Sunland Park Derby and the Blue Grass – have been cancelled and there is talk of adding new qualifying races. BUT what of the Triple Crown? The Preakness, due to be run on 16th May, will now be moved to September but as yet no decision on the Belmont, due to be run on 6th June.
At the same time 3 jockeys who were scheduled to ride in Dubai have put themselves out of the running – Irad Ortiz Jr, Luis Saez and Tyler Gaffalone.
So far it looks like the Louisiana Derby is going ahead on Saturday.