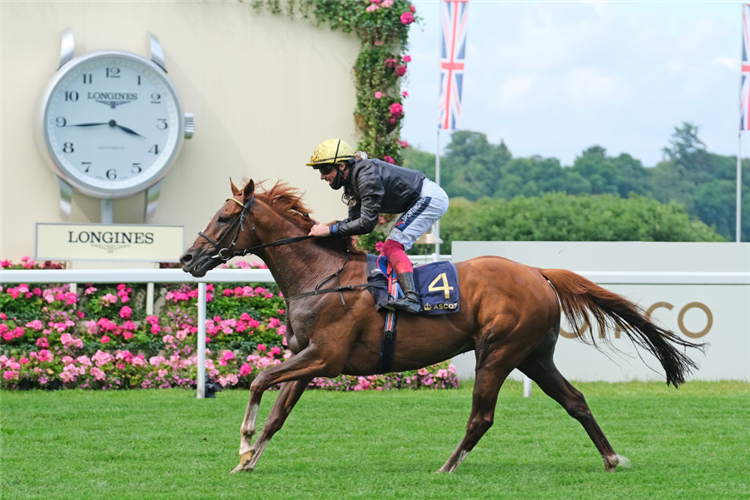 In winning his third Gold Cup by a margin of 10 lengths on ground that wasn't his preferred surface, the equine version has entered the pantheon of the truly greats.
For the record Nayef Road got the second money and Cross Counter the third but the Gold Cup was all Stradivarius.
Earlier Jim Crowley picked up his fifth winner when Molatham won the Jersey Stakes (he was to go on and pick up another win later in the program). Monarch of Egypt was ½ length away in second for Aidan O'Brien and Ryan Moore and Symbolize 40/1 was third. Celestin wasn't a bad run considering and finished in front of favourite King Leonidas.
The expected rain had materialised and Ascot was a bit of a sad and sorry sight with the few people who were permitted to enter looking like drowned rats and trying to keep up some cheer however after Stradivarius's race everyone was looking happy for just being able to be present for such an awesome feat.