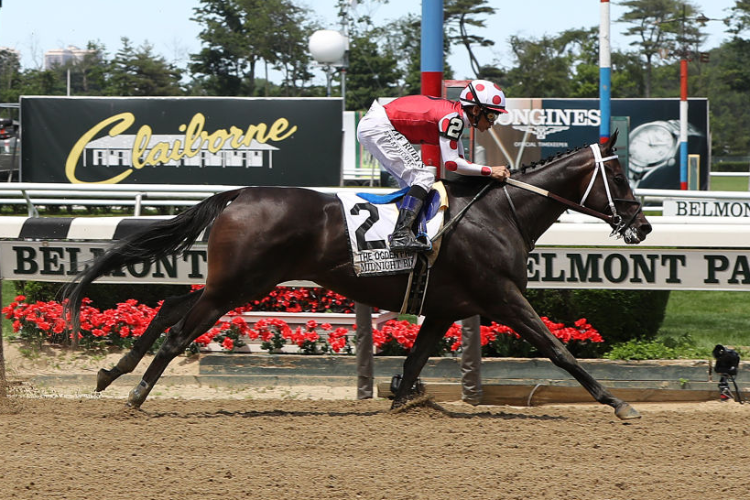 With Mike Smith in the irons she gave him an easy mark as he didn't have to move a muscle and she finished 8 ¼ lengths on Motion Motion. This gives her an automatic entry into the Breeders' Cup Distaff.
The other Gr 2 race at Churchill Downs was the Stephen Foster which also went according to script with Tom's d'Etat winning by 4 ¼ lengths from By My Standards.
Up at Belmont Mean Mary won the New York Stakes – Mrs Sippy was a scratching.
The True North also had a reduced field of 6 when Promises Fulfilled and another runner was scratched. Firenze Fire therefore had an easy task and won from Stan The Man.
Newspaperofrecord (by Lope de Vega out of Sunday Times) improved her record by winning the Just A Game by 3 lengths from Beau Recall, with Uni somewhat disappointing in third.