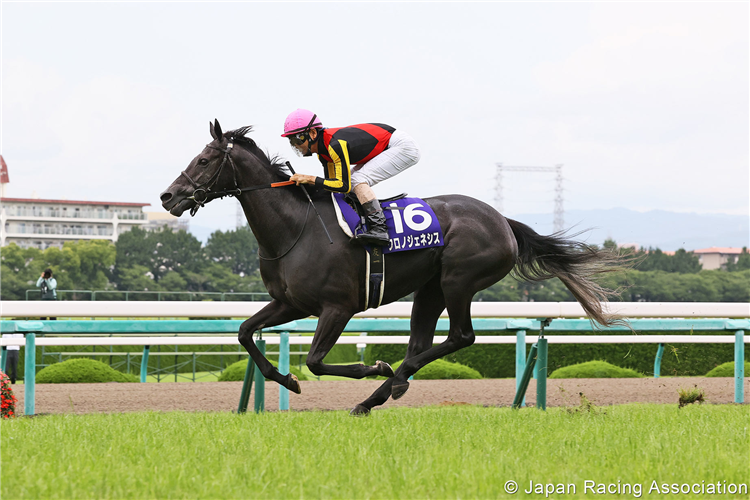 One of the two mares in the 18 horse field, she beat the boys by a very comfortable 6 lengths with hand and heels riding from jockey Yuichi Kitamura. She showed a very fast turn of foot covering the last 600m in 36.3.
Although the track was rated as good, there had been a shower which possibly affected the going certainly as far as the favourite Saturnalia's jockey who post-race suggested that was the reason for his not very satisfactory performance.
Those who did perform well were the second home Kiseki and the third Mozu Bello, although nowhere near challenging the winner.
Chrono Genesis is by Bago, a horse who was very good to me when he won the Arc. Although the Arc has been suggested for Chrono Genesis, she is unlikely to go. The only Japanese nomination is Deidre, who currently resides in the UK.