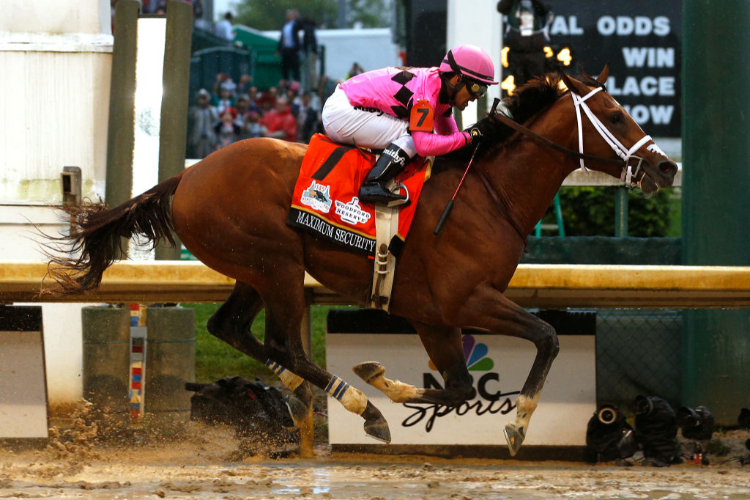 Maximum Security, the Kentucky Derby first-over-the-line in 2019 and winner of the inaugural Saudi Cup earlier this year has not had much luck in his life. He was d'qd from the Kentucky Derby and then his trainer was d'qd after the Saudi Cup and he was transferred to Bob Baffert's barns. Yes he won the San Diego Handicap at Del Mar but it was a struggle and this was just at Grade 2 level. Midcourt looked to have got the race but Maximum Security just managed a last kick and got the race.
Earlier the San Clement was no problem for Laura's Light who notched up a 4th consecutive win, and on Sunday United continued on his winning way with the Eddie Read in which he started 7/5 favourite and beat Sharp Samurai buy half a length.
At Saratoga despite a dodgy start Starship Jubilee won the Ballston Spa Gr 2 with Sistercharlie only making it into third and possibly in need of the run.
The flying Volante flew over the 1200m to win the Alfred G Vanderbilt with the gallant Whitmore tagging along for second.