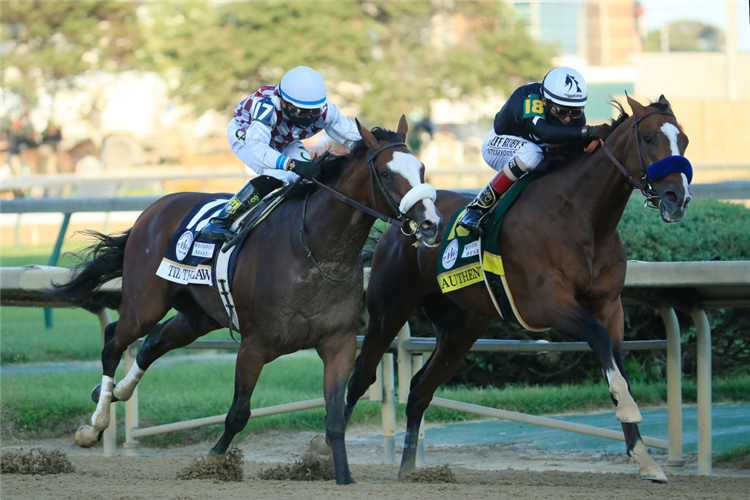 Inside Churchill Downs there were no protesters and no public. Bob Baffert had two runners to start with but one of them flipped over in the saddling area and he was left with one – Authentic – who gave him a 6th Kentucky Derby winner. Tiz The Law went off as a very hot favourite but whether it was the end of a long season or not enough time since his previous run he couldn't muster the power to run down Authentic. Mr Big News was third on 47/1 and Honor AP fourth. One to keep an eye on is Max Player who was 5th. He and Honor AP are both by Honor Code.
At least five of the jockeys have donated a percentage of their fees to Vinnie Bednar, a young jockey badly injured in a shocking fall at Los Alamitos and who is now in hospital with possible paraplegia.
Going to Saturday's results, Monomy Girl returned to her best to win the La Troienne comfortably. The Oaks saw roughie Shedaresthedevil 15/1 to down the favoured Swiss Skydiver (second) and Gamine (third).
The protests arrived on Sunday. One of the police killings that have been the object of the recent protests occurred in Louisville with the shooting of Breonna Taylor, an Emergency Medical Technician, earlier in the year.