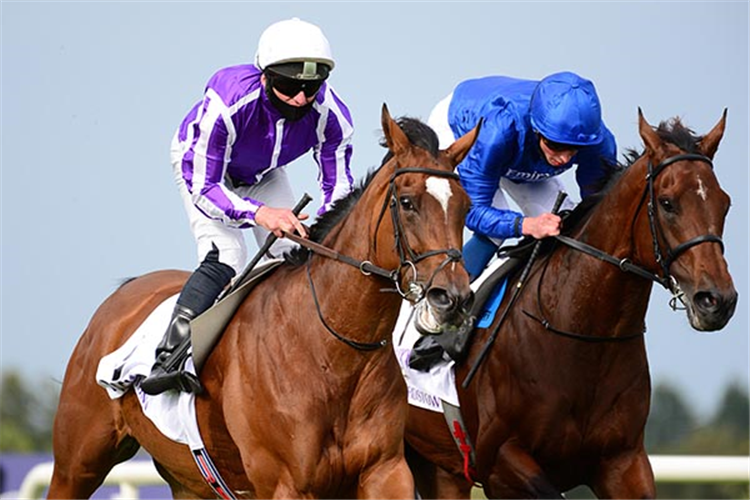 Ghaiyyath had been all-conquering this year but Magical had won the Irish Champion Stakes in 2019 and she lowered his colours in 2020. She thus became only the second horse (Dylan Thomas being the other) to win two successive editions of this race. It was a real tussle in the straight but Magical had the slight weight advantage and that may have been the difference in it. Armory and Sotsass were in a photo for third with the verdict going the way of Aidan's runner.
Earlier Johnny Murtagh's Champers Elysees won the Matron giving the trainer a welcome G1 with a mare who left the more fancied Peaceful and Fancy Blue in her wake.
Cadillac purred down the straight to win the Juvenile from Van Gogh and Reve de Vol.
Safe Voyage was successful in the Boomerang Mile with Sinowann second and Vatican City third.
While not quite arriving at 2021, Tiger Moth flew home to win the "Is It 2021 Yet?" from Silence Please on 12/1 and Up Helly Aa 16/1. Bolivar was a non-runner.
News on Shane Cross is that he was asymptomatic and one of his house mates has also tested positive but none of the people he was in contact with at Limerick on Friday were positive.