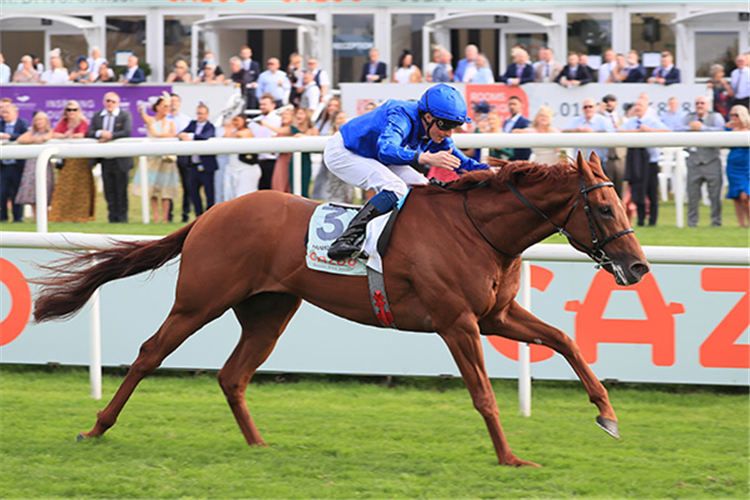 And go he did, effortlessly passing the field and then striding away to win by an easy 2 1/4 lengths to Mojo who got the double second and The Mediterranean third.
It was part of a treble for Appley-Buick as they also won the Park Stakes with Glorious Journey and then the last, the Vermantia Handicap with Royal Fleet.
No luck for The Queen as Reach for the Moon just went down to Bayside Boy in the Champagne Stakes. However that should not impede her progress towards next year's classics.