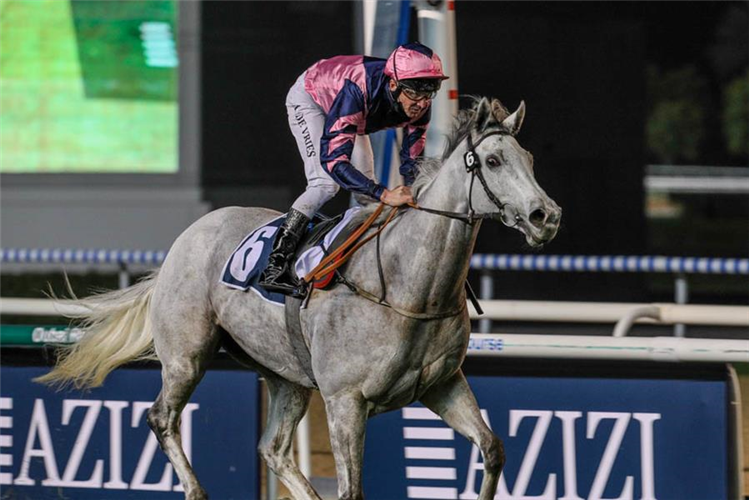 Coming from the rear of the field in the third running of the Bahrain International Trophy Lord Glitters warmed to his task under young Jason Watson and proceeded to reel in the field.
There was strong opposition from Barney Roy but the grey was not to be denied his moment in the Bahraini sun.
Godolphin took second and third with Barney Roy and Magny Cours with Fev Rover, Cadillace and Penja in the following group.
Lord Glitters was 5th in this race last year, and may now go to Dubai and possibly Saudi Arabia to continue his good run in this part of the world.