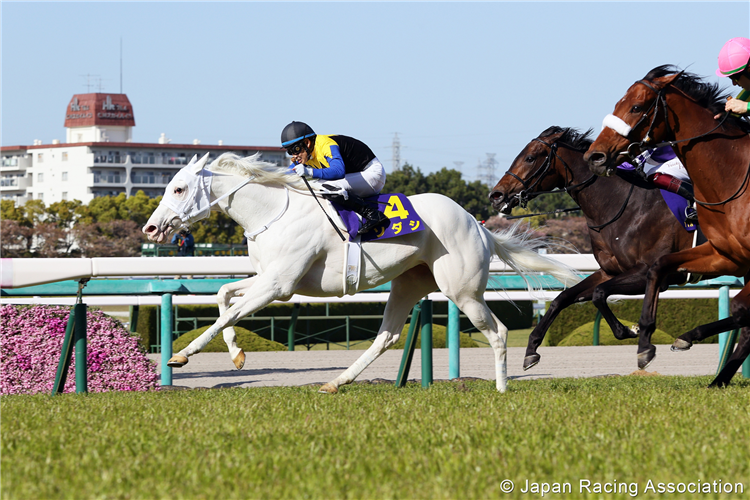 Again there was only a narrow margin in it but Sodashi is showing a great ability to find the line and just finished ahead of Satono Reinas. Fine Rouge was third and Akaitorina Musume was unable to follow her dam Apapane in this and finished fourth.
"Oka" means the pink cherry blossom flower and post the race Sodashi looked stunning in her cherry pink rug. That should inspire her to carry on with her unbeaten record although we presume Satono Reinas will have something to say about it.
Sodashi set a new track record as well.