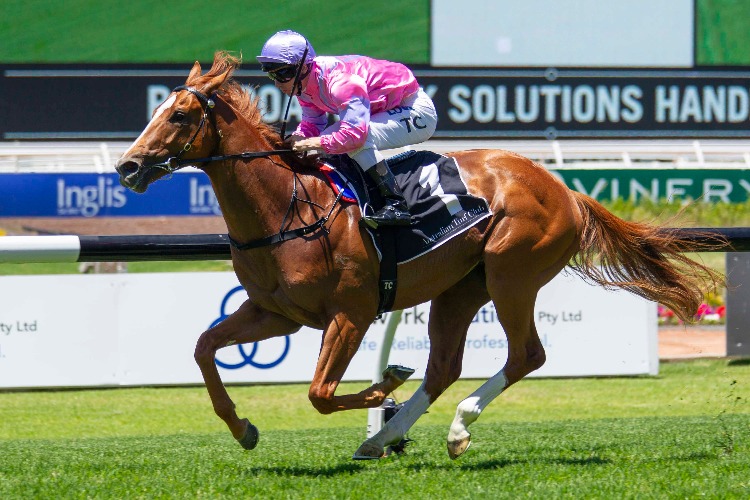 The founder of Timeform, Phil Bull, famously stated that 'time tells you not how good a horse is but how bad it isn't' and never is that dictum more relevant than when assessing unexposed two-year-olds.

It is true that many of the Magic Millions field on Saturday will be fast burning two-year-olds, that will never make it to a bigger stage than the one they grace on Saturday, but no runner in the field has had more than five starts with a median of three starts across the 21 acceptors. Many (if not most) of those 21 will have a better performance ahead of them than what is in the book to this point.

In 18 editions of the Magic Millions Classic this century only Houtzen has won the race without producing a higher Timeform rating than she had already produced. A look through those winners shows that past performance is still a powerful pointer but it comes with an opportunity cost. In the past 28 years the winner of the Magic Millions has had two or three prior runs on 25 occasions. Just three have won the race having already had four or more starts with the average in that timespan 2.75.

Two horses may head to the Millions off similar last-start performances but the number of opportunities they have had impacts how likely or unlikely they are to build on that performance next time. A horse rated 100 after two starts has a much greater chance of getting to 110 than a horse that gets to 100 after a dozen attempts.

With all that in mind the exposed time ratings of the key chances in this year's Magic Millions, and the current marketplace, provide an interesting scenario.

Czarson - 111
Dubious - 109
Unite And Conquer - 106
Hightail - 102
Yes Yes Yes - 99
Exhilarates - 93

Ignoring Rome - an emergency who will likely miss out - the top six in the early betting are the same as the top six chances according to time figures. The order and the spread of those six key hopes take on a fairly different shape, however, and that spread is only heightened when we consider that it also runs from least starts to most. Czarson, Dubious and Unite And Conquer have had two starts. Hightail and Yes Yes Yes have had three, and Exhilarates has had four trips to the races.

Exhilarates was deemed to have done best at the barrier draw and that has seen her push her way to the top of betting setting up a mighty duel between speed figure junkies and map makers.

Exhilarates also comes off a quick turnaround, backing up seven days off a win in the very race that both Sunlight and Houtzen used as a springboard to Magic Millions success in the last two years. Is this some special Millions-winning formula? Probably not. The back-up has probably benefited more from two fast fillies than two fast fillies have benefitted from the back-up.

The biggest tick for Exhilarates might be her closing splits behind Unite And Conquer at Wyong which pointed to her being about as good as the winner on the day. Unite And Conquer's 106 on our list comes from his Caulfield debut. His Wyong win doesn't look particularly fast but it's still a big clue that the filly fits in there somewhere.

Perhaps Exhilarates proves as much on the Gold Coast this Saturday, with her good grounding, historical profile, and upbeat map all linking up to launch her to a new peak. But she's had some chances, more than ideal, and statistically has less scope to improve than Czarson and co who already sit above her. As we noted back in June - which you can read here - A Squeeze Of Time has no interest in fence sitting. It's an obfuscation free zone. We're betting - with Czarson and against Exhilarates.