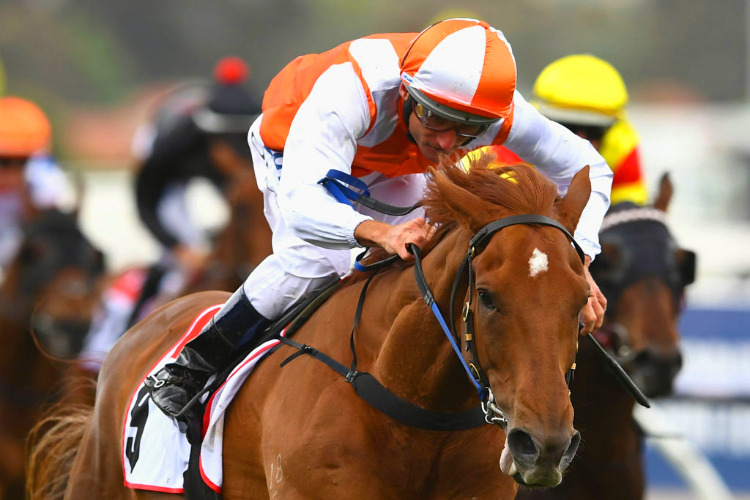 Vow And Declare gave the race some importance with his big win at a longer trip. Is there more ex-factor in the 2021 Tattersalls Cup (2400m) at Eagle Farm on Saturday?
2021 Tattersalls Cup: Nominations
2021 TATTERSALLS CUP - RACE HISTORY AND BACKGROUND
The Tattersall's Cup is Group 3 feature race of the Queensland winter racing carnival conducted by Brisbane's Tattersalls Racing Club at Eagle Farm.
Brisbane's Tattersalls Club was formed in 1883 as a sporting club modelled on those established in Britain in the 19th century. It was particularly concerned with horse racing, and held its first race meeting in 1884.
The history of the Tattersalls Cup dates from 1924 and has traditionally been run at Ascot and then Eagle Farm racecourses over a range of distances up to 2236m. It has only once been run over 2400m in 2015 when the meeting was transferred to the Gold Coast due to reconstruction work at Eagle Farm.
It was made into a 3000m race in 2019. However in 2020, with the Brisbane Cup back to two miles, the Tatts Cup was cut back to 2400m.
From 1924 until 1941 the Tattersalls Cup was run at the now defunct Ascot racecourse in Brisbane.
The race was not run in 1942 due to World War II but resumed in 1943 and was held at Albion Park, the only functioning racecourse in Brisbane during the war years in 1944 and 1945. It has been run at Eagle Farm since 1946.
The Tattersalls Cup, at Set Weights & Penalties, has been a Group 3 race since 1980.
Only two horses have won the Tattersalls Cup twice – Cool Gent (1957/58) and Winfreux (1966/67). The weight carrying record of 9.12 (62.5kg) was set by Repshot in 1945.
The 2019 race was won by a 3yo Vow And Declare coming off the Qld Derby placing. His Melbourne Spring afterwards was excellent and it included winning the Melbourne Cup and placing in the Caulfield Cup as well.
The 2021 Tattersalls Cup was run for prizemoney of $200,000.
Notable winners of the Tattersalls Cup before 1970 included Lough Neagh, Spear Prince, Euphrates, Earlwood, Dhaulagiri, River Seine, Swift Peter, Bright Shadow and Gypsy Moss.
In the last 51 years the winners have included Planet Kingdom, Gay Master, Purple Patch, Authentic Heir, Golden Rhapsody, El Laurena, Prince Majestic, Rushcutter, Dinky Flyer, Kensei, Eye Of The Sky, Donegal Mist, Oompala, Brave Prince, Belus, Ice Chariot, Hume, Ginga Dude, Ironstein and Vow And Declare.
The 2020 Tattersalls Cup was won by Brimham Rocks from Savacool and Shraaoh.