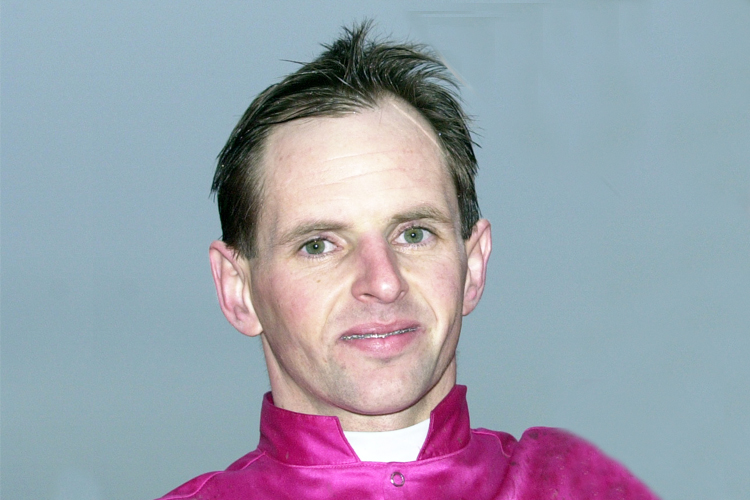 For the team behind FNQ galloper Evil Eye Mac, although the McDonald name will not be front and centre like theirs is, they have made sure the stroke victim is there every step of the way with them along the journey.
As the best country horses from around Queensland descend on Brisbane, the tale behind Evil Eye Mac is a touching one of mateship and just displays how the racing industry brings people together from all walks of life.
Evil Eye Mac, these days a six-year-old gelding based at Tolga, had his first ever race start for a rookie trainer named Lance McDonald in April 2018, who also owned and bred the galloper.
The history books will show that McDonald prepared just two starters in his short career, both in that month of 2018, with Evil Eye Mac and Mac Me Mate finishing over six lengths behind the winner in their sole starts for his start-up stable.
Evil Eye Mac is now on his fourth different trainer, finding his career best form under the watch of hobby trainer Nicole Homann in 2021.
While Evil Eye Mac moved from trainer to trainer in north Queensland, McDonald, despite no longer training, still owned the gelding.
That was up until late last year when disaster struck for the popular Far North publican, who dreamed of being a successful horse trainer, as his world was turned upside down unexpectedly.
Nearing 50 years of age, McDonald suffered a massive stroke late in 2020, spending two weeks in intensive care and a further eight weeks in the rehabilitation ward of the Cairns Hospital.
With money tight and his ability to move around freely following the stroke limited, McDonald was forced to sell his two racehorses.
FNQ racing tragics Eddie Sharman and Norm Tuxworth stepped in, purchasing Evil Eye Mac, while Sharman took on Mac Me Mate himself.
On Saturday when Evil Eye Mac presents on the big stage of Queensland racing, Tattersall's Tiara Raceday at Eagle Farm, the FNQ gelding will proudly go around in McDonald's racing colours of Royal Blue, White Sleeves, Silver Stars with a Silver Star Cap.
"I always say the three of us; Lance is still a part of it despite not being an official owner anymore, we wear Lance's colours and not the trainer's colours," Sharman said.
"Lance owns the horse as much as we do, more than anything, it is great to see him cry every time he wins.
"It brings tears to my eyes even talking about it now."
Sharman and Tuxworth went halves when purchasing Evil Eye Mac for a fraction of what they will race for this Saturday in Brisbane.
McDonald first contacted Sharman about taking on the horse, as he could not any more.
McDonald has only missed being at the races on one occasion since Tolga trainer Homann welcomed him to her barn, as she described his feelings as "rapt" ahead of the BOTB Final.
"It is wonderful, it is great, I have had horses before with Lance that he bred," Homann said.
"It is a very touching story.
"Ed and Norm, they have put Lance's colours on the horse and surprised him, when the horse had his first start for me, Lance did not know that they were going to do it.
"Lance watched it and was heart-warming.
"Even though Lance is no longer in the official ownership group, he is still thoroughly enjoying watching his horse race and it is a lovely story.
"I am so happy the horse is producing for him."
Top FNQ jockey Lacey Morrison, who was on board when Evil Eye Mac qualified for the BOTB Final at Mareeba earlier this year, is proud to be apart of the journey with the makeshift team.
"It is great for the owners," Morrison said.
"Ed, one of the owners, he is only relatively new to racing as well."
Evil Eye Mac's form was indifferent and often hit and miss before arriving with Homann at Tolga, winning four races from around 30 starts.
Since the former jockey turned trainer has taken him on, he has only been outside the money on one occasion for two wins from five starts.
When winning the Mareeba BOTB heat, the team behind Evil Eye Mac were unsure if he was up to that class, but just a few short weeks later, they are in Brisbane ready to start a horse on a Group 1 day.
"It is the first time Lance has had a horse in an Open Company race, we did not think he was going to go any good," Sharman said of the Mareeba heat.
"Norm is happy to do it, going to Brisbane, and Lance will come with us."
It will be a sizeable occasion for Homann as well, a trainer with just a few horses based at a non-TAB track at Atherton making the long trip to Brisbane with her stable star.
Group 1-winning hoop Larry Cassidy has been booked to ride Evil Eye Mac in the BOTB Final over 1200 metres this Saturday afternoon.