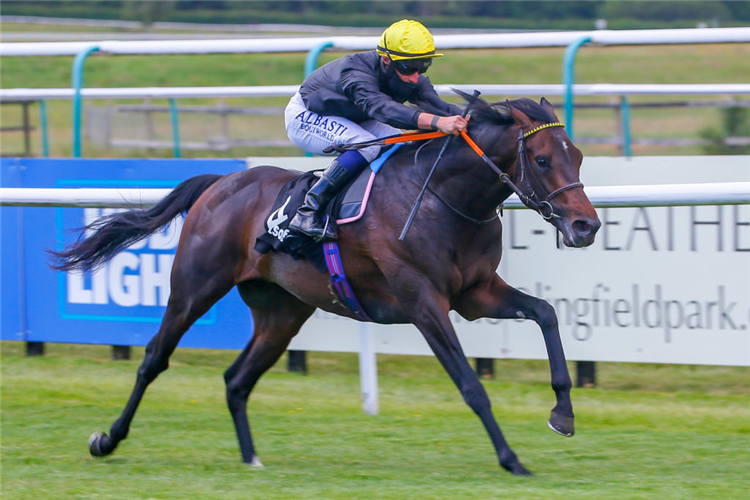 The five days of no racing in Victoria could not have come at a worse time for Flemington trainer Mike Moroney.
Not only is there no racing, but jump-outs at "headquarters" have also been halted which is affecting the preparation of his spring hopes.
One of those is English King, a high-priced European galloper that was purchased with the big Cups in mind.
English King, fifth in last year's Epsom Derby, had one start in the autumn, a midfield finish in the Golden Mile at Bendigo, before being sent for a break to prepare for the spring.
Back in work at Flemington, English King is at the stage of requiring a jump-out, but there are none around.
And with English King's rating of 92 following the Golden Mile, Moroney said the son of Camelot needs to get racing, and winning, to hopefully build his rating and get into the better races.
"He's ready to have a jump-out," Moroney said.
"He's been held-up because there is no jump-outs this week and our jump-outs at Flemington on Monday are on the all-weather, which I didn't want to run him on.
"I tried to talk the club into running a grass one for some of the Group horses, but they wouldn't, which disappointed me a little bit.
"He's got a bit to do to make these fields and it's making it a bit frustrating with having the week off."
Moroney said English King required two jump-outs before he would be ready to step out on the racecourse.
"We're going to be put back a fortnight by the way they have the jump-outs scheduled," Moroney said.
"Unfortunately, there is not much we can do about it, but it is disappointing."