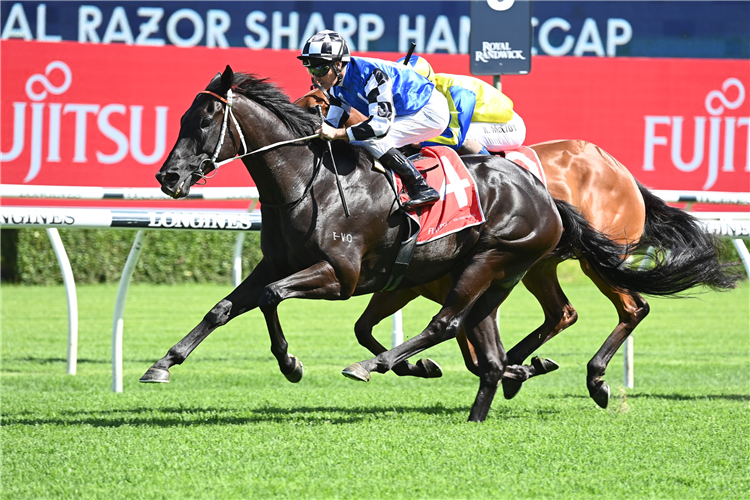 We hope you enjoy all this new racing information as well as getting all the tips plus the form for the weekend's contests.
Click here for all the tips, form and interesting reading around the racing globe
This is the calm before another huge storm. That storm begins through next week with the Australia Day card.
But before that we have the Carrington Stakes at Randwick as the highlight along with racing at Moonee Valley, Doomben, Gawler and Ascot.
Hong Kong does have G1 action on Sunday with the Stewards' Cup and the Centenary Sprint Cup as highlights while Singapore runs again on Saturday.
Remember you can watch all that Hong Kong coverage live at Racing And Sports.
Links to the Transcription service for MELBOURNE are available for those who might wish to check out historical stats and past jockey/trainer quotes from weeks gone by.

FP
Silk
Horse, Age & Sex
Sire & Dam
Jockey
Trainer
SP
WT

1st

1. SPECIAL REWARD (AUS) 6yo G


DEMERIT (AUS) - SPECIAL KISEKI (AUS)

GLYN SCHOFIELD
KRIS LEES
$9.00
59.0kg
Australian Bloodstock (Mgr: L Murrell), P R Caporn, K J Caporn, Power Thoroughbreds (Mgr: W Power), Coastline Racing (Mgr: A J Parker), B A Brogan, E C Throsby, J P Hunter & J Lovett

2nd

13. THROUGH THE CRACKS (AUS) 7yo G


WANTED (AUS) - MORE THAN ACRACKER (AUS)

MS RACHEL KING
ANGELA DAVIES
$4.50
53.5kg
P Brown, D L Cox, M S Grainger, G Nikiforidis, B M Stephens, M Hohos, D C O'Connell, Ms A L Davies, J G Pigneguy & E Maalouf

3rd

12. NO COMPROMISE (NZ) 5yo G


PINS (AUS) - BAGGY GREEN (AUS)

ALYSHA COLLETT
CHRIS WALLER
$41.00
53.5kg
G D Thurlow & Mrs P A Thurlow
4th
2. PURPLE SECTOR (NZ) 6yo G


PINS (AUS) - EDEN VALLEY (NZ)

HUGH BOWMAN
JOHN P THOMPSON
$3.50
58.0kg
5th
9. TRUE DETECTIVE (AUS) 5yo G


SHAMUS AWARD (AUS) - GIRLS RULE (AUS)

TOMMY BERRY
CHRIS WALLER
$17.00
54.0kg
6th
10. INVINCIANO (AUS) 6yo M


I AM INVINCIBLE (AUS) - EQUIANO (AUS)

REGAN BAYLISS
JOSEPH PRIDE
$61.00
54.0kg
7th
7. STEELY (AUS) 5yo G


ALL TOO HARD (AUS) - QUINTESSENTIAL (NZ)

TIM CLARK
G RYAN & S ALEXIOU
$12.00
55.0kg
8th
5. ZIEGFELD (GB) 5yo G


NEW APPROACH (IRE) - MAID TO DREAM (GB)

KERRIN MCEVOY
JAMES CUMMINGS
$21.00
56.0kg
9th
4. PRIME CANDIDATE (AUS) 7yo G


DENMAN (AUS) - COOLROOM CANDIDATE (AUS)

JASON COLLETT
BJORN BAKER
$13.00
57.0kg
10th
3. LAURE ME IN (AUS) 7yo G


AD VALOREM (USA) - LAURELLING (USA)

SAM CLIPPERTON
MATTHEW DUNN
$41.00
57.5kg
11th
8. CHARMMEBABY (NZ) 5yo M


CHARM SPIRIT (IRE) - LITHE (AUS)

REECE JONES
R R MILLIGAN
$16.00
54.0kg
12th
6. LOOKS LIKE ELVIS (AUS) 7yo G


ALL AMERICAN (AUS) - SAVALOOK (NZ)

NASH RAWILLER
J M AUSTIN
$7.50
56.0kg
13th
14. PETRONIUS (AUS) 5yo G


REDOUTE'S CHOICE (AUS) - CAT BY THE TALE (USA)

ROBBIE DOLAN
GARY MOORE
$41.00
53.0kg