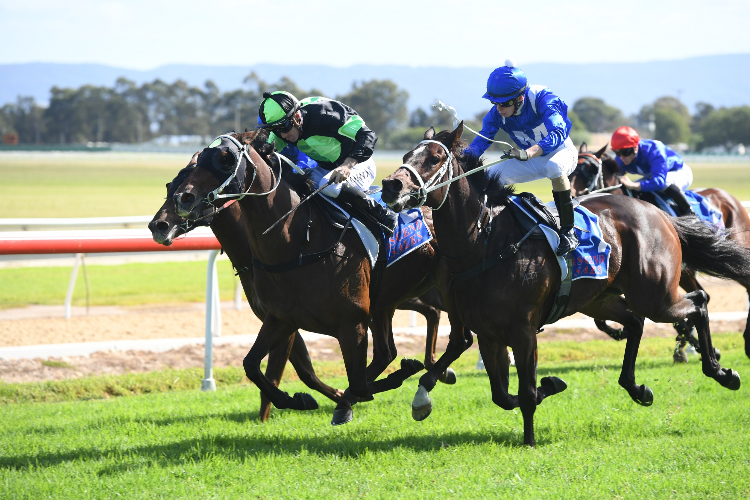 Trainer Eric Musgrove's patience with Tamarack has been rewarded with the gelding remaining unbeaten over the jumps.
After scoring a debut maiden hurdle win at Sale, Tamarack was back in action a week later to claim the Ladbrokes Hurdle at Sandown on Sunday.
Along with Jim Houlahan, Musgrove is regarded as the doyen of jumps racing in Australia and has claimed every major jump race on the calendar.
Purchased out of Queensland around 12 months ago, Tamarack had a number of hurdle schools before making his race debut over jumps.
The education worked as Tamarack, under Darryl Horner, raced to a 2-½ length win from Zedstar with Mawaany Machine a further five lengths off third.
Musgrove had planned starting Tamarack over jumps earlier in the season.
"But he hit the inside of a leg and developed a splint and needed time for that to settle down," Musgrove said.
"He's come back and that is only his second start over hurdles. He had the right flat form, but he just lost interest on the flat.
"You never know with these horses, once you start schooling them, they get a rejuvenated career a lot of the time and he's come back really well."
Lining up for his second start over jumps, Musgrove was concerned Tamarack was giving away experience to his rivals, but at the same time was expecting him to run well.
"Darryl has given him a great ride, the two horses who I thought would be hard to beat were the first and second favourite," Musgrove said.
"They've probably been up a while but we were probably the fresh horse on the scene.
"We'll have a think about the future. He'll probably have one or maybe two more runs in him and I think that will be him done for the season."