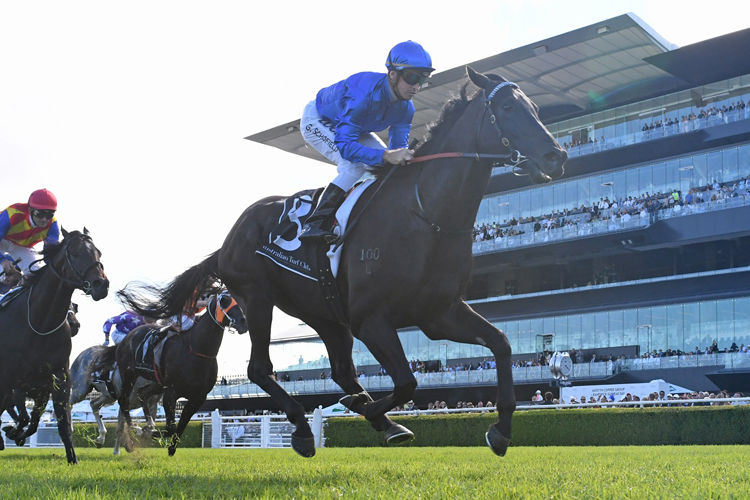 Some seem to assume that anyone that considers weight a variable at all is therefore opposed to all horses towards the top of the handicap. You're either a 'weight punter' or you don't even consider it.
These 'weight punters' are perhaps better described as sane punters given that the great sport of horse racing is not exempt from obeying the physical laws of the universe.
That top weights win at all (in fact they win more than they should/would at random) seems to spark the thinking that weight doesn't matter, but what it is really saying, and what a study of 1000's of runners can prove, is that superior horses are (generally) not given enough weight to offset their ability against lesser horses down in the weights.
The other furphy, prominent in much analysis of racing, is to look back at just wins and losses. Shogun Lodge running second with 58kgs in both 2001 and 2002 can be seen as an 'L' for top weights but he beat 18 of the 19 horses in the race on each occasion. In all racing analysis it's best to touch on as many data points as possible. Shogun Lodge's efforts are better described as 18 wins and 1 loss.
In the 18 Doncasters, back to and including Over's win in 2000, horses with 56.5kgs, or the weight-for-age equivalent for three-year-olds, have won 446 of 698 head to heads. In other words, they are beating 64% of rivals when par would be 50%.
This illustrates our point above. An extra couple of lead bags isn't flying in the face of centuries of physics and making these horses run faster - they are having to produce more force - but they are at the top of the weights because they are (for the most part) better horses and the weight allocated to level the playing field is not slowing them down enough.
Horses that have gone into the Doncaster rated 125 or higher by Timeform (an arbitrary point but one that does an effective job of defining 'Group 1 horses') in that time-span back this point up and some. Horses in this category have beaten 294 of 393 (74.8%) rivals in that time.
This year's Doncaster is a strong one with three horses, Humidor, Happy Clapper and Kementari rated 125 or higher by Timeform.
These horses can be expected to run well by virtue of the fact that they are the best horses in the race judged on past performance. The top two will have knockers because they are being asked to give weight away to other good horses but certainly not so much that they should be ignored.
Kementari fits a statistical hot spot - albeit a fairly noisy one.
He's not just in our 125 and up category but he is not in our top of the weights (56.5kgs or 54kgs for 3yo) category.
Three other horses have taken that profile into the Doncaster since 2000. Haradasun, Racing To Win and Referral. That trio are responsible for two wins and a fourth. A strike rate of 66%. Or, more accurately, they won 44 of 47 races within the race - a strike rate of 93.6%.