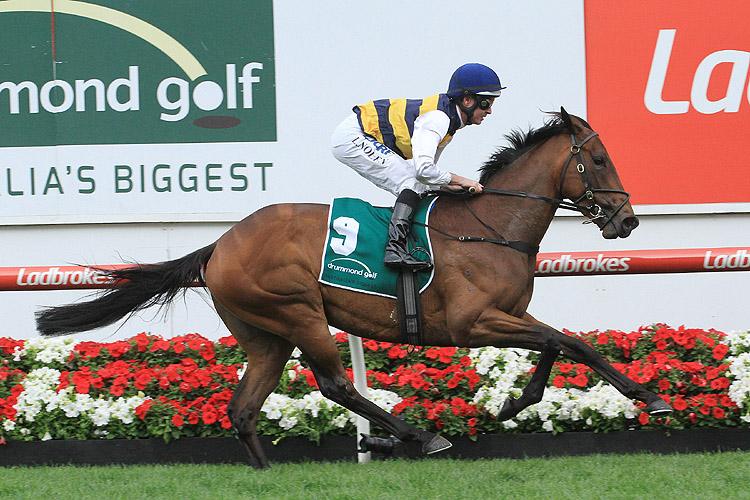 The Queensland Oaks is an interesting race from a times perspective (aren't they all?) so let's take a look at the overall times, expressed as a numerical time rating, of the principal chances as defined by early betting markets.
Youngstar - Last start time rating 85
Another Dollar - 83
Aloisia - 81
Savacool - 79
Sheezdashing - 83
The top two in the betting come through the local lead-up, the Doomben Roses, while the next three arrive off the Australasian Oaks in Adelaide. Both races could be considered to have returned modest overall time ratings for races of their stature.
Of course a slow time is not proof that the horses involved can not run a fast time. Times are very noisy, in no small part due to the fact that they are at the mercy of pace.
Looking at pace through the prism of finishing speed (expressed as a % of overall race time) is a terrific, intuitive way to quickly interrogate pace and it's effect on time.
This is where the Queenland Oaks gets interesting. Finishing speed shows that the Australasian Oaks was run inefficiently, slow early and fast late, resulting in a finishing speed of 108.3%. Experience shows that par would be around 101%.
Aloisia's individual finishing speed was fastest of all at 110.7%. Suggesting that her 81 time figure would have been ~107 had she run her race more efficiently.
Par at Doomben is very similar. The Doomben Roses finishing speed - for interests sake, calculated as (600/2000)/(36.86/124.74) - comes out at 101.4%. It was far more efficiently run. On face value it was a poor time with little excuse for being a poor time.
Good horses can run slow time but they shouldn't in an efficiently run race. But as mentioned, time is noisy, and we know more about these horses than just what we learned last time.
Youngstar - Career best time rating 86
Another Dollar - 95
Aloisia - 115
Savacool - 99
Sheezdashing - 98
This again doesn't make for great reading for the 7-4ish favourite Youngstar and reads very well for the 6-1ish third elect Aloisia.
Aloisia registered that very smart 115 timefigure when winning the Vase on Cox Plate Day. She has been well short of that since but as shown her closing speed in Adelaide suggested she was a good deal better than the bare result and her Vinery run in Sydney, which returned a 107 timefigure finishing strongly, also stands out.
Of course Youngstar is a horse with a strong profile. She's a filly by High Chaparral getting beyond 2000m for the first time, off a win and with one of the best stables in the land, and it's likely that her best performances are ahead of her, but Aloisia's best performances to this point are good enough to be filed in the unlikely section of Youngstar's range of possible peaks.
Given this, what 'A Squeeze Of Time' would like to see is Aloisia, confident in the knowledge that she is the fastest horse on evidence to date, treat Saturday's rivals with no respect. They run to the beat of a slower drum. Aloisia should run to her pace, not theirs, and in doing so she would be asking them a question to which they would likely have no answer.