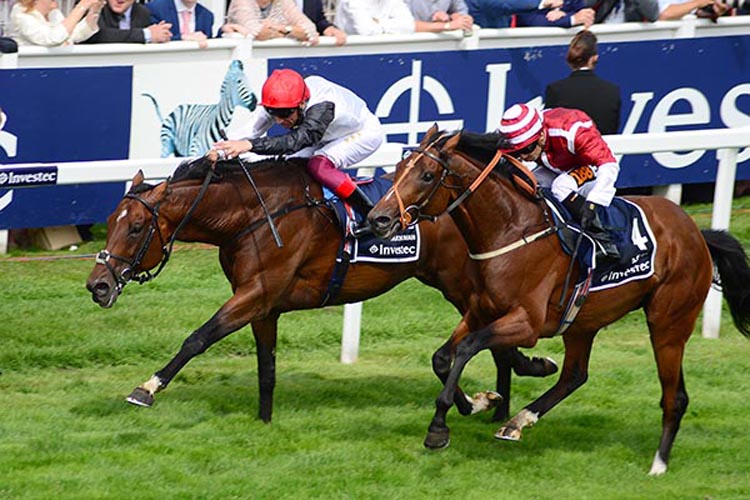 There is little doubt that Cracksman will go to post as the favourite for next Wednesday's Prince Of Wales Stakes. And little doubt that he is indeed the most likely winner of the race. But that's not the game we are playing. The game we are playing - a game called The Punt - is not just about ranking the chances but about weighting them. Cracksman is the most likely, sure, but just how likely is he?
The betting market is very efficient. There is plenty of wisdom in the fiscally-backed opinions that pour into that probabilistic soup. Opinions will be right and wrong but collectively they will work together and arrive at something that is measurably close to the mark.
One of the main ingredients in this soup is the past performance of runners. A leading brand producing this important ingredient are performance ratings.
There are other factors at play, and a good pinch of random lobbed in to add some real spice at the end, but before worrying about that let's try and focus on the past performance ingredient.
Ratings can be used not only to assess individual horses but also races. We can look at the history of the Prince Of Wales to get a representation of what Cracksman would face on average in a Prince Of Wales.
Using Racing and Sports' Ratings, Cracksman, at his best, is rated comfortably higher than what it typically takes to win a Prince Of Wales. He's also more volatile.
If we take the past six runnings of the Prince of Wales, weighting them to the most recent for a more relevant average, we get a strong idea of what is typically required. 126.13 with a standard deviation of 1.12.
We can do the same with Cracksman's last six runs, this time weighting them to the highest rating which is typically more representative, for 129.09 with a standard deviation of 5.08.
This maybe where we can find an edge. There will be a strong focus on Cracksman's most recent performance which was well below that 129.09 average. By more than one standard deviation in fact.
His last-gasp Coronation win at Epsom was memorable, for sure, but Cracksman is more than just that performance which was just one of many possible outcomes on the day. While many will waste away the days wondering why or how Cracksman produced that low-end performance we will just throw it in the mix as a random number and move on.
If we run our 129.09/5.08 version of Cracksman in 10,000 random simulated runnings of the Prince Of Wales, Bill Gates via Excel, says that he will win 7060 of them.
A touch over 70%. Or around $1.42 in betting terms.
This simulation has Cracksman running 111 and being well beaten on occasion, and it also has him running as high as 146 (near enough to his old man's Ascot masterpiece) and beating a Prince Of Wales field by ~10 lengths.
On what we have seen of Cracksman to this point, they could all happen. And whatever happens in that range he comes out on top around 70% of the time.
Of course we should still add our dash of random. Cracksman stands in the stalls, right angles off to see the Queen at the 500m mark etc, and for that we can build in a 10% buffer.
Our price then in Cracksman versus the Prince Of Wales is $1.57.
As mentioned, this is just one ingredient in the soup, and there are sure to be some sharp assessments made on everything from the way Cracksman parades, the potential effect of the draw and the way the race is projected to be run, and so on.
What $1.57 gives us is a starting point and a clear thinking that Cracksman, for all the chatter about what did or didn't happen last time, is a very likely winner of the Prince Of Wales.