ROSEHILL June 1
RACE 1 (5) Exceedance
RACE 2: (17) Vigorish (Value)
RACE 3: (3) Above And Beyond (EW)
RACE 6: (8) Echo Jet (EW)
RACE 8 (15) Asterius (EW)
RACE 9: (7) Oneness (EW)
RACE 1: 5-8-10-2
RACE 2: 17-2-3-5
RACE 3: 3-1-10-14
RACE 4: 10-1-9-12
RACE 5: 9-12-4-8
RACE 6: 8-12-13-14
RACE 7: 5-12-6-2
RACE 8: 15-9-12-18
RACE 9: 7-14-2-4
DOOMBEN June 1
RACE 2: (10) California Zimbol
RACE 5: (9) Plague Stone
RACE 6: (12) Natch (Value)
RACE 7: (9) Prophet's Thumb (EW)
RACE 8: (2) Aliferous (EW)
RACE 9: (6) Sixties Groove
RACE 1: 8-7-4-1
RACE 2: 10-5-3-6
RACE 3: 16-11-1-8
RACE 4: 1-6-4-3
RACE 5: 9-3-11-17
RACE 6: 12-10-4-2
RACE 7: 9-16-5-4
RACE 8: 2-1-15-3
RACE 9: 6-2-9-8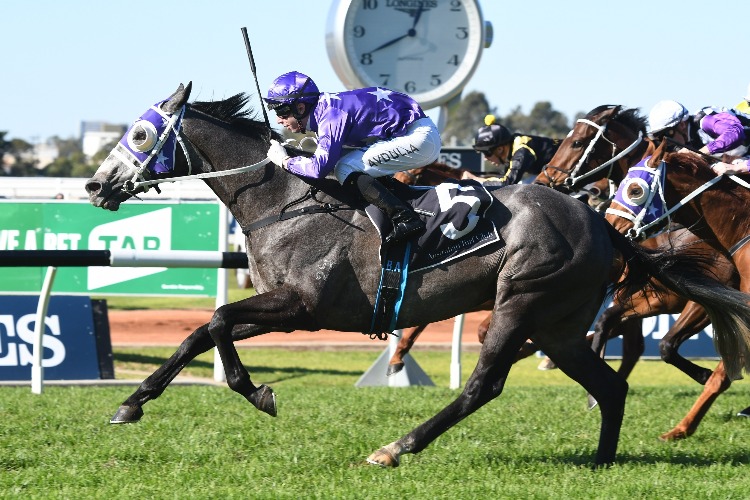 ROSEHILL PARLAY
RACE 1 (5) Exceedance : We could be looking at a well above average youngster after his exceptional debut win over 1100m at Wyong on May 16 where he did what few can do by giving the leaders eight lengths start from the 400m and running them down with an electric sprint over the last 200m. Not only was it visually exciting, he put the time on the clock with some brilliant sectionals over the last 600m. Meets a good winter field but his natural improvement and the benefit of having his second start on his bigger home track should see him cope with the challenge.
RACE 3 (3) Above And Beyond : Sneaks under the radar as his two starts since resuming g have been far better than they read on paper and he is meeting several rivals better at the weights after the claim for in-form apprentice Robbie Dolan. Had no luck first-up from a wide gate over 1200m at Randwick and last time over 1100m at this course the rails draw did him no favours as he was awkwardly placed and lost all chance of figuring when checked out of it late. Has the fitness edge now and only needs an even break to play a big hand at value odds.
RACE 8 (15) Asterius : Made an impressive return with his unlucky third over 1400m at this course on May 18, indicating he is set for a good winter campaign. Boasts excellent course and distance stats and while he is taking on stronger company he drops a handy 2.5kg off his first-up placing and is drawn to get all the favours. Hard to beat with his added fitness.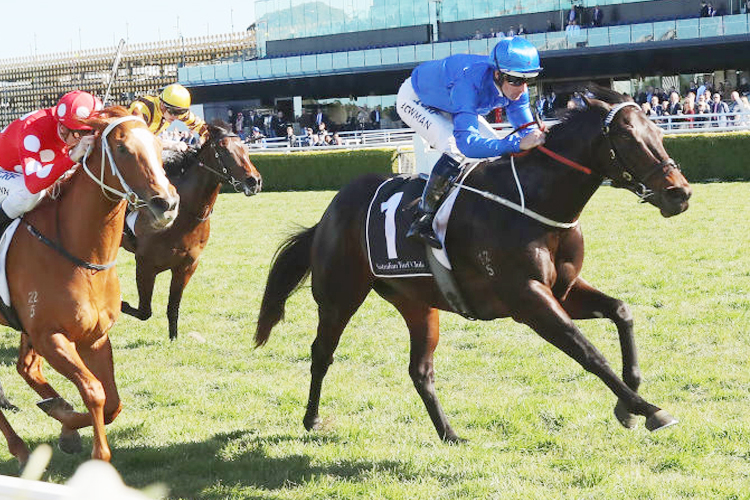 TRIAL WATCH REPORT
NOTED TRIAL RUNNERS – June 1-3
ROSEHILL SATURDAY: Rotator (R1); Sun Patch (R1); Restrained (R3); Nuke (R3); Poetic Charmer (R4); Kawaikini (R4); Drachenfels (R9); Spiritual Pursuit (R9)
KEMBLA GRANGE SATURDAY: Just Society (R3); Fisticuffs (R3)
GOULBURN SUNDAY: Kariba (R1); Lucky Siren (R1)
CESSNOCK MONDAY: Zapluck (R5)
RECENT TRIAL WATCH WINNERS: Enforcement; Savvy Ken; Deprive; Roman Wolf; Grey Lion; Aim For Perfection; Positive Peace; Exceedance; North; River Bird; Con Te Partiri; Ready To Prophet; England; Gododdin; California Zimbol.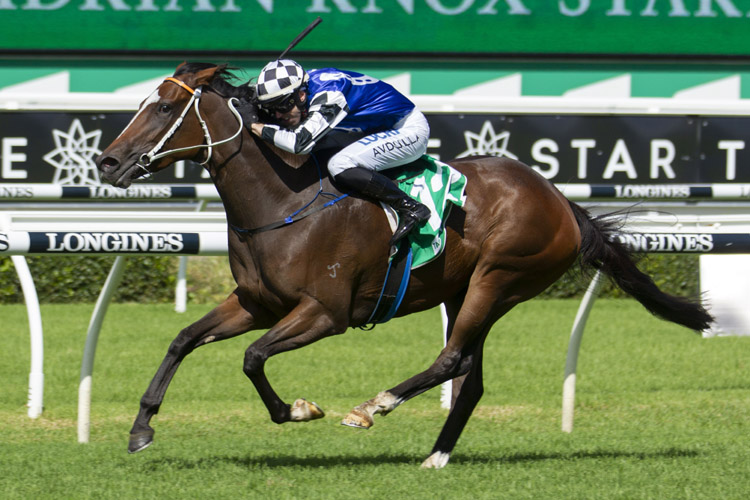 BLACKBOOK REPORT
ELIGIBLE BLACKBOOK RUNNERS – June 1
DOOMBEN: Niccanova (R6); Hectopascal (R6); Duchess Of Lennox (R8); Sixties Groove (R9)
ROSEHILL: Rotator (R1); Kapajack (R6); Black On Gold (R7); Asterius (R8); Oneness (R9)
CAULFIELD: Brazen Brando (R1); Tysonic (R2)
MORPHETTVILLE: Bel Sonic (R5)
RECENT BLACKBOOK WINNERS: Strasbourg; Tyzone; Clearly; Viridine; William Thomas; Wild Planet; Sasko; Autocratic; Life Less Ordinary; Abdon; Declarationofheart; Libertini; Graceful Storm.