It's no surprise that three of the selected six come from the powerful Godolphin stable after the success their 2YOs have enjoyed this season.
Timeform ranks eight Godolphin owned youngsters among this season's top 25 including three of the top seven rated juveniles.
Microphone (2c Exceed And Excel x Sung by Anaaba)
Trainer: James Cummings
6 Starts – 4-1-1 ($1,474,100)
Wins: 1000m (1), 1100m (1); 1200m (1); 1400m (1)
Timeform: 121
Ask James Cummings to nominate a favourite among his star studded 2YO team and it would probably come down to a toss of the coin between this outstanding colt and his Golden Slipper winner Kiamichi.
The filly Kiamichi had too much dash on the day in the Slipper (heavy track) but for overall performance Micophone rates at the top of the tree and will surely be in contention for 2YO of the Year honours when the votes are counted.
Timeform has him equal with Champagne Stakes winner Castelvecchio at the top of this season's 2YO ratings on 121 with Kiamichi next on 118+, a fair assessment of where they sit in the scheme of things going forward – Microphone was the best of the colts up to 1400m, Castelvecchio really came into his own at 1600m and Kiamachi was the best filly at 1200m.
Microphone's season of four wins and two placings extended from his winning debut in the spring deep into the autumn. He seemingly got better as he bounced off his testing Golden Slipper third in heavy conditions for his peak performance in the G1 ATC Sires Produce at 1400m, recording a classy win over Loving Gaby, Kiamichi and Castelvecchio.
He is a quality specimen with the tactical speed and class to be a dominator in the spring 3YO races up to 1400m. The question for James Cummings will be whether he will be tempted test him as a Guineas colt over 1600m at Caulfield?
TARGET RACES: Golden Rose; Coolmore Stud Stakes.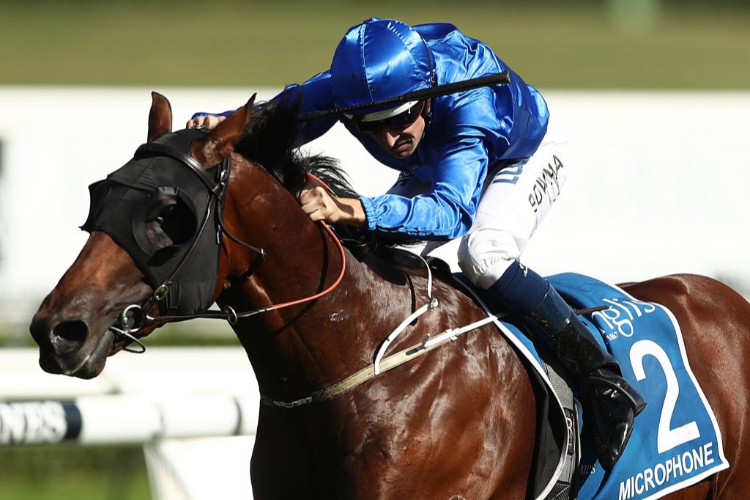 Yes Yes Yes (2c Rubick x Sin Sin Sin by Fantastic Light)
Trainer: Chris Waller
5 Starts – 3-1-0 ($350,700)
Wins: 1100m (1), 1200m (2)
Timeform: 116
Chris Waller was a grateful beneficiary when he received this colt to train in the fallout from the Darren Weir scandal in February. He came to his Rosehill stable off two super wins and a second for Weir in Melbourne in the space of 29 days in December, a clear indicator that he was a youngster of high potential.
That was confirmed when he debuted for Waller in the G2 Todman Stakes (1200m) at Randwick in March. In one of the most impressive juvenile wins of the season he powered home from last over the top of a high class group of colts that included Breeders Plate winner Dubious, Silver Slipper winner Time To Reign and subsequent Group winners Bellevue Hill and Strasbourg.
It was a different story in the Golden Slipper as he was never comfortable at his first experience of heavy going yet still managed to finish a creditable seventh.
Waller wisely decided to spell the colt after the Golden Slipper and that may be the making of him for the spring as he is clearly an untapped sprinting talent capable of running big sectional times on good surfaces.
Having won over 1100m up the straight at Flemington he is readily identifiable as a contender for the G1 Coolmore Stud Stakes, a race where Waller-trained colts invariably excel. He is also a winner at Moonee Valley, opening up other options such as the G1 Moir Stakes and G1 Manikato Stakes where the wfa conditions suit high class 3YOs.
With so many sprinting choices available for the three-year-olds from the start of the season It will be interesting to see if Waller presses him into duty early or gives him a quieter prep timed to have him peak later in the spring in Melbourne.
TARGET RACES: Moir Stakes; Manikato Stakes; Coolmore Stud Stakes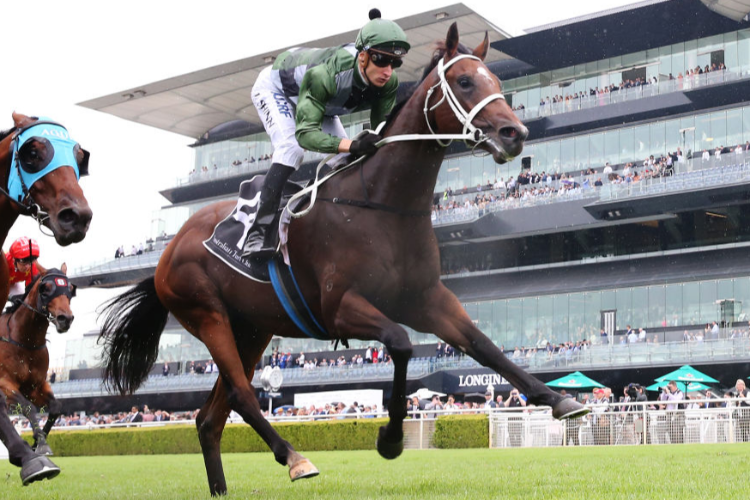 Bellevue Hill (2c Pierro x Bellevue Girl by Exceed And Excel)
Trainers: Gai Waterhouse/Adrian Bott
4 Starts - 2-1-0 ($168,200)
Wins: 1000m (1), 1400m (1)
Timeform: 116
This quality youngster came on the scene with a big debut win in February in Canberra – a rare starting point for a youngster from this top Randwick stable – and then showed he was a real talent by jumping straight into Group company with a second behind Yes Yes Yes in the G2 Todman Stakes (1200m) at Randwick.
He then continued his quick rise with an easy G2 win over 1400m at Rosehill but failed to muster as expected in his ultimate test in the heavy going when seventh behind Microphone in the G1 Sires Produce at Randwick. However his earlier performances had established his credentials and earned him a strong Timeform assessment of 116 with improvement to come.
With his obvious scope he seems certain to be a player to be reckoned with in the spring as his strong on pace racing style will serve him well in the set weights races.
Being by Pierro I suspect the stable have him pegged to go down the Golden Rose/Caulfield Guineas path. And just like his sire maybe it takes him all the way to a Cox Plate start as we know Gai Waterhouse is no shrinking violet when it comes to aiming high with her young stars.
TARGET RACES: Golden Rose; Caulfield Guineas.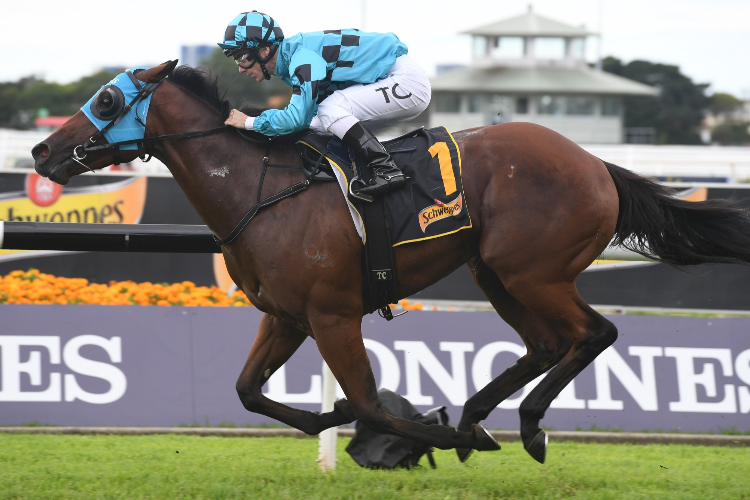 Tenley (2f Medaglia D'Oro x Fratianne by Lonhro)
Trainer: James Cummings
5 Starts – 3-0-0 ($279,200)
Wins: 1100m (2), 1200m (1)
Timeform: 114
She's the only filly in our spring six, selected on the basis that she can regain the brilliant form she displayed in her early starts on good surfaces before her autumn was derailed by heavy tracks.
Tenley debuted with a Randwick Kensington win in November but it was her stunning back to back wins in fast times in the Pierro Plate and the G2 Reisling Stakes – beating her stablemate, the Magic Millions Classic winner Exhilarates – that saw the stylish grey top the Sydney 2YO ratings to that point of time.
She was smashing the clock in fast run races with big closing sectionals, the perfect template for a Golden Slipper winner.
But then the rains came and with it her chances were washed away as she proved to be an absolute duffer in the wet in the Slipper at Rosehill and again in the heavy going in the Sires' Produce at Randwick.
Needless to say those efforts are best dismissed but it leaves a cloud hanging over her spring prospects as wet tracks may again be her undoing.
Here's hoping she gets the conditions that will enable her to display her immense talent. If it's a dry spring look out as she could cut a swathe through the fillies races up to at least 1600m given the strength in her pedigree.
TARGET RACES: Princess Series; Flight Stakes; Thousand Guineas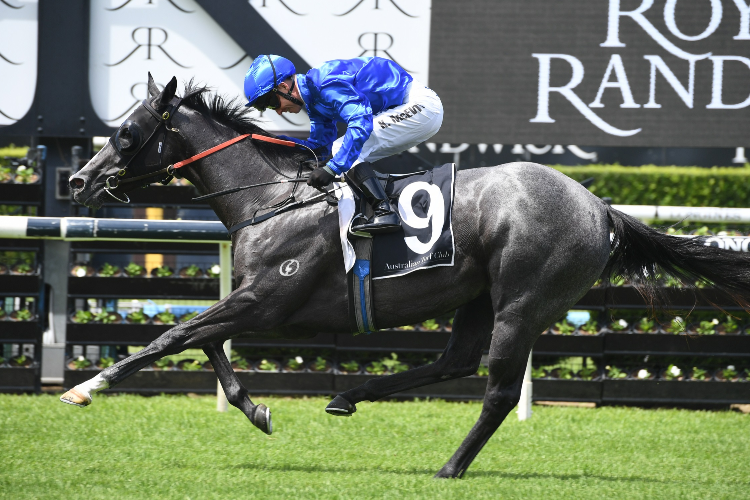 Tassort (2c Brazen Beau x-Essaouira by Exceed And Excel)
Trainer: James Cummings
2 Starts – 1-1-0 ($130,800)
Wins: 1100m (1)
Timeform: 112
The reviews were huge after this imposing colt burst on the scene with a big win by more than five lengths at Rosehill in November that made him the summer favourite for the Golden Slipper.
He wasn't seen again until February when he started an odds-on favourite in the G2 Silver Slipper Stakes at Rosehill, only to come up short when soundly beaten into second place by the talented Time To Reign.
While nothing was evident at the time his autumn was over two weeks later when the Godolphin stable reported he had missed work and would be spelled after suffering from "bruising to his off fore leg".
With that setback he became the 2YO conundrum of the season.
His debut win stamped him as a colt out of the box but subsequently susceptible to fitness issues, placing an element of doubt over what he will be capable of achieving if he returns as planned in the spring.
His distance capabilities are also a quandary as he is a first crop product of the noted G1 sprinter Brazen Beau, a Coolmore Stud Stakes winner. While placed at 1350m and 1600m as a 2YO, Brazen Beau recorded all his five wins at 1100m and 1200m and physically Tassort is cast very much in his mould.
For now I am happy to give Tassort the benefit of the doubt in the hope that he can make a big return as he undoubtedly has the natural ability and untapped potential to rise a lot higher than his current Timeform figure.
TARGET RACES: Golden Rose; Coolmore Stud Stakes.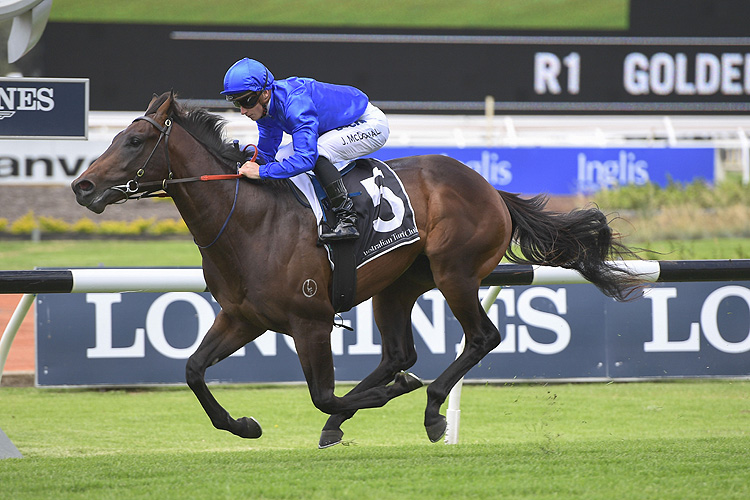 Hightail (2g Written Tycoon x La Paris by Falvelon)
Trainers: Peter & Paul Snowden
7 Starts – 2-1-2 ($453,240)
Wins: 1000m (1), 1150m (1)
Timeform: 111
He's a sleeper among the rising 3YO crop as his record should read a lot better than just the two wins after some luckless performances during a tough season that saw him race in Sydney, Queensland and Melbourne.
He earned a Magic Millions Classic start after winning two of his first three outings at Kembla Grange and Randwick pre-Christmas.
He arguably should have won the big one at the Gold Coast in January after he drew the outside gate and had to make a long run from near last before finishing an excellent third behind the high class pair Exhilarates and Dubious.
A heavy track failure in the G3 Pago Pago Stakes at Rosehill in March ended his Golden Slipper aspirations. Instead he headed off to Melbourne where he finished his season with another luckess placing under a big weight from a wide draw at Caulfield.
He's a genuine trier and while he is yet to prove himself at the elite levels this tough nut will make his presence felt in some good races as a 3YO. I suspect he will be best suited up to 1600m which makes him a sneaky chance for the Golden Rose and Caulfield Guineas.
TARGET RACES: Golden Rose; Caulfield Guineas.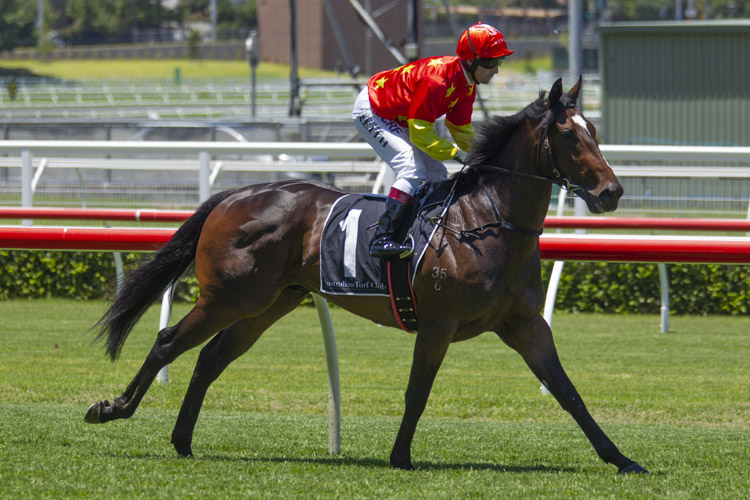 THE SHORT LIST: KIAMICHI; LYRE; FLIT; EXCEEDANCE; LIBERTINI; EXHILARATES; PROBABEEL, PRINCE FAWAZ; KUBRICK; ATHIRI.
AUSTRALIAN 2YO TIMEFORM RATINGS - 2018/19
121 CASTELVECCHIO (2C Dundeel-St. Therese by Dehere) Trainer Richard Litt; Prizemoney $1,591,700
121 MICROPHONE (2C Exceed And Excel-Sung by Anabaa) James Cummings; $1,472,100
118+ KIAMICHI (2F Sidestep-Ouachita by Canny Lad) James Cummings; $2,262,300
116 BELLEVUE HILL (2C Pierro-Bellevue Girl by Exceed And Excel) Gai Waterhouse/AdrainBott; $168,200
116 BIVOUAC (2C Exceed And Excel-Dazzler by More Than Ready) James Cummings $227,700
116 COSMIC FORCE (2C Deep Field-Little Zeta by Commands) Peter & Paul Snowden; $222,400
116 YES YES YES (2C Rubick-Sin Sin Sin by Fantastic Light) Chris Waller; $350,700
115 LOVING GABY (2F I Am Invincible-Maastricht by Mastercraftsman) Ciaron Maher/David Eustace; $580,700
114 FREE OF DEBT (2C Unencumbered-Stagerush by Giant's Causeway) Chris Bieg; $231,200
114 KUBRICK (2C Shooting To Win-Alcatraz by Fastnet Rock) Chris Waller; $185,200
114 LYRE (2F Lonhro-Erato by Street Cry) Anthony Freedman; $1,359,000
114 PRINCE FAWAZ (2C Fastnet Rock-Lady Paget by Testa Rossa) Anthony Cummings; $435,400
114 TENLEY (2F Medaglia D'Oro-Fratianne by Lonhro) James Cummings; $279,200
114 TIME TO REIGN (2C Time For War-Courgette by Charge Forward) Gary Portelli; $378,700
113 DUBIOUS (2C Not A Single Doubt-Suspicieuse by Elusive City) Ciaron Maher/David Eustace; $707,600
113 STRASBOURG (2C I Am Invincible-Danish Spy by Dane Shadow) Peter & Paul Snowden; $444,700
112 ACCESSION (2C Brazen Beau-Ready As Elle by More Than Ready) Chris Waller; $867,300
112 LANKAN STAR (2F Nicconi-Clearwater Bay by Stratum) David Hayes/Ben Hayes/Tom Dabernig; $392,500
112 TASSORT (2C Brazen Beau-Essaouira by Exceed And Excel) James Cummings; $130,800
111 ANAHEED (2F Fastnet Rock-Rostova by Testa Rossa) Peter & Paul Snowden $815,200
111 EXHILARATES (2F Snitzel-Samaready by More Than Ready) James Cummings; $1,370,100
111 FORTRESS COMMAND (2C Sebring-Prairie Star by High Chaparral) Gerald Ryan; $72,800
111 HIGHTAIL (2G Written Tycoon-La Paris by Falvelon) Peter & Paul Snowden) $453,200
111+ LADY LUPINO (2F Sebring-Leone Chiara by Lion Hunter) Danny O'Brien; $101,000
111 PIN SEC (2F Lonhro-Moderate by Commands) James Cummings; $230,600