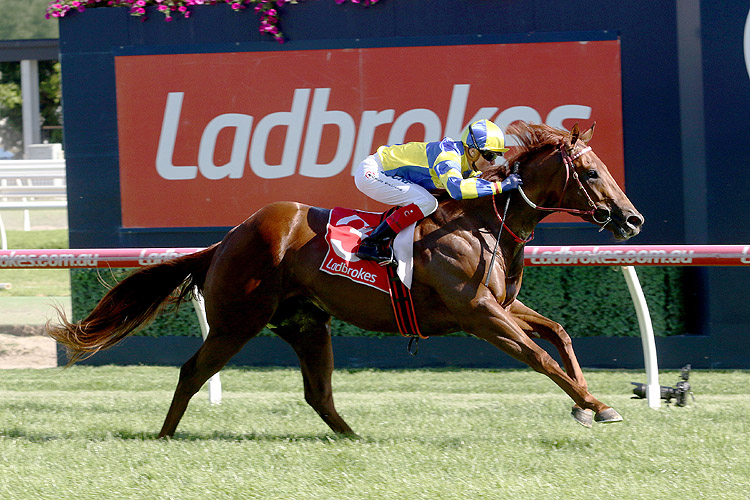 The agreement, locked in for at least the next three years, will see Ladbrokes take over naming rights to the Elwick, Mowbray and Spreyton race tracks, as well as the Tasmanian Summer Thoroughbred Racing Carnival including the Devonport, Hobart and Launceston Cups.
Under the new partnership, the venues will be known as Ladbrokes Park Elwick, Ladbrokes Racing Centre Mowbray and Ladbrokes All Weather Spreyton.
All thoroughbred, harness and greyhound racing clubs will be part of the new agreement with the biggest race days across all three codes taking on Ladbrokes as naming rights partner.
Tasracing chief executive officer Paul Eriksson said Tasracing and the race clubs were excited about the new partnership.
"Sponsorship revenue and the level of marketing support offered to clubs across all codes is set to increase significantly thanks to the Ladbrokes deal," he said.
"The partnership also allows Tasracing to continue to broaden its promotion of Tasmanian racing to the national market thanks to Ladbrokes extensive customer-base and marketing investment.
"Ladbrokes will undertake significant promotion of Tasmanian racing to the national market via its customer database, advertising and promotion.
"The new partnership will assist Tasracing and clubs to continue pursuing growth in race day attendance, club membership, race horse and greyhound ownership and participation in racing."
Ladbrokes Australia CEO Jason Scott said his organisation was thrilled to announce the landmark deal.
"Through our existing long-term premier partnerships with the Melbourne Racing Club, Moonee Valley Racing Club and numerous greyhound clubs in NSW, Ladbrokes has developed a proud legacy of supporting the Australian racing industry and its participants," he said.
"The chance to partner with greyhounds, harness and thoroughbreds for at least the next three years in the progressive Tasmanian market was simply too good to refuse.
"We also look forward to embracing Tasmanian punters and participants ensuring their home-state product is treated with the respect it deserves."