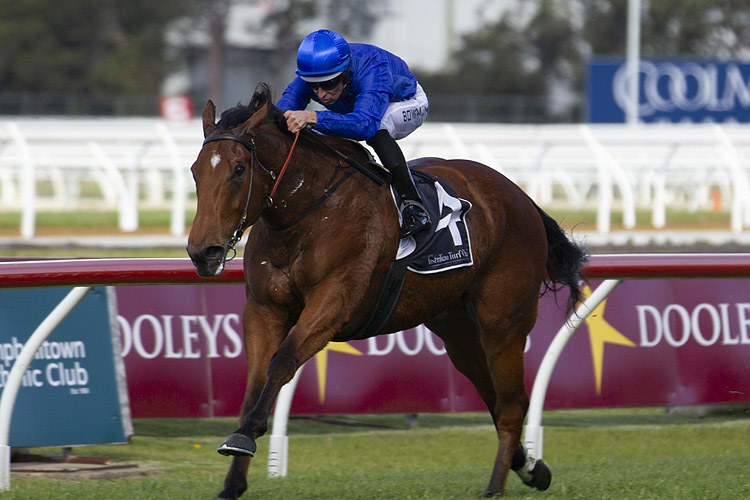 CAULFIELD August 31
RACE 2: (12) Dawn Dawn (EW)
RACE 4: (7) Etymology (EW)
RACE 7: (11) Sylvia's Mother
RACE 9: (18) Age Of Chivalry (EW)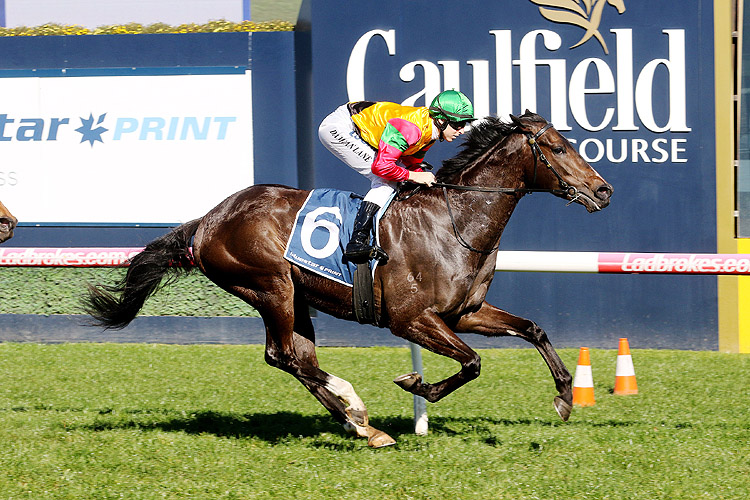 RACE 1: 3-6-5-7
RACE 2: 12-14-16-4
RACE 3: 4-2-5-7
RACE 4: 7-8-6-13
RACE 5: 3-5-9-4
RACE 6: 4-1-3-5
RACE 7: 11-13-5-2
RACE 8: 11-5-1-6
RACE 9: 18-1-8-14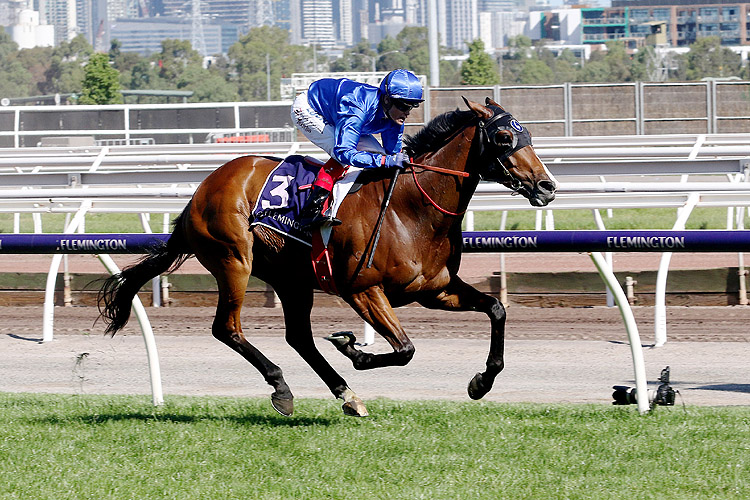 ROSEHILL August 31
RACE 1: (17) Gunga Din (Value)
RACE 2: (9) Seles (EW)
RACE 3: (11) Adana
RACE 6: (7) So You Win (EW)
RACE 7: (4) Academy (EW)
RACE 9: (9) God Of Thunder
RACE 1: 17-9-4-7
RACE 2: 9-5-7-12
RACE 3: 11-2-10-13
RACE 4: 5-8-17-2
RACE 5: 3-6-4-5
RACE 6: 7-5-10-2
RACE 7: 4-5-1-7
RACE 8: 7-16-3-10
RACE 9: 9-8-12-2
ROSEHILL PARLAY
RACE 3 (11) Adana:: Genuine racehorse or just a gay deceiver? With just one win in 15 starts many think he sits in the latter category but this is the race where he can prove his worth as it sets up perfectly for him after his two well documented luckless efforts since resuming. He hasn't been tested in those two races and it seems the Waller stable is eager to see him turn it around by backing him up quickly off his Randwick fifth last Saturday over 1600m when it was all over by the time he worked into the clear. Should find the soft track conditions to his liking judging by his two wet starts as they include his sole win at Warwick Farm.
RACE 6 (7) So You Win : : Model of consistency returns to Rosehill seeking his fourth win on his home course and will get the conditions he relishes as he boasts three win on soft and heavy tracks. He's the weight horse getting down to the limit of 53kg as he drops 3.5kg from his last start second in a leader dominated 1800m at Randwick when he peaked on his run after having to chase from the 600m, clocking the fastest sectional between the 800m and 200m.
RACE 9 (9) God Of Thunder : Unlucky to just miss first-up in this class over 1000m on the Kensington track at Randwick when he was ridden for luck from an awkward gate and had to change course at the 200m before charging to the line to be beaten a nose. That was his first start after being gelded and he can only go forward off that performance, noting that he won his only start at this course over this distance on a soft track. His wide draw on this affected track at the end of the day should work in his favour.
TRIAL WATCH REPORT – August 31-September 1
NOTED RUNNERS
ROSEHILL SATURDAY: Exceedance (R5); Catch Me (R5); Come Play With Me (R6); Sweet Thomas (R6); Beau Ideal (R8); Desert Lord (R8); Piracy (R8); Greyworm (R8); Condemned (R9)
CAULFIELD SATURDAY: Ball Of Muscle (R6); Sylvia's Mother (R7); Night's Watch (R9)
HAWKESBURY SATURDAY: Vigoroso (R2); Devan (R3); Tri Nations (R3); Ariege (R5); Asiago (R5); Torrid (R5)
WYONG SUNDAY: Rockaway Princess (R2); Threeood (R2); Green Jacket (R3); Ariege (R7)
WARWICK FARM August 23: A quality open heat over 806m on the inside grass saw the evergreen speedster BALL OF MUSCLE win yet another trial (number 19!!!) in fast time (47.92; 33.93) to confirm he is in the right form to test any field over a short course up to 1200m. Chasing him home was exciting young prospect EXCEEDANCE, his raw talent evident as he reeled off a sharp sprint from last between the 300m and 100m to run home a comfortable second. SYLVIA'S MOTHER turned in one of the best efforts of the morning in the fastest 806m heat with an excellent second. She motored under a hold and would have won the trial if asked for a serious effort in the last 100m.
HAWKESBURY August 12: BALL OF MUSCLE may be a 9YO but he is rarely beaten in trials and did it again when he had too much speed and class for a small field in his 800m heat to score by almost seven lengths in 47.57 (33.24). This was his 18th barrier trial win since he started his career in 2013.
RECENT TRIAL WATCH WINNERS: Full Recognition; Just Thinkin; Fiery Red; Samadoubt; Mizzy; Libertini; Stellar Impact; Maggie Miss; Lakia; Yao Dash; Girl Tuesday; Californiadeepshot; Landstrasse; Wolfe; Hit The Rim; Ballistica; Maroch; Appian Way; Standout; Dawn Passage.
BLACKBOOK REPORT
ELIGIBLE BLACKBOOK RUNNERS – August 31
ROSEHILL: Adana (R3); Nahuel (R4); Costello (R4); Humbolt Current (R4); Exceedance (R5)
EAGLE FARM: Veranes (R7); Brains (R9)
CAULFIELD: Mastering (R2); Shotmaker (R5)
GEELONG SUNDAY: Gibbon (R6); Secret Vega (R6)
RECENT BLACKBOOK WINNERS: True Detective; Dalasan; Endless Drama; Tokoriki Lad; Sweet Deal; Polyxena; Matowi; Usain Bowler; Sangita; Travancore; Ballet Master; Pat's Nipper; Bon Amis; Carzoff; Another Dollar; Karaja; Phaistos; Wu Gok.