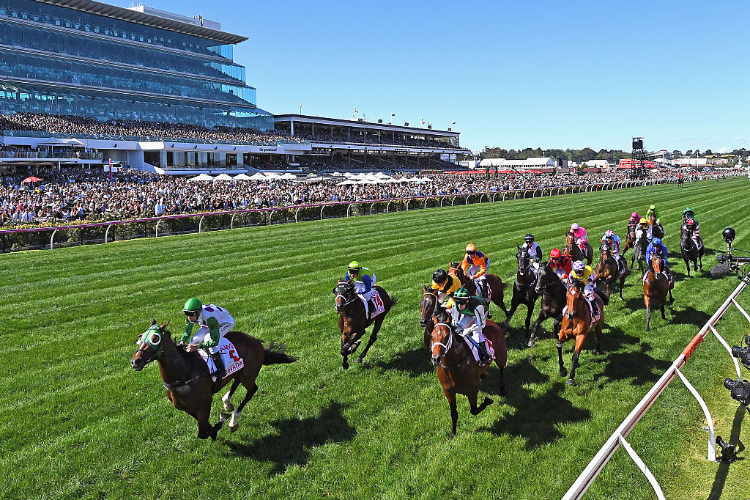 The program of the third day of Australia's premier racing event will include a front lawn luncheon, a later start to the race program and a spectacular entertainment lineup.
Gates will open at 11am but the first race will not be run until 1:50pm with a shorter gap between races. The nine race program will conclude at 6.25pm.
The schedule provides for an uninterrupted luncheon period across the course before racing starts.
To top and tail a spectacular day of racing, the popular general admission precinct The Park will host a double-header of headline acts on centre stage from the early evening.
Traditionally known as Ladies Day, Kennedy Oaks Day features the final of the iconic Myer Fashions on the Field National Competition and the running of the $1 million Kennedy VRC Oaks (2500m) to be run at the revised time of 5:50pm.
VRC chief executive Neil Wilson said a reimagined program for Kennedy Oaks Day is part of the VRC's long-term strategic plan for the Melbourne Cup Carnival.
"As the custodians of Australia's premier racing event it is incumbent on the VRC to look at new ways to innovate and redefine the experience for all on course and this is just one of many exciting changes for the 2019 Melbourne Cup Carnival," Wilson said.
"Kennedy Oaks Day is immensely popular and the Club believes providing a dedicated lunch period and a later start to the race program is the logical step forward to further enhance the success of the day while broadening the appeal to a new audience.
"The updated program of events will also make it easier for those with work commitments to take a half-day or finish work and get to the track.
Kennedy Oaks Day also includes the running of the $500,000 Melbourne Cup Carnival Country Final (1600m), restricted to trainers and horses located in country Victoria.
Kennedy Oaks Day is the fourth most attended day on the Australian racing calendar, having attracted crowds in excess of 100,000 in past years.
The 2019 Melbourne Cup Carnival begins with AAMI Victoria Derby Day on Saturday 2 November, followed by Lexus Melbourne Cup Day on Tuesday 5 November, Kennedy Oaks Day on Thursday 7 November and Seppelt Wines Stakes Day on Saturday 9 November.