RANDWICK September 21
RACE 1: (14) Marokawa (EW)
RACE 2: (13) Eugene's Pick (EW)
RACE 3: (7) Dealmaker (EW)
RACE 5: (6) Star Of The Seas (EW)
RACE 6: (3) Pierata
RACE 8: (4) Finche (Value)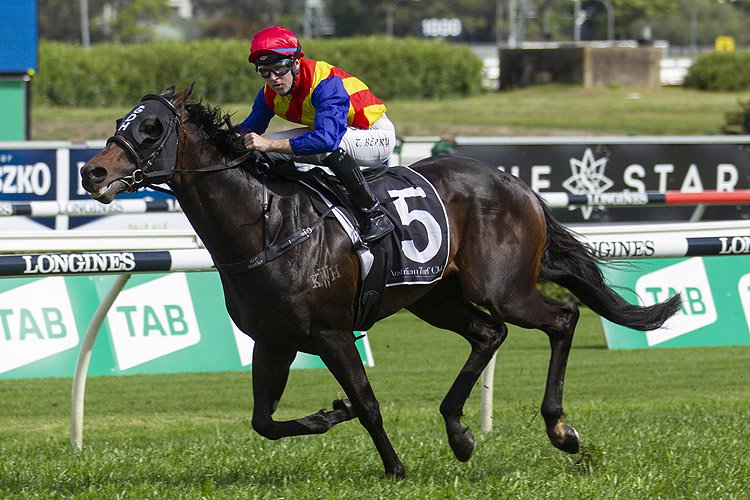 RACE 1: 14-2-9-8
RACE 2: 13-6-10-4
RACE 3: 7-11-15-14
RACE 4: 1-5-3-2
RACE 5: 6-3-7-5
RACE 6: 3-2-6-10
RACE 7: 2-1-3-4
RACE 8: 4-11-12-16
RACE 9: 7-2-9-6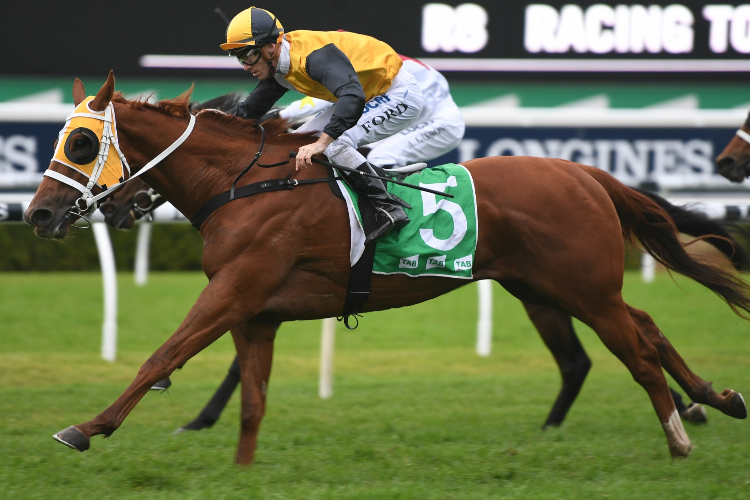 FLEMINGTON September 21
RACE 3: (5) Garner (EW)
RACE 4: (8) So Taken (Value)
RACE 6: (5) Sikandarabad 9EW)
RACE 8: (16) Tragic (EW)
RACE 9: (8) Plague Stone (EW)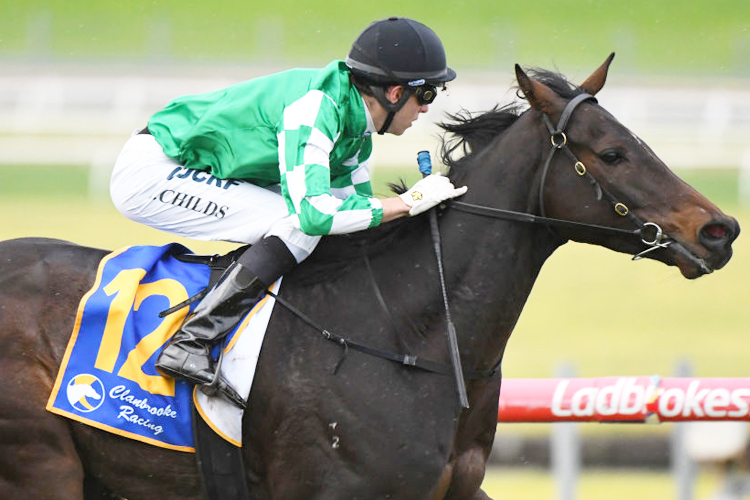 ACE 1: 6-4-1-5
RACE 2: 3-2-4-1
RACE 3: 5-1-9-8
RACE 4: 8-3-5-6
RACE 5: 4-10-11-3
RACE 6: 5-9-11-4
RACE 7: 14-5-15-8
RACE 8: 16-11-1-3
RACE 9: 5-8-3-7
RANDWICK PARLAY
RACE 2 (13) EUGENE'S PICK: Honest mare had no luck when resuming over 1200m at this course on September 7 when she was all over the backs of the placegetters in the last 200m. Should have been in the money and can only improve over this more suitable trip, noting she won second up in her last prep on a soft track over this course and distance under 58kg. That form gives you confidence about her ability in the going and her light weight after the claim will be a big advantage in testing ground.
RACE 3 (7) DEALMAKER: Has he run out of chances? After just the one win in 16 starts he's short of friends but I will stick with him, perhaps for the last time, as this sets up as his chance to make up for so many luckless performances. He's had excuses (again!) in both starts since resuming, he's only win came when he was third up at this distance, his Randwick stats are first class and you can't knock his wet form. Could the return of James McDonald be the key – let's hope so!
RACE 6 (3) PIERATA: Seems this top class sprinter rarely gets the credit he deserves despite his super record. Clearly produced the run of the race charging home against the on pace bias for second to Redzel in the Concorde over 1000m at this course on September 7 when he clocked outstanding sectionals over the last 400m. With that run behind him and the extra 100m on a favourable soft track he really appeals as the horse to beat in this crack field.
BLACKBOOK REPORT
ELIGIBLE BLACKBOOK RUNNERS – September 21
RANDWICK: Eugene's Pick (R2); Probabeel (R4); Let It Pour (R4); Emeralds (R4); Kolding (R5); Cascadian (R5); Fierce Impact (R5); Finche (R8); Come Play With Me (R8); Supernova (R8); Improvement (R9)
CAULFIELD: Kooweerup (R8)
EAGLE FARM: Enterprise Prince (R7)
RECENT BLACKBOOK WINNERS: Tofane; Veranes; Exceedance; Adana; True Detective; Dalasan; Endless Drama; Tokoriki Lad; Sweet Deal; Polyxena; Matowi; Usain Bowler; Sangita; Travancore; Ballet Master; Pat's Nipper.
TRIAL WATCH REPORT
NOTED RUNNERS – September 18-20
RANDWICK SATURDAY: Cisco Bay (R2); Classique Legend (R6); Big Duke (R8); Improvement (R9).
CAULFIELD SATURDAY: Manicure (R5); Plaque Stone (R9)
NEWCASTLE SATURDAY: Trumbull (R5); Aunty Pugs (R6)
NOWRA SUNDAY: Ronson (R2); Cherry Pie (R7)
ORANGE MONDAY: Dequeenofbacchanal (R1/R3)
RECENT TRIAL WATCH WINNERS: Mirra Vision; Buzzoni; Arcadia Queen; Sally's Day; Sangria; Grimoire; Dreamforce; Redzel; Magnificently; Head Spins; Enchanted Heart; Greyworm; Exceedance; Asiago; Full Recognition; Just Thinkin; Fiery Red; Samadoubt.