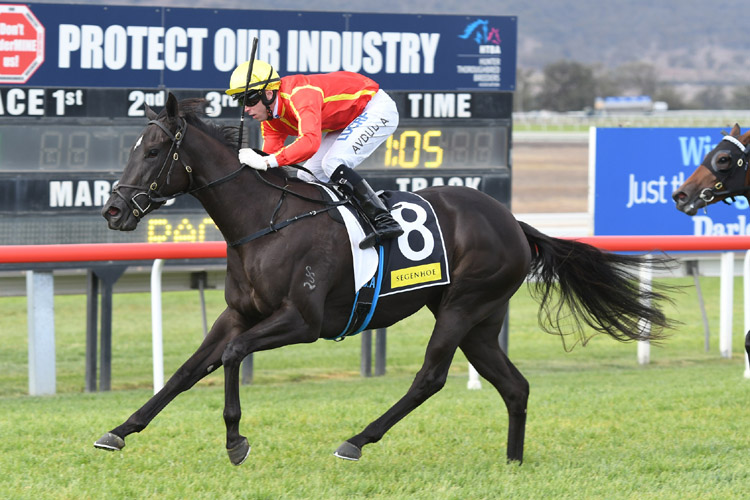 HAWKESBURY October 15
Soft 6; Inside Grass
13 Heats – 6 x 1000m (2 Open; 4 Maiden); 6 x 800m (1 2YO; 2 Open; 3 Maiden; 1 x 760m (1 Maiden)
NOTED TRIALS
X Stock Up; Kennebec; Secretively; Crowned By Aces; Derbari; War Cabinet; Dunatun; Plaka; Farnese; Stoked; Rebukes.
RANDWICK October 14
Good 4; Randwick A Grass
11 Heats – 1 x 1200m (Open); 5 x 1050m (1 Open; 4 Maiden); 5 x 735m (2 2YO; 1 Open; 2 Maiden)
NOTED TRIALS
XX Pretty In Pink
X Luvaluva; Diamond Thunder; Military Magic; Quintessa; Daumier; Turquoise Success; Nowyunomi; Phoenix River; Blaze A Trail; Close To Me; Ljungberg; Single Blonde.
WARWICK FARM October 8
Soft 5; Inside Grass
14 Heats – 3 x 1200m (2 Open; 1 Maiden); 5 x 802m (2 2YO; 3 Open); 6 x 800m (1 3YO; 5 Maiden)
ESPERANCE (James Cummings); Godolphin 5YO has been off the scene for 12 months but he's ready to go again after putting in an impressive effort to win his 802m heat in the fastest of the five trials over the trip (47.23; 33.80), sitting midfield before surging strongly between runners in the last 100m. He';s now had two strong trials and is shaping as an excellent summer horse for the top stable.
NOTED TRIALS
XX Esperance
X My Nordic Hero; Land Of Plenty; Celestial Falls; Decker; Murungal; Prime Star; Sanctioned; Nicci's Gold; Snips; Laburnum; Knickpoint; Stolen Jade; Tailleur; Hoystryke; Rubic Honour; Denman's Flight.
Warwick Farm trial - Esperance in 47.23 for the 802m.@PrideRacing @tricoloursR @tabcomau pic.twitter.com/3cJ4tbglqY

— Racing NSW (@racing_nsw) October 8, 2019
GOSFORD October 8
Good 4; Course Proper
17 Heats – 7 x 1000m (3 Opoen; 4 Maiden); 10 x 800m (3 Open; 2 2YO; 5 Maiden)
Everest runners REDZEL and IN HER TIME brought the class to these trials and didn;lt disappoint as they finished first and second in the fastest of the seven 1000m heats (58.99; 34.58). REDZEL with his race fitness worked well within himself wearing blinkers and obviously could have done a lot more is asked by Kerrin McEvoy. IN HER TIME wasn't out to test him and also had an easy time finishing 1.3 lengths behind. A very good effort came from the Kosciuszko runner BOBBING to work to the line strongly for third. He should not be underestimated against the country horses on the big day.
NOTED TRIALS
XX Redzel
X In Her Time; Bobbing; McLaren; Rule The World; Diddly Dee; Atherton; Rebel Salute; Shamamour; Wicked Wench; Through The Cracks; Uptown Lad; Charretara; Reaching; Shuwaamekh; Invincible Prince
It's #TheTABEverest here we come for Redzel and In Her Time as they ran 1-2 in a trial @gossytrack on Tuesday with #TheKosciuszko runner Bobbing in third.
Who's to say in 11 days the @SnowdenRacing1 champ can't take his third Everest!@tabcomau @YulongInvestme1 @inglis_sales pic.twitter.com/Hv5Nnuiixy

— Racing NSW (@racing_nsw) October 7, 2019