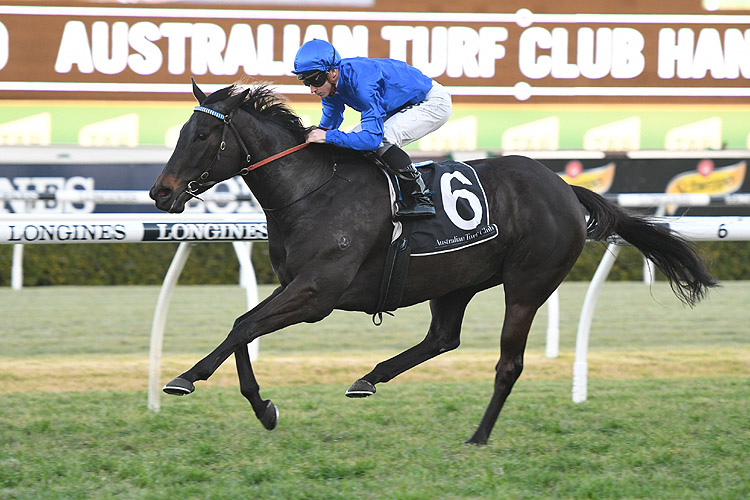 CAULFIELD October 19
RACE 2: (3) Pretty Brazen
RACE 5: (3) Soothing
RACE 6: (2) Celestial Falls
RACE 7: (9) God Of Thunder (EW)
RACE 9: (14) Vow and Declare (Value)
RACE 10: (10) Naantali (EW)
RACE 1: 7-3-2-8
RACE 2: 3-7-5-1
RACE 3: 8-9-3-7
RACE 4: 3-7-9-2
RACE 5: 3-4-1-5
RACE 6: 2-7-4-8
RACE 7: 9-4-3-5
RACE 8: 1-7-6-2
RACE 9: 14-6-11-2
RACE 10: 10-11-7-14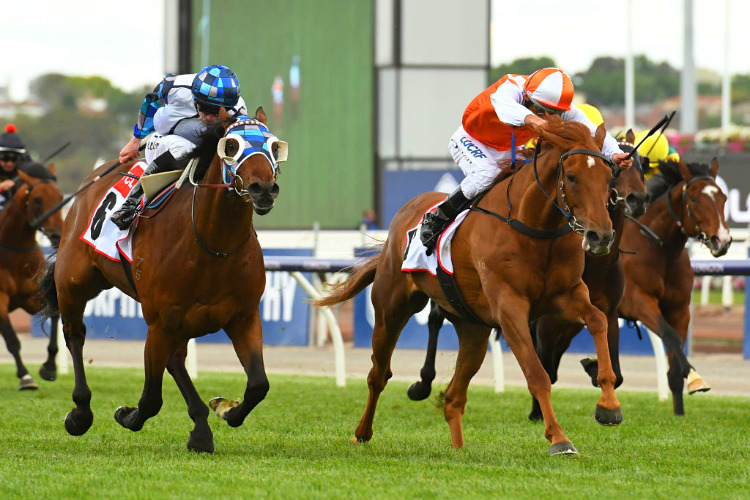 RANDWICK October 19
RACE 3: (11) Lady Demi (Value)
RACE 4: (5) Betcha Flying (EW)
RACE 5 (1) Victorem
RACE 7: (2) Pierata (EW)
RACE 9: (12) Our Century (Value)
RACE 10: (10) Penske (EW)
RACE 1: 1-8-6-7
RACE 2: 2-8-3-7
RACE 3: 11-8-14-7
RACE 4: 5-7-10-1
RACE 5: 1-12-3-8
RACE 6: 1-13-12-2
RACE 7: 2-11-8-1
RACE 8: 1-2-3-5
RACE 9: 12-3-1-4
RACE 10: 10-11-2-13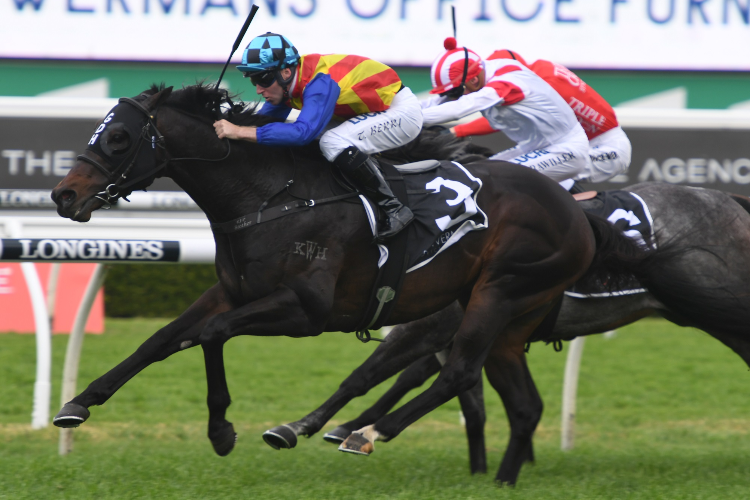 RANDWICK PARLAY
RACE 3 (11) LADY DEMI: Comes from a stable with an outstanding record in these Highway events and she has played her part, having her last four starts at Randwick in this company for a win and two seconds over 1100m and 1200m. Freshened since she overcame a wide run to score in a C3 here over 1200m six weeks ago and sets up nicely for a repeat as she will be suited by the certain fast tempo with the advantage of a 3kg claim for the apprentice who has ridden her in all her recent starts. Early double figure odds are too generous.
RACE 4 (5) BETCHA FLYING: Big filly with a bright future. Made an impression in her first prep when she won at second time of asking over 1100m at Canterbury before going under narrowly over 1300m at this course when she made it clear she would only get better with time and experience. Confirmed that view when she resumed with an eye catching fifth under 60.5kg over 1250m at Canterbury when she tracked wide and warmed to her task late. She's made for the big Randwick track and should respond well to the strong riding of Hugh Bowman.
RACE 5 (1) VICTOREM: Reigning NSW Country Horse of the Year deserves to win this big prize as he boasts the superior black type form from Listed to Group One level. Spelled in June with this race as his target after an excellent Brisbane campaign and has been given a well-crafted prep with two strong barrier trials at Wyong and Rosehill. He's already won twice from three starts at Randwick, he flies fresh on good tracks and should have too much class for this field providing he avoids the traffic problems that contributed to his only loss at this course in this race last year in difficult heavy conditions.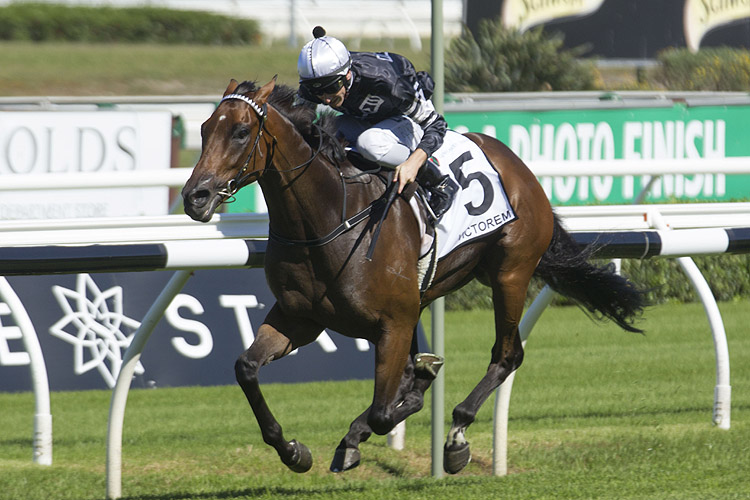 BLACKBOOK REPORT
ELIGIBLE BLACKBOOK RUNNERS – October 19
CAULFIELD: Ready Set Sail (R2); Finche (R9); Mr Quickie (R9); Vow And Declare (R9); Krone (R10)
RANDWICK: Postcode (R1); Maddi Rocks (R4); Betcha Flying (R4); Handle The Truth (R5); Classique Legend (R7); Youngstar (R9); Cascadian (R10)
NEWCASTLE SATURDAY: Game Of Thorns (R5)
WYONG SUNDAY: Designated (R3); Game Of Thorns (R7)
SEYMOUR SUNDAY: Gibbon (R9)
RECENT BLACKBOOK WINNERS: Spanish Reef; Fierce Impact; Flit; Park Chinois; Surprise Baby; Kings Will Dream; Come Play With Me; Verry Elleegant; Still Single; Ranier; Shadow Hero; Loving Gaby; Twinspier; Finche; Kolding; Enterprise Prince; Tofane; Veranes.
TRIAL WATCH REPORT
NOTED RUNNERS – October 19
RANDWICK: Tommy Gold (R1); Murungal (R1); Prime Star (R1); Victorem (R5); Bobbing (R5); Awesome Pluck (R5); Sir Plush (R6); Fiesta (R6); Redzel (R7); Alizee (R7); In Her Time (R7); Arcadia Queen (R7); My Nordic Hero (R10)
CAULFIELD: Celestial Falls (R6); Intuition (R7); McLaren (R7); Land Of Plenty (R8)
NEWCASTLE: I Am Sacred (R2); Knickpoint (R5); Hoystryke (R8); Ulysses (R8)
WYONG SUNDAY: Shamamour (R2)
GOSFORD October 8: Everest runners REDZEL and IN HER TIME brought the class to these trials, finishing first and second in the fastest of the seven 1000m heats (58.99; 34.58); REDZEL with his race fitness worked well within himself wearing blinkers and obviously could have done a lot more is asked by Kerrin McEvoy. IN HER TIME wasn't out to test him and also had an easy time finishing 1.3 lengths behind. A very good effort behind these class acts came from the Kosciuszko runner BOBBING working to the line strongly for third. He should not be underestimated against the country horses on the big day.
ROSEHILL October 1: Another look at the outstanding mare ARCADIA QUEEN and she didn't disappoint with an excellent piece of work in her 1030m heat where she ran the fastest last 600m of the 12 heats (1.02.75; 34.30) with the feature being the way she extended over the last 200m after sitting three lengths off the lead until straightening. Just the type of work that will keep her sharp for The Everest. Other quality types responsible for strong trials in the open heats included FIESTA and VICTOREM.
RECENT TRIAL WATCH WINNERS: Montserrat; Fierce Impact; Bowery Breeze; Faretti; Willowheart; Daddy Cool; Signore Fox; Brutal; Vox Populi; Still Single; Renewal; Mir; California Zimbol; Manicure; Regimental Band; Mirra Vision; Buzzoni; Arcadia Queen.